The opportunities for the global tourism industry targeting Chinese Outbound market after the CODVID-19 Outbreak
After reviewing many articles from different international media sources talking about the impact of COVID-19 (Coronavirus) for global tourism, Emily Cheung, CEO and Founder of Shake to Win has been able to identify opportunities that are closer than they look.
"As an industry contributor, I feel I have the responsibility to share some perspectives and insights combining the western and local Chinese media information and provide some confidence to the industry in this timing." Says Emily on a recent article she shared with her network on Linkedin. Cheung summarizes a few key points and shares the perspective from herself as an independent Chinese traveler and, as a founder of a travel technology Company).
Tourism is a huge global business that accounts for 10.4% of global GDP and 10% of global employment, extracts from an article on www.weforum.org. From the past, no matter it is a healthy economy or a recessive economy, the tourism industry is always growing. Most tourism businesses are seeing a threat at the moment, but with every threat comes an opportunity. By identifying the opportunity, the companies can take the right actions and learn to convert after the crisis.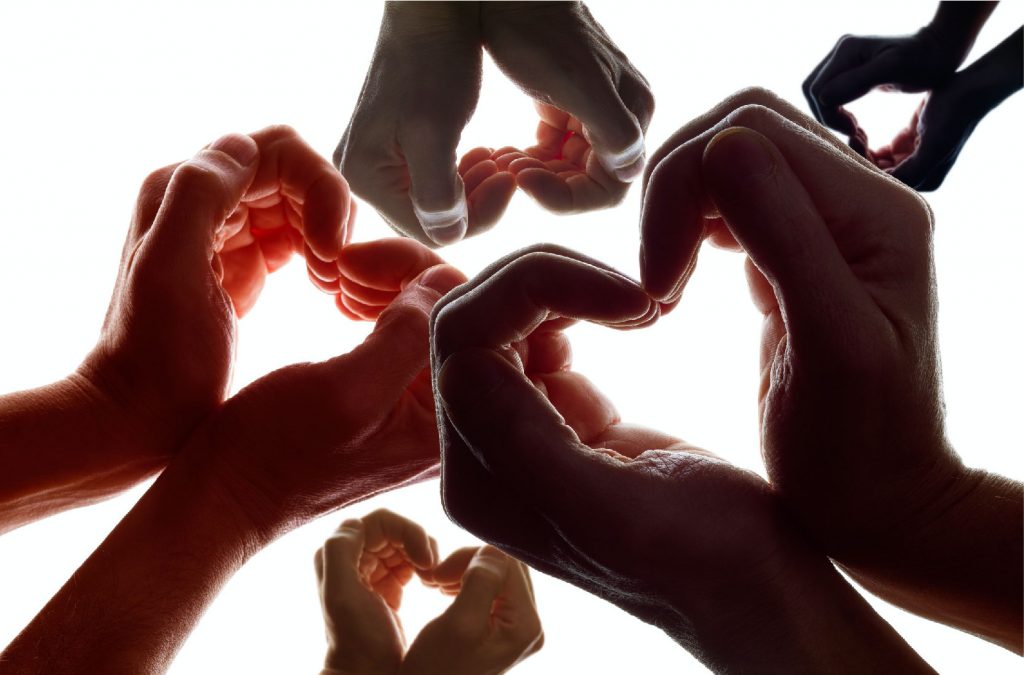 2003 SARS VS 2020 COVID-19, if 2003 SARS growth was 34.5%, will COVID-19 surpass this percentage? As the Chinese Government is reacting much faster and stronger to handle the crisis.
Compared to the 2003 SARS, this time, The Chinese Government has managed the crisis at a recordable speed. China has built a hospital in 7 days, closed borders between cities, and have taken extraordinary measures to contain and prevent the virus from spreading.
This is not the first time the tourism industry goes through a health crisis; take a look at the data, there was 34.5% growth in Chinese outbound travel in August 2003 compared to the same period in 2002. Over the year, despite the SARS crisis, the total outbound tourism travel still grew by 22%. During the national holiday (the golden week) in October 2003, 90 million Chinese traveled, which was an 11% increase compared with 2002.
It is not just a bounce-back; it is a dramatic increase as everyone wants to go travel after staying home for a long time.
As personal disposable income increases year by year, Chinese people tend to spend more on traveling. The demand for China outbound tourism grows continuously even with this situation right now, it is slowing down at present, but the market will catch up fast. The expected number of China outbound trips will reach 178.4 million, with the total tourism expenditure of about CNY 1.2727 trillion by 2022.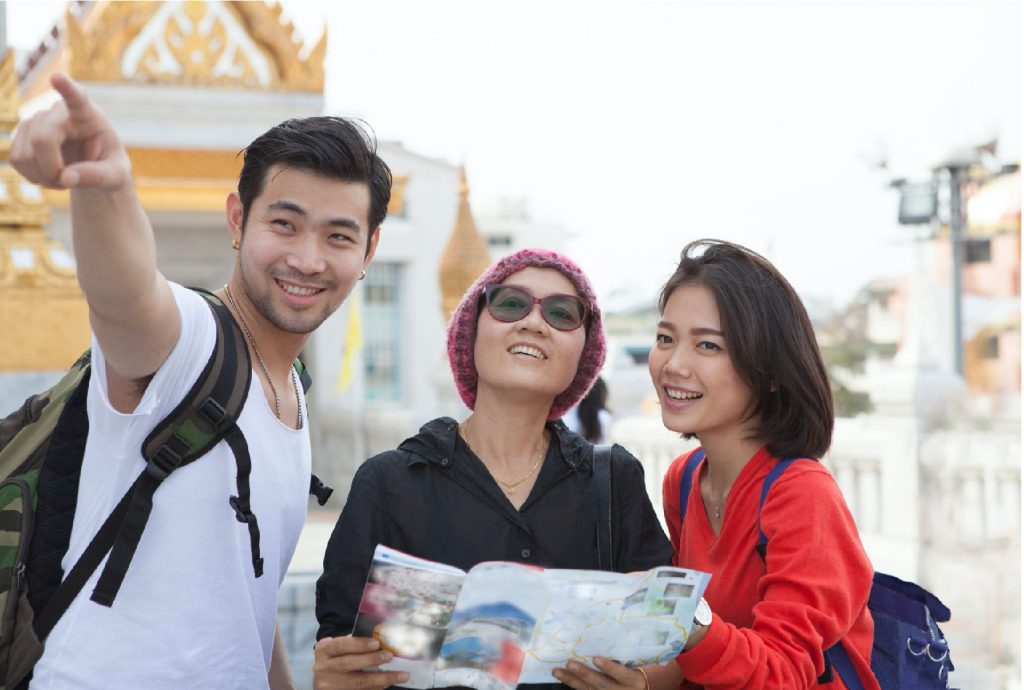 Companies that are targeting FITs which travel for leisure or more sophisticated independent value-seeking sightseers, they are less impacted by the COVID-19 (Coronavirus).
According to an article from Bloomberg, a female travel company entrepreneur shared that her company has seen fewer cancellations than their competitors have because of the way she targets leisure and high-spending travelers. As those people are less panicked than the mass crowd and they planned their trips for long, they preferably extend or change to another location such as Maldives, Southern Africa, and Australia, which less affected by the virus.
As we know, the growth of the Chinese outbound tourism market is driven by the young generations, which is more sophisticated, has higher spending power for leisure travels. They are digital-savvy aged 18 to 35, and they prefer to use digital devices before, during, and after trips, the millennials population is over 200M in China. The new Chinese generations are trained as mobile-native by experiencing their daily life in China. During the COVID-19 (Coronavirus) period, we even spent much more time than before. We have to order everything from online and work online, many brands are leveraging this timing to run creative campaigns to target the millennials as they need interesting content to kill time. It is a golden timing for creating good content on Chinese social media to grab their attention now. Here you can find an article we share about the Chinese social media landscape and get a taste of how it works.
If you can grab them now, it would be potential to benefit your business compared to your competitors who are still focusing on traditional ways to reach this particular market. To understand Chinese FITs more, you can read this.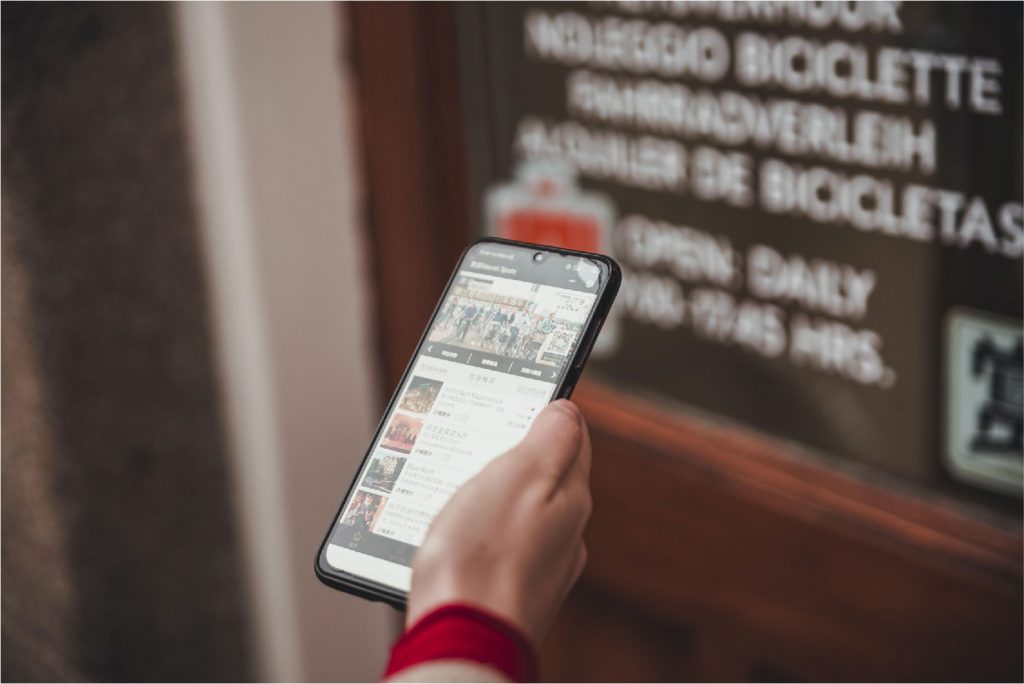 Why the Chinese outbound tourism market should you keep investing, especially for the Chinese FITs segment and how?
In 2019, the Chinese spent 150M trips overseas, and since 2018, we are accountable for more than 10% of the global tourism industry mentioned by Wolfgang Arlt, founder of the China Outbound Tourism Research Institute. According to the UNWTO, in 2018, Chinese pumping $277B into the travel industry, UNWTO even estimates that by 2030, 1 out of every five international tourists will be Chinese. With this increasing speed, even right now, we may see the sudden drop in the numbers, but still, I think we shouldn't stop promoting and also should do more to show our empathy and support China to create a good impression.
Tough time will past, tough people last. As a travel technology startup, we love to bring the world closer by empowering the cultural understandings between different nations via travel. Noted that there are certain racist events target to overseas Chinese happening during these days; we initiated a charity campaign last week, which aims to create a social movement with a positive message to unite people from the world to support China & promote cultural understanding and tolerance. It is vital to be respectful in this situation.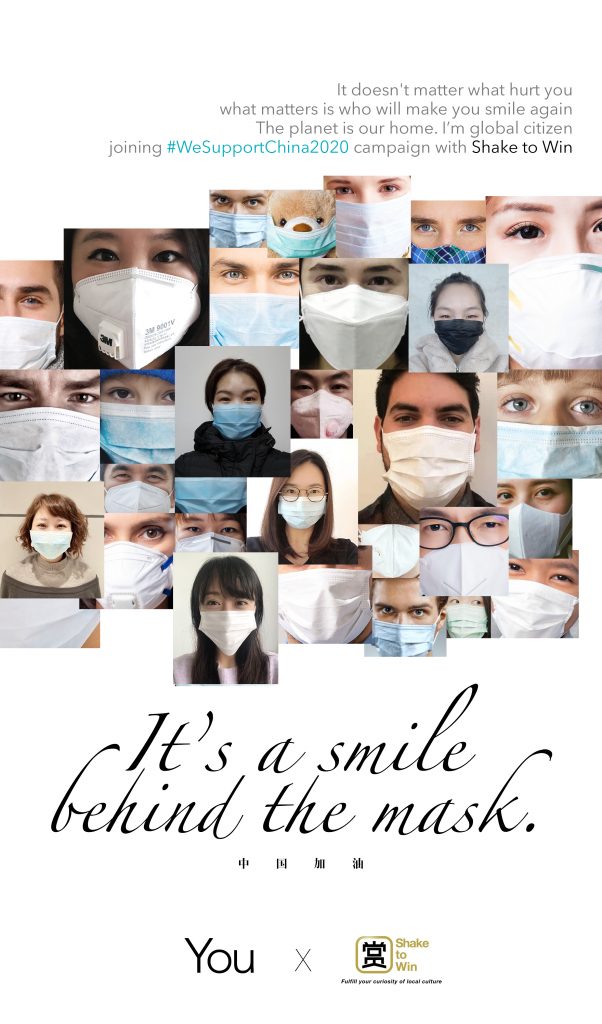 Moreover, we also target to drive financial impact with our network and call for a EUR 99/one-off donation for the charity supporting the coronavirus outbreak issue in mainland China. Details click here. By donating, European merchants, tourism organizations, tour operators can have 1 promotion tweet on our Weibo channels (30,000+ Fans) in Chinese with their logos and brief brand introduction to show their empathy, business ethic at the same time, they contribute to saving lives in China.
We also launched this campaign in Mainland China on the 14-Feb Valentine's day calling fans to support our VOICE to be stronger by sending us a smiley picture with a mask. We optimize our media channels Weibo and WeChat, within 24 hours, we achieved 177,000+ readerships, having some key influencers shared our post and gathered over 60+ quality photos from key leaders of fortune 500 companies, entrepreneurs, artists, musicians, students studying overseas and some Chinese living abroad. We already reached more than we expected. 
A week since we launched our charity campaign we have been received support from all over the world from Hong Kong, Netherlands, South Africa and more we continue to see support from our partners and friends to this campaign that we hold so close to our hearts.
For the brands who donated to us, your branding message will also be reaching our campaign participants, and if you want to be part of it, click here to donate today.
Creating a social currency is essential for the tourism industry to know how to attract the new generation of Chinese travelers?
According to the McKinsey report, the independent Chinese new generation travelers are looking for something different from their parents. From the McKinsey previous research, they found monolithic tendencies; we can now discern eight distinct segments to describe their new generations: value-seeking sightseers, individualists, sophisticates, aspirants, novices, "unpluggers," backpackers, and shoppers. It is challenging for the merchants/ organizations who use to sell standard tours to the mass market; now they need to understand how to inspire the new generations, which channels to communicate with them and how to trigger them to book.
At the same time, you may saw many niche places were getting a big success and wonder why. Civita di Bagnoregio in Italy with 2,500 years of history, was on the verge of extinction. It has survived with the help of the world's most potent tourism force: a flood of Chinese visitors. Chinese travelers still make up only a fraction of Europe's overall visitors, but more and more they're visiting niche destinations on the continent such as french towns famed for particular wines and cheeses, and picturesque Italian villages that make for the perfect social media backdrop. The niche destinations will get more and more attention, and if they can tell their stories right and offering the right package, they may earn more than expected in the coming years.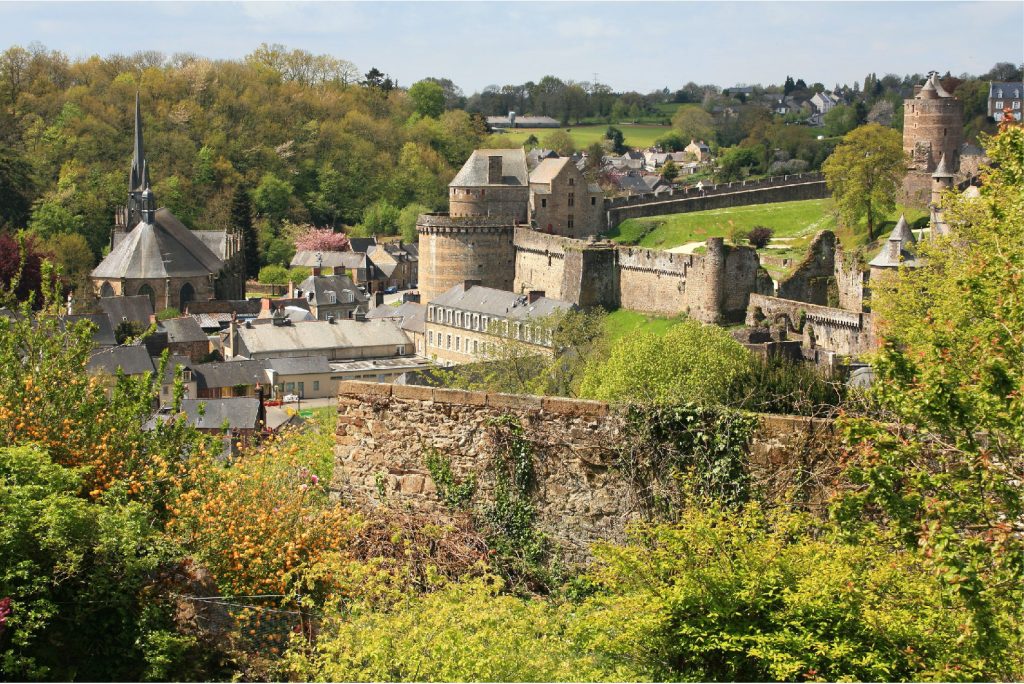 Above all, we hope that sharing some information on how the tourism industry has strived in crisis can be beneficial and we hope the COVID-19 (Coronavirus) will be end soon and see the impressive numbers of Chinese visitors in your countries again.
In 2020, we should all stay healthy, keep up good habits such as writing and sharing, travel more, and keep innovating the way of doing business.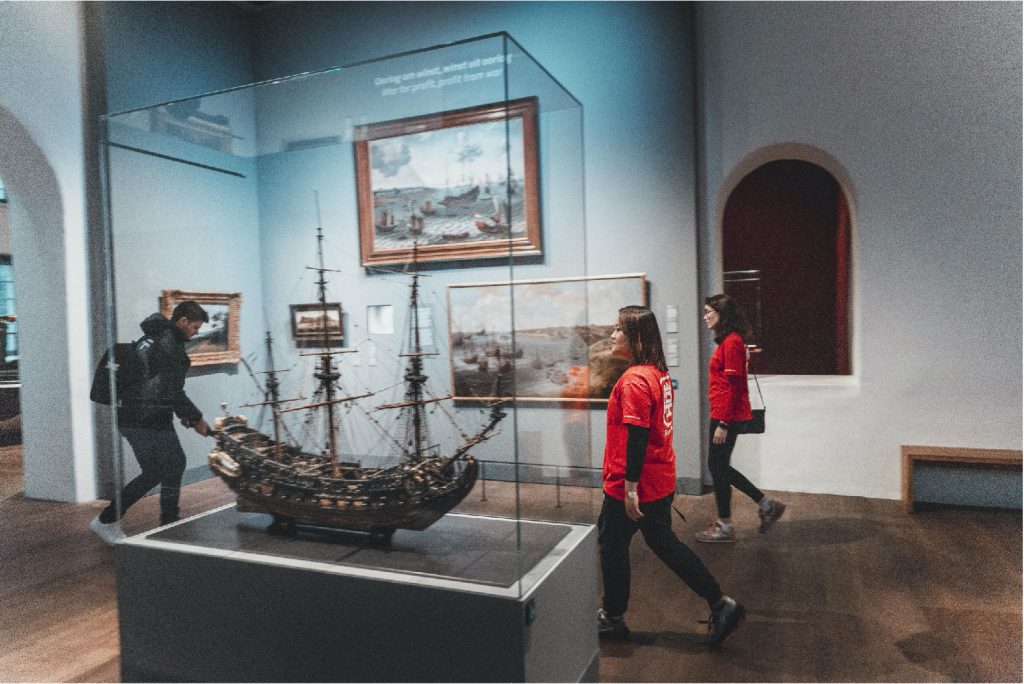 When Emily Cheung founded Shake to Win (www.shaketowin.net), I have a mission; we want to lower the barriers for Chinese outbound travelers to fulfill a curiosity of unknown and appreciate the local culture. We created a community based, a double-sided online platform that facilitates the connectivity of independent Chinese travelers and domestic destinations. Shake to Win Merchant enables the selected business owners to list their destinations and promote in Chinese digital media, understand the visitors' behavioral-data insights and sell products. Shake to Win App is a travel app where the Chinese travelers get inspirations of the world's culture, art, and creativity, appreciate them without cultural barriers.
If you would love to know more about our product and service, welcome to contact us by info@shaketowin.netor visit our website. Hope can help you to transform your businesses and grow together.
Sources links:
1) https://www.bloomberg.com/news/articles/2020-02-13/coronavirus-s-effect-on-tourism-will-carry-into-2021-experts-say
2) https://www.ft.com/content/3c179494-49c6-11ea-aeb3-955839e06441
3) https://www.npr.org/2020/02/05/803045970/coronavirus-puts-a-crimp-on-the-chinese-tourism-industry
4) http://www.sohu.com/a/372967821_100090281 (Chinese article)
5) https://www.cnbc.com/2020/02/07/coronavirus-expected-to-hit-chinese-travel-global-economy.html
6) https://www.washingtonpost.com/world/europe/coronavirus-as-chinese-tourists-stay-home-a-world-that-has-grown-dependent-on-them-feels-their-absence/2020/02/07/0ff7a37e-46a4-11ea-91ab-ce439aa5c7c1_story.html
7) https://www.traveldailynews.com/post/chinese-outbound-tourism-and-the-coronavirus-outbreak-in-china
8) https://www.weforum.org/agenda/2020/02/the-coronavirus-will-hit-the-tourism-and-travel-sector-hard
9) https://agbrief.com/headline/chinese-tourists-likely-to-travel-again-after-easter-cotri/
10) https://www.mckinsey.com/industries/travel-transport-and-logistics/our-insights/huanying-to-the-new-chinese-traveler
11) https://www.travelchinaguide.com/tourism/2019statistics/
12) https://www.washingtonpost.com/world/europe/coronavirus-as-chinese-tourists-stay-home-a-world-that-has-grown-dependent-on-them-feels-their-absence/2020/02/07/0ff7a37e-46a4-11ea-91ab-ce439aa5c7c1_story.html
13) https://www.weforum.org/agenda/2020/02/the-coronavirus-will-hit-the-tourism-and-travel-sector-hard
14) https://dragontrail.com.cn/resources/blog/chinese-coronavirus-updates-and-news-for-the-tourism-industry