Our mission is to preserve culture by creating cross-cultural bridges through technology.
We are known in China as Shang You  Di (赏游地), which can mean "rewarding trip" or "appreciate the journey." As for our international name, "shake" refers to a handshake and "to win" is about all that is gained from meeting someone new, from a different culture.We hope to create value and substainable business impact to the world.
Culture is central to Shake to Win's purpose: to preserve it and help people understand it is our mission. The content we provide our users helps them discover different aspects of the local culture of each country where we are present but, above all, it is by visiting the places we list on our app that they truly experience the local culture. Because we want our users to have the best, most authentic experience during their travels, we carefully select each institution, activity or business that we list. We currently list more than 4000+ spots from the Netherlands, Belgium, UK, Italy, France, Germany, Spain, Switzerland, Portugal, Mexico, Chile, Peru, Mauritius, Maldives, Bhutan etc.
On October 2020, Shake to Win had launched our social commerce store, which extended our Chinese users' cultural experience and consumption journey. We also built a SaaS platform feature for brands who want to sell their cultural and designer products in China (Growth subscription package). We hope to enrich our offerings and continue to create a sustainable business impact on connecting culture worldwide.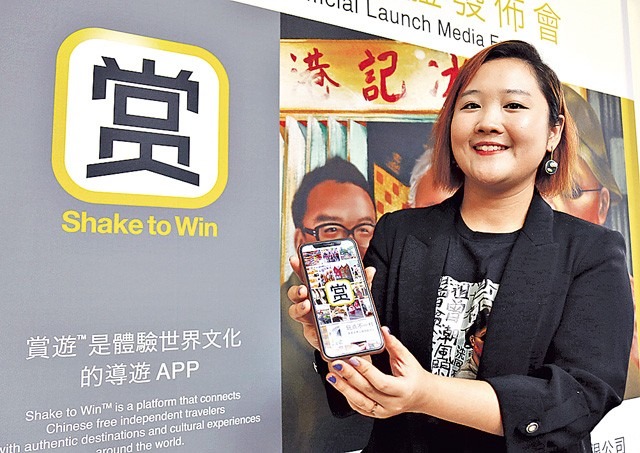 Shake to Win was founded in 2017 by Hong Kong travel blogger and entrepreneur, Emily Cheung. An avid traveller, Emily visited over 50+ countries over 200+ cities before the age of 30.
Aside from sharing her experiences on her travel blog, Emily's travel stories have been featured in magazines such as China Advertising and in travel websites such as Dishtravel.
Shake to Win is nested within and is supported by Createc Digital, a cross-culture digital advertising agency created in 2014 by Adam Chen and co-founded by Emily. It was named China Advertising magazine's 2017, 2018, 2019 Independent Ad Agency of the Year and won multiple awards with its outstanding creativity and innovations.
In January 2019, Shake to Win became the Van Gogh Heritage Foundation's first foreign and Asian shareholder.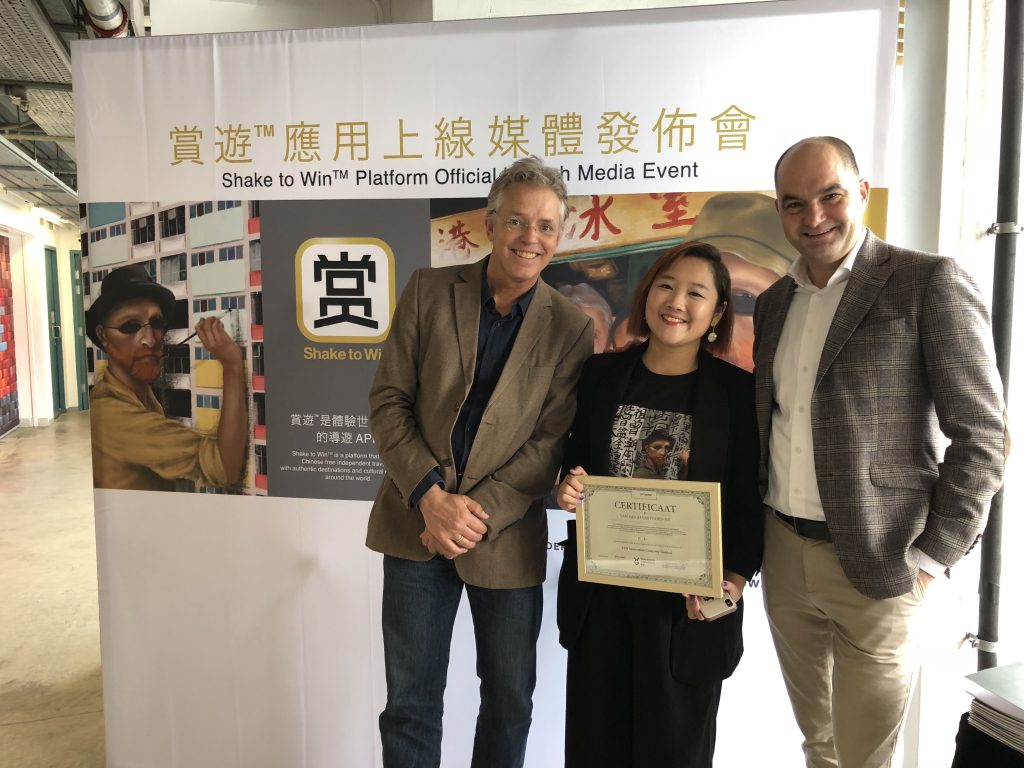 (L-R) Visit Brabant's International Trade Manager Pim Sybesma, Emily Cheung and Van Gogh Heritage Foundation's Director Frank van den Eijnden during the Shake to Win Hong Kong press conference. January 8, 2019. ©Shake to Win/Federick 2019