Exchange and independent travel's lifelong impact: Emily's Shake to Win helps the world grow closer
In this interview published by Hong Kong travel media platform Dishtravel, Emily Cheung shares her stories and talks about what inspired her to create Shake to Win.
The following is a translation of the original interview first published on March 14, 2019, by Dishtravel. Click here to access the original article.
Many people want to turn their interests into careers. Easier said than done, but Emily is really doing it. A post-80s Hong Kongnese business administration graduate, Emily has worked as an advertiser, data analyst and brand marketer. She started her business, Shake to Win, in Shanghai in 2017, but behind it was her childhood dream.
Everything started with an exchange
As a child, when asked by her teacher to write an essay themed "My Aspiration", she hoped to become a writer and, later on, a travel columnist. In high school, Emily was enlightened by her Chinese literature teacher. She was full of curiosity about the world but instead chose to focus on Chinese literature, Chinese history and geography. When picking what to study at university, she respected the opinions of her parents and eventually studied Business Administration, but she also took some courses in Hong Kong Film Studies, including Chinese Cultural Studies subjects. For her, writing and travelling is closely related to cultural exchanges. She has an active personality and participated in many exchange programs in college. The first time she went on an exchange, she went to Europe.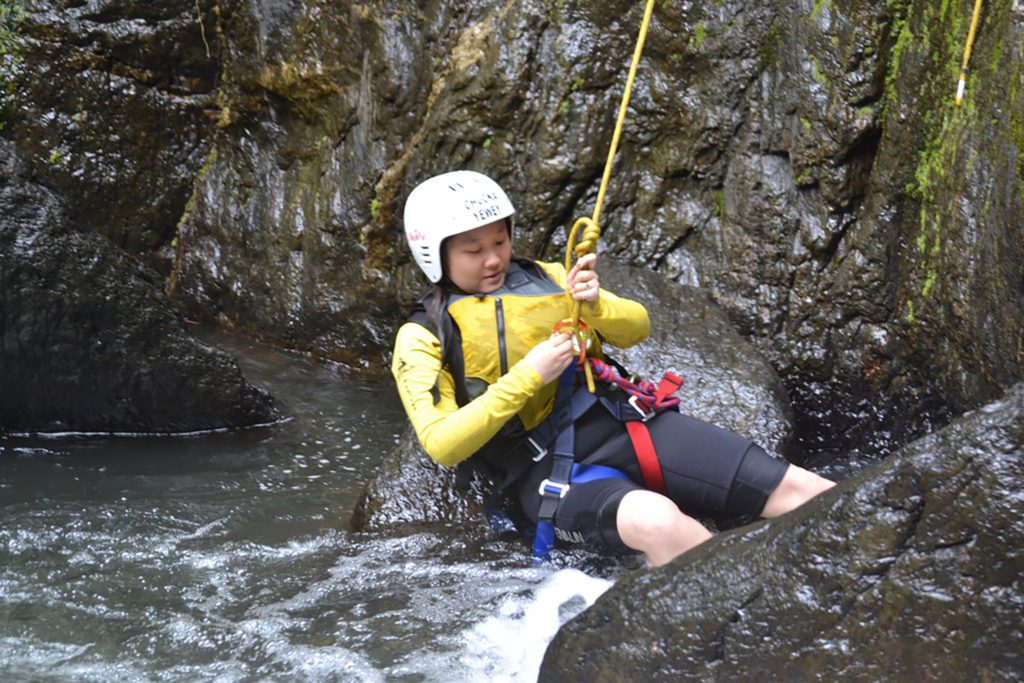 "One of my strongest memories is of when I went to Edinburgh as an exchange student in 2006. That was the first time I encountered foreign culture. They have a drinking culture there—whiskey, specifically—and I thought 'how peculiar.' That was the first time I got drunk in my life, and it happened in Edinburgh. I have felt that culture is a very attractive thing ever since, and during the following 13 years I went to different places around the world, not just to travel. I once went to South Africa to volunteer for 3 days at an organization called Foodbank. I first emailed them saying I wanted to explore the local area and volunteer there, if they would accept me.  Therefore, during my travels, I have not only gone sightseeing but also had contact with local people. I think the meaning of travel is to understand the local culture and broaden your horizons. In fact, you will also find that you can help the world."
Recollections from Iceland
From then on, she had already wanted to narrow the cultural differences relying on her own strength—again, easier said than done! But undoubtedly, travel really has a very important influence on her, so when we asked her about her most memorable place, she did not hesitate to answer it is Iceland.
"In 2012, I took a three-week holiday to Iceland. Most of my travel was solo. Why alone? I think it is a time to rethink oneself. What career, what life you want—it is a time to get along with yourself. Besides, I also enjoy walking alone and meeting different people. When you encounter unexpected things, how do you deal with them, or how do you solve a problem? It is a way to train your independence and how to face things on your own."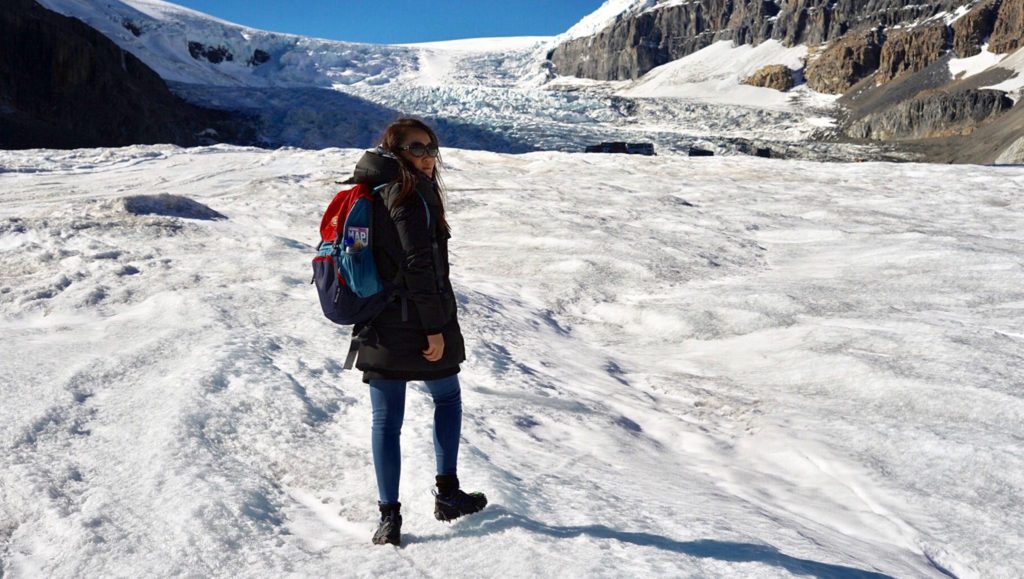 Slow travel brings more
She met some local people in Iceland and one of them took her to drink coffee and talk about life. She learned from the local people that what is really important is not material, but rather family and the people around her. When you hear her story about that time, it makes you also ask yourself about your own life! She admits that every trip brings her some internal changes, and she also believes that it has something to do with age. The charm of travel, for her, is to learn some unknown things in order to be able to live a rich life.
"Every year I go to different places and feel that I have grown up. When I was younger, I would experience nightlife, have a drink, etc., but as I grew older, I found that I started visiting museums for the past 5 years. As your work becomes busier and you have more and more responsibilities, when you travel, you will choose to go to church, go to the square listen to street performers, and enjoy or feel the local life rhythm. As I grow older, when I travel, I seek to slow down and rest. I will go try to have a chat with every street artist and try to really understand their journey, for example."
Dutch-speaking "parents"
Emily has been working for ten years, from entrepreneurship to writing columns, writing on social media, and even creating her own business which is Shake to Win. There are many ideas in her mind, and she is the first Asian shareholder of the Van Gogh Cultural Heritage Foundation in the Netherlands. It is a glory for her, but she hopes to connect Van Gogh attractions with young people through a livelier way, such as music, also bringing young people closer to culture and art.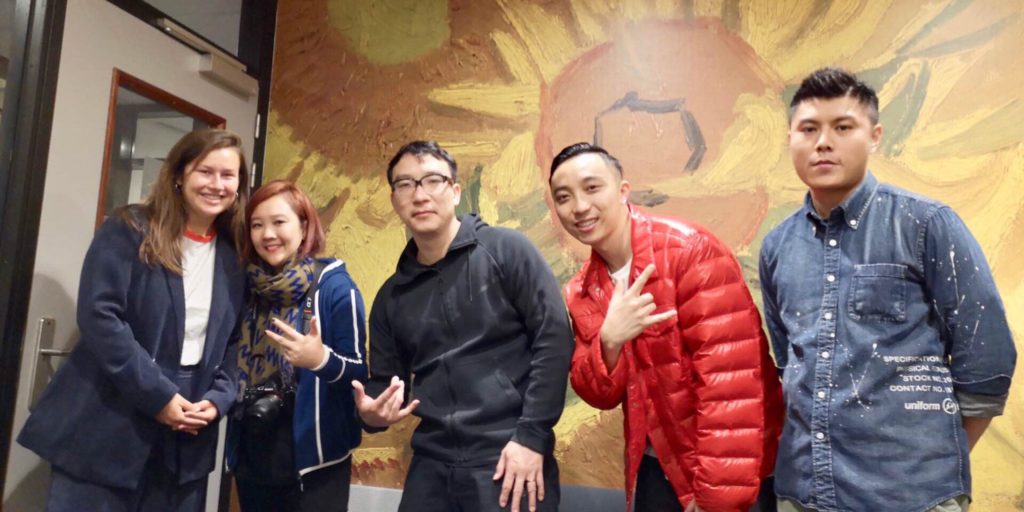 The Shake to Win app was developed based on her hopes to connect Chinese young people with the world. The app introduces places, attractions and shops, and offers rewards and guided tours. When choosing partners for the app, she specially selected some cultural and conservation-related institutions, as well as traditional businesses to help promote the local economy. She also envisioned it to be convenient and easy to use for users when travelling. Among the places listed on the app, the Netherlands has occupied a special space for many reasons. In 2007, during her exchange program abroad, she lived with a Dutch family. Her "parents" hoped that she could carry forward the Dutch culture, and this relationship is still alive. Part of the places she selected for the app were places her "parents" took her.
Emily's favourite places in the Netherlands
Amsterdam: You can take a tour by Who is Amsterdam, that offers a 4-hour tour where you meet locals from different sectors and get to know the authentic Dutch life.
Brabant: Many attractions related to Van Gogh, including a city called Tilburg, and a place called Vincent's Art Room where children and non-profit groups can sign up to study art. The nearby Van Gogh Church is old in appearance and modern in the interior. From time to time, the featured artist will make different Van Gogh-inspired creations.
Drenthe, Nuenen: In the Vincent Church Museum area, there are almost 30 or 40 trails where you can look at the windmills and churches that Van Gogh painted. The things he painted at the time are still there today. His famous painting "The Potato Eaters" was painted there.
The Shake to Win app
Website: https://www.shaketowin.net/
Download: from the App Store or Android Play Store (China)