Chinese millennials: An opportunity for the tourism sector in Veracruz
In November, Rafael Vega Valtierra, Regional Director (LATAM & Mexico) of Shake to Win presented key insights and data for helping businesses from Veracruz to better connect with the Chinese markets. The event was organized by Cecilia Alhelí Vázquez Robles, General Director of Tourism Product Development from the Veracruz government and joined by Rubí del Ángel Herrera, coordinator of the certification near China for the state of Veracruz alongside over 30 business and travel representatives from the Veracruz tourism sector.
The significance of this event represents the showcase of key factors in understanding the behaviors, implications, and opportunities for companies with certification near the Chinese markets, supporting them to further establish stronger economic ties between China and the state of Veracruz with forward-looking discussions on policy, sustainable tourism development, as well as long-term local economic development. Here's a look at the main points of the presentation: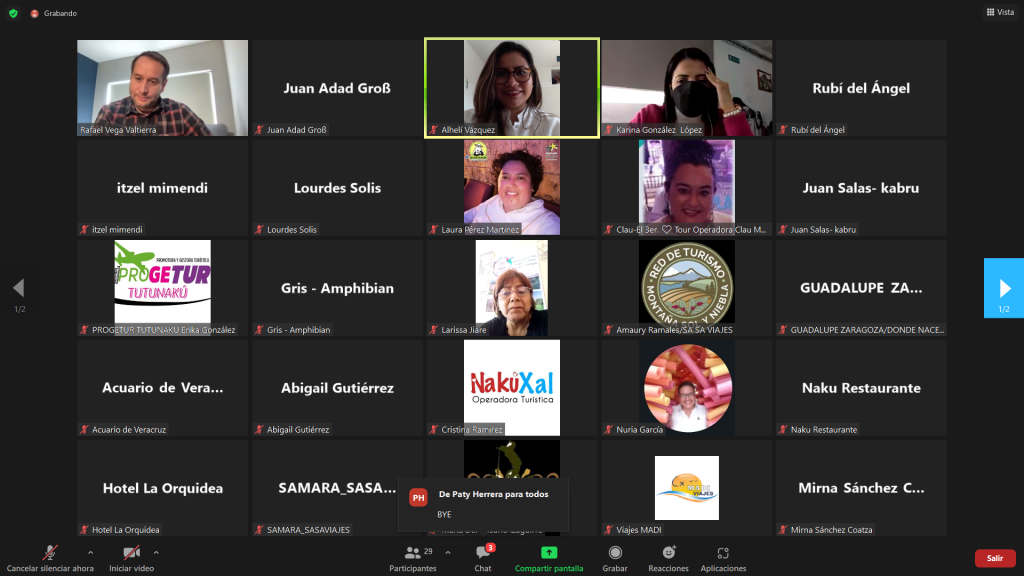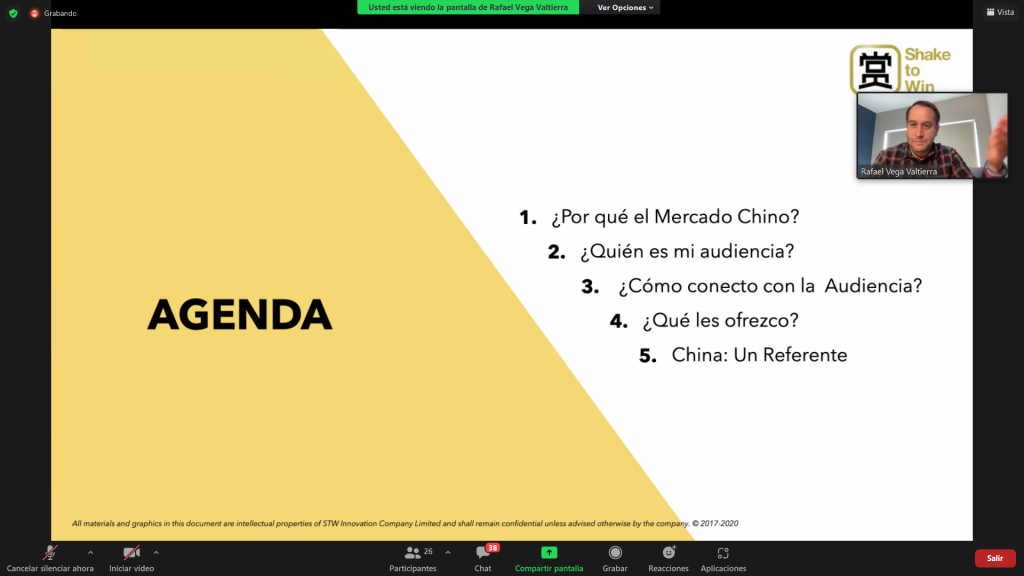 Since the opening of China to the world, the Chinese market experienced unprecedented growth over the years with a surge in urbanization, population, wealth, and consumption. China became the world's most populated country with a rapidly growing middle and upper class leading to an increase in demand for more diversified goods and services that can be accessed from both within and outside their nation. When considering the commercial capacity and potential of China as a market, consensus data showed that about 750 million middle-class Chinese live in urban zones, almost the same as the population of Europe and about 4 Chinese people for each American person.
China is often highlighted for its cheap manufacturing and low labor cost, but that perception cannot be more wrong. Local conditions have improved greatly with increased incomes with about 29% of the total population living in urban areas with an estimated increase of up to 64% by 2030. This is tied to the government's local efforts for reducing poverty for its citizens and providing sustainable food, accommodation, and more. Meanwhile, this increase in middle and upper classes in China is only the beginning as only about 10% of the population carry a passport– albeit still a large number of Chinese. With more Chinese expected to create passports in the years to come, the potential of China for Latin America is vital and will need adequate preparation.
While most tourists travel in groups and with tours, it is not in the interest of Latin American countries to target this sector as these are less-experienced travelers. Instead, the biggest potential profile for Latin-Americans is the young Millennial tourist. These are digitally savvy, culturally curious, and sophisticated travelers that are looking for unique experiences. They travel in smaller groups independently with friends or family to explore local cultures, heritage, gastronomy, nature, and more.
Rafael further explained the critical points that are unique to the Chinese market and its consumers: "The Chinese market has many differences, to establish a great connection in this market, it is important to have someone who speaks Chinese at a high level and to know how to manage a website in the Chinese servers." In fact, China's internet infrastructure is closed off from the rest of the world. Every social media that we commonly use such as Facebook and Instagram are not accessible within China. Instead, there are Chinese equivalents that are used within China's digital intranet.
Furthermore, in China, mobile phone presence is greater than that of computers. It is the main form of communication, play, work, and buying. The Chinese market has a high grade of technological innovations in many sectors of their lives. WeChat, for example, is one of the most used platforms with the capabilities of accessing any imaginable service without leaving its application. QR codes also play an important for the Chinese as they can use them to pay, access promotions, network, and even interact with online platforms on the fly. So much so that even Chinese beggars carry them to get money.
Although offline interactions are still important, Chinese consumers rely heavily on their mobile devices and social platforms to interact with brands and others. This makes the investment into these areas vital. Understanding how brands and companies target Chinese consumers through storytelling on social platforms will help to identify the best approach to connecting and positioning a business for the Chinese market.
Finally, the presentation was followed by a Q&A session that explored questions regarding marketing approaches, deciding which Chinese social media channels to join as well as the easing of migration policies for Chinese tourists to Latin America. After highlighting the challenges and implications to consider when entering the Chinese market, the session was concluded with greetings and interest from all those who participated in the event.
Unlock New China during the COVID era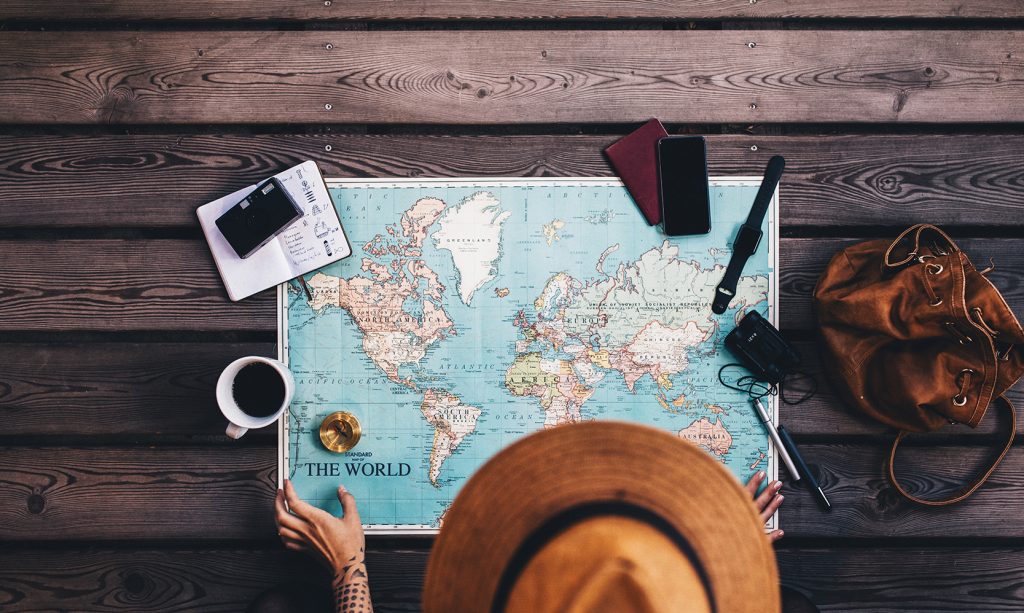 Entering the Chinese market takes time and extensive research as well as a deep understanding of consumer insights, trends, and local behaviors. Engaging in all these activities may be expensive and impossible for small to medium-sized businesses around the world. With the added constraints of COVID-19, finding an efficient and cost-effective solution is vital to unlocking the potential of the Chinese market. However, finding partners that can digest both the international and local Chinese perspectives can be hard and risky.
Under the goal of connecting global cultures to the Chinese youth, Shake to Win has been facilitating China market access for SMEs, cultural organizations, as well as public institutions from all over the world, building commercial and emotional bridges between distinct nations and helping Chinese consumers to reach the most unique places, products, and people. We offer an extensive range of services including localization, social media, online marketing, offline campaigns, e-commerce, and more, leaving you to focus on your business without the need to learn Chinese from your local destination. For more information or business collaboration please contact, partnership@shaketowin.net.