Understanding Chinese tourism to South America
The relationship between China and South America has been gradually growing over the years with large-scale trade and investment operations from China, one of the top trade partners of South American minerals and agricultural products. Public and private companies from China take a big portion of investment in the region from Chinese backed infrastructure projects such as the Belt and Road Initiative (BRI) as well as the transcontinental railway that links South America's Atlantic and Pacific coasts from Brazil to Chile. According to data from the China-Latin America Academic Network (Red ALC-China), there was about $12.8 billion investment in Latin America with 7.5% of the region's total FDI coming in from China in 2019. Apart from trade, South American officials have also made substantial efforts in amplifying their tourism industry to China through Chinese digital marketing, promotions, and China-based event that helps to shine a light on South America's untapped destinations and local offerings. 
The South American marketplace for Chinese tourists is not as defined as other regions around the world. Not much is known by the Chinese about this region over others such as North America, Oceania, and Europe. Many factors play into why this is the case such as perceived notions of safety, language barriers, hygiene, as well as media portrayal of the region as a whole. Distance also plays a factor which influences travel decision for many Chinese. Safety still remains one of the most important factors that affect a Chinese traveler's decision. Also, lack of information on South America on local Chinese platforms, negative news reports about the region, and the time spent on annual leave are other factors of influence.
A report from DragonTrail International states that Chinese travelers prefer to visit a group of Latin American countries within a trip, due to its distance from China. The most common trips in the region are two-country tour packages such as Peru-Argentina, Brazil-Chile, and more. Meanwhile, independent Chinese travelers (FITs) have a stronger preference to get to know a single country rather than hopping from country to country. Most of these independent tourists are generally more experienced, more adventurous, and have more spending power than others.
Despite such concerns by Chinese tourists, South America stands out with its unique offerings and exotic environment that are yet to be discovered. The biological and cultural diversity the region has to offer has endless possibilities for the experiences and activities that travelers can partake in. From hiking across the Andes to taking a boat from the marinas of Rio de Janeiro, there is a huge opportunity for this region to become the next hot spot for Chinese tourists with the right efforts to educate and engage potential travelers to South America.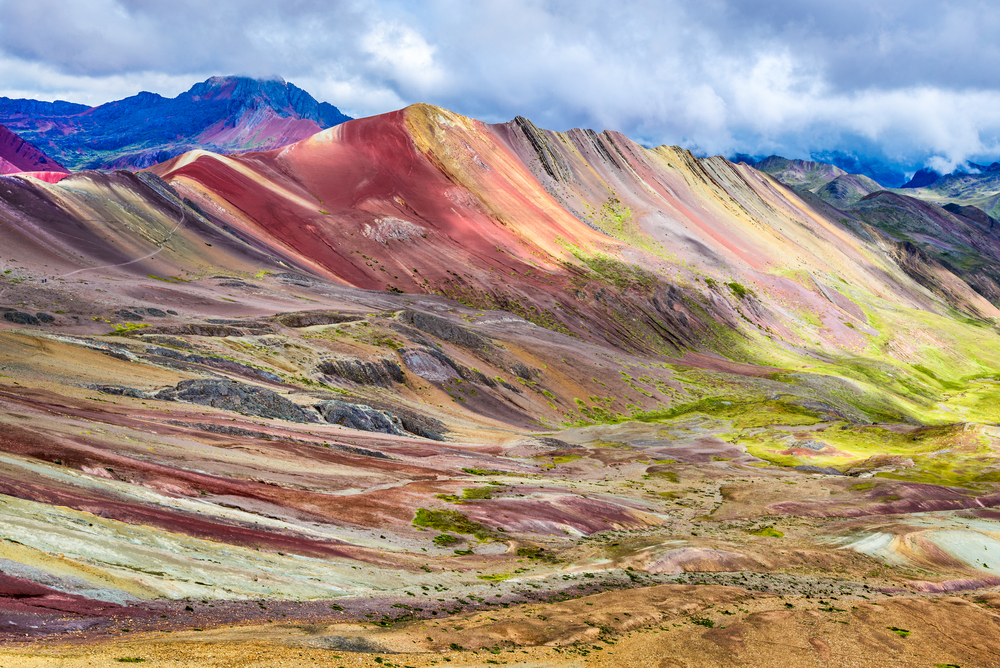 In fact, local governments like that of Peru, Argentina, and Brazil have reached out to China by communicating on the platforms that Chinese people use the most— WeChat and Weibo. These marketing efforts are paired with Chinese Key-Opinion-Leaders (KOLs) on Douyin (Chinese TikTok) and other Chinese platforms to increase market presence and build an attractive narrative that the Chinese can relate to. This not only includes destination and accommodation packages but also, products on e-commerce, wine tourism, nature activities as well as cultural activities. This way, businesses can develop a strong targeting strategy that opens up a market that remains relatively untapped. For example, the Ministry of Tourism and Sport in Argentina teamed up with trip.com on a 5-year collaboration project that leverages the company's global network to attract Chinese tourists and strengthen tourism exchange between the two countries once travel restrictions are lifted.
Travelers from China generally seek out information on the web and mobile devices using the digital ecosystems provided by all-in-one apps like WeChat, Meituan, and more. While Whatsapp remains the dominant app for Latin America, Chinese travelers are unable to access the app as it is banned making a presence on Chinese apps essential. By using these apps, travelers can share, discover, and consult the information that will lead to their final travel decisions over their itinerary planning stages and facilitate their travels during their visits. By engaging in these platforms each destination can raise awareness and also provide vital information on visa reforms, quarantine policies, secret attractions, recommended travel itineraries, and more. This may also include live updates on COVID-19 danger areas or local safety notices all available in real-time in Chinese. Cultural content such as heritage, architecture, gastronomy, art, and history will be a key focus of marketing and promotion. At the same time, live streaming with specialized welcome packages or discounts may be a great way to direct audiences to get to know the region a bit better.
South America's tourism market is a hidden gem waiting to be discovered by Chinese travelers in the post-pandemic era. Through China-based promotion and marketing initiatives, destinations can showcase their unique local offerings digitally. On the other hand, small to medium-sized businesses will find it hard to break into the market due to the many barriers of entry. Despite the image of having cheap labor and low prices, China's digital landscape is unsurprisingly highly competitive and can be costly. While there are many digital tools and service providers that can help to bridge the gaps between China and South America both online and offline, finding the right partner that understands both western and eastern perspectives is hard to find. This is why Shake to Win is focused not only on bringing tourism into the South American region but also invested in bringing sustainable tourism by communicating with ministries and organizations such as the UNWTO.
Our digital ecosystem brings together marketing, digital payments, Chinese regulatory compliance, e-commerce, translation services, and more topped off with service and strategizing from our international team of experts located all over the world. At the same time, Shake to Win is working to improve a more balanced tourism experience for both travelers and destinations by placing importance on issues such as under-tourism, over-tourism, and the preservation of natural and cultural sites. While international tourism remains closed, business owners can take this time to prepare and become the top of mind for Chinese travelers post-COVID-19. Please feel free to reach out to us at parntership@shaketowin.net for any inquiries or business collaboration.