Shake To Win App Featured In Spanish Media: We talked about cultural tourism
Granada Hoy, which translates to "Granada Today", main local newspaper of the city of Granada Spain, introduced Shake to Win as an App-based solely on culture and small and medium businesses in Europe. An App that is an only mobile result of the exhaustive mobile behavior of the Chinese Independent travelers.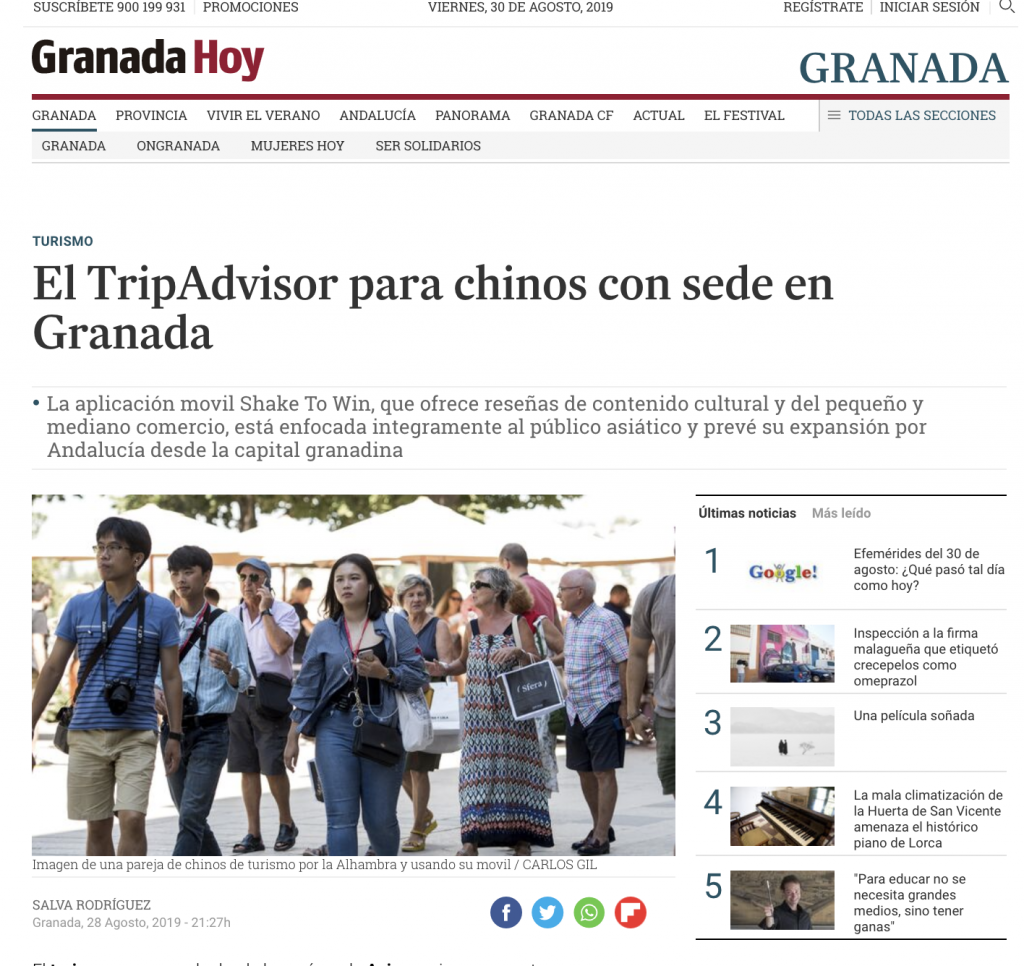 For its large number of monuments and cultural offer, Shake to Win caught interest in Granada since September 2018. With the objective to support local businesses to gain visibility in the Chinese tourism market with a medium/high level of income and a very high cultural level. These travel independently, alone or in pairs and not in groups, which is how they can be seen more by Spanish monuments.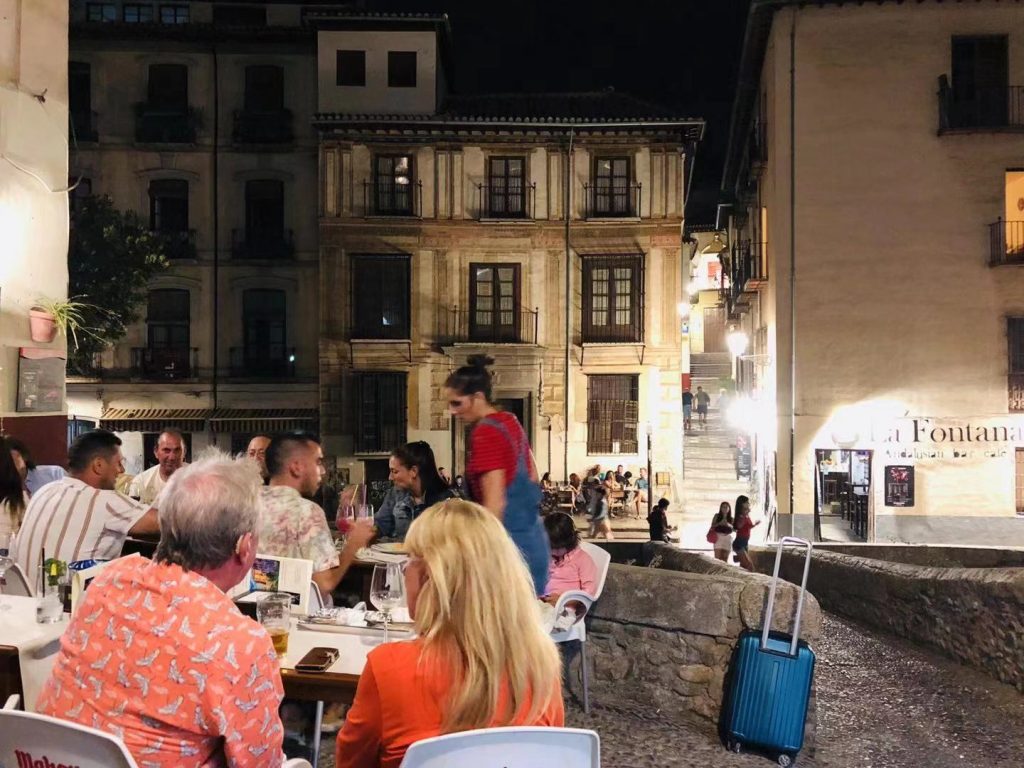 According to the local media, Granada Hoy, this application is perfect for the small business of Granada, Andalusia and Spain to open up to this new market, which is constantly growing.
Shake to Win has caught the attention in the tourist market for the know hoe of consumer behavior in the Chinese traveling market. This market is much more driven by deals rather than other visitor's reviews, and the app offers the option to share a coupon with the Shake to Win users.
"You will never see McDonald's, Starbucks … the big franchises have no place. The fifth-generation bakery that makes its pastry naturally if, or the Churrería in Plaza Bib-Rambla that makes spectacular churros," is how Rafael Armijo, a representative, and manager the expansion through Andalusia for the mobile application, has described the Apps USP.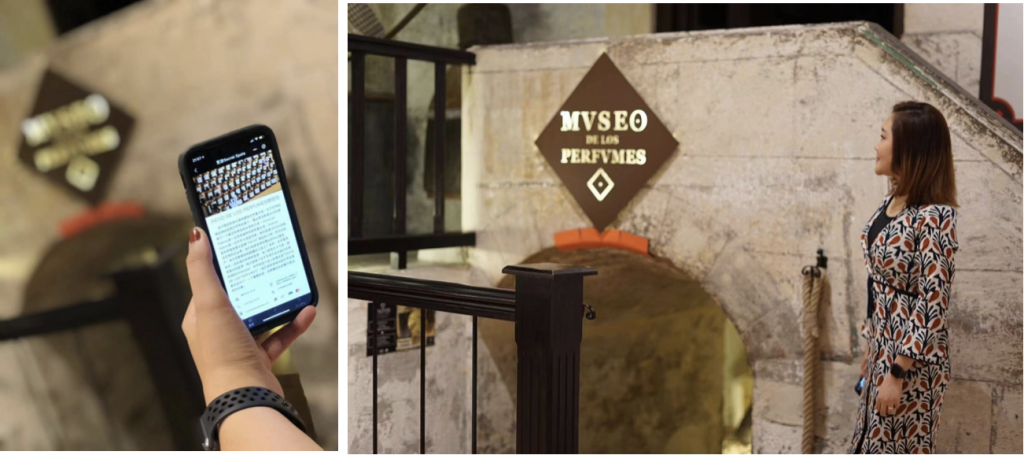 The user journey of the app is simple and easy to use. Users can access the app via Wechat or Download it from the App Store or Google Play. Abroad, they can scan the QR code on the Shake to Win window sticker displayed at participation spots. Once the coupon is redeemed, users get their incentive. Each coupon can only be redeemed once.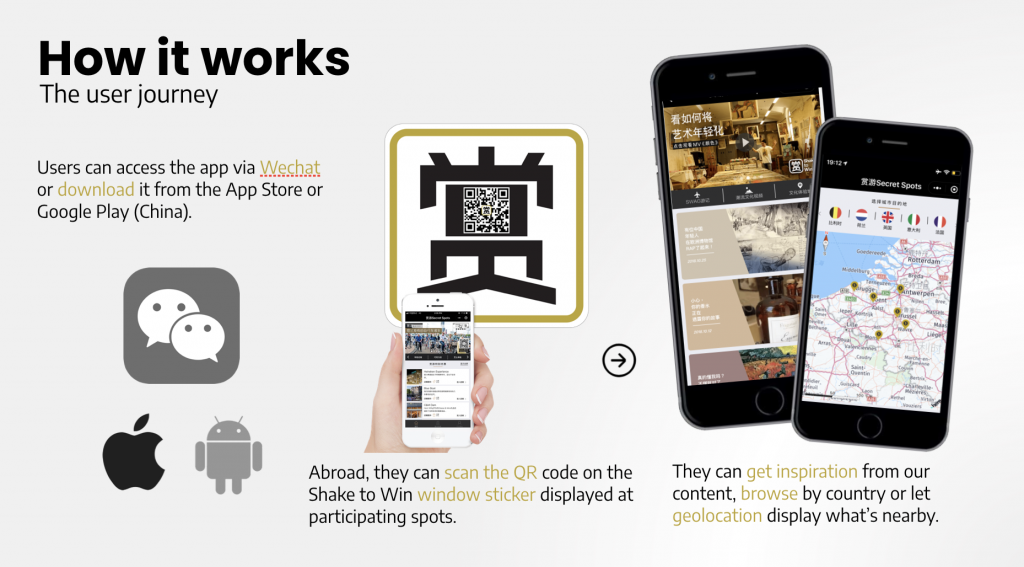 "The Chinese opens his application in his language and sees which cafeteria is closest to him, what offer he offers, how he can pay, what monument is near it. If there is a good offer, he goes" Rafael Armijo.
Shake to Win is expanding in other cities of Europe and plans to keep building bridges that connect and bring the world closer together.
Read the full article in Spanish here
Contact us at Comm@shaketowin.net for more information.

You may also check our website for more information about us here, www.shaketowin.net!