Strengthening China-Uruguay Relations and Future Collaboration Through Art
On September 14th, artist and partner of Shake to Win in Uruguay, Gabriela Rieiro revealed her tribute to "One Belt, One Road" at the Hyatt Centric Montevideo Hotel with key authorities present. Among the invited honorable guests were the Chinese Ambassador to Uruguay, Mr. Wang Gang, his Political Counselor Xu Yue, and various businessmen engaged in the China market. 
"I wanted to pay tribute to the Belt and Road from Latin America to China and from China to Latin America, so that it is an increasingly strong cultural exchange,"

Gabriela Rieiro, artist
The event not only marks a cultural gathering but also a continued cooperative exchange between China and Uruguay since 1988.
China–Uruguay relations have been very beneficial for both nations leading to a strategic partnership in 2016, the year China became their largest trading partner with the value of total trade reaching $29 billion in 2017. Since then, Uruguay was the first country of Mercosur to join the collaboration on the development of China's Belt and Road Initiative. Furthermore, China has provided healthcare support for Uruguay such as vaccines and masks amidst the spread of COVID-19, and are now in talks for FTA agreements.
For Shake to Win, it is an opportunity to explore the cultural exchange driven in creative and non-conventional ways while expanding a partnership network that brings Uruguay closer to China culturally and economically. In doing so, Shake to Win aims to support their rural regions and businesses to digitalize alongside our partners within Mexico and Latin America that are now visible to Chinese consumers and their interests.
The exhibition is comprised of seven multi-dimensional works that showcase a blend of techniques, cultural elements, and related objects from both Uruguay and China. During the event, she presented her latest series of works on canvas and wood, crafted using various techniques and textures including Uruguayan Tannat wine.
Drawing from experiences on her 2019 visit to Beijing, the "One belt, One Road" is the result of Gabriela's journey along the route that connects us maritime and culturally with China.
"The essence of this initiative that unites us, beyond continents, languages, and traditions is what made me experience the union between the cultures of the East and the West that have very different origins but in the same feeling."

Gabriela Rieiro, artist
The number seven present in the exhibition doubles as a homonym in Mandarin also means "pair", "arise", as well as "vital essence", which are considered by the Chinese as a good omen for relationships, for the exchange between people–– the pillar of this work.
In a response to this occasion to Xinhua news, Ambassador Wang Gang praised the works of Gabriela Rieiro for bringing out representative Chinese elements through the colors and textures and using culture as a key part of raising understanding between the two countries on many layers.
Furthermore, Ambassador Wang expressed hope for a closer cultural exchange and better mutual understandings when the pandemic improves.
"I hope that when the pandemic passes we can achieve more face-to-face cultural exchanges that will help us to have a better understanding between our two peoples,"

Wang Gang, Chinese Ambassador to Uruguay
Rieiro's "La Franja y la Ruta (One belt, One Road)" Tribute series will remain at the Hyatt Centric Montevideo hotel until 2022.
For more information on artist: Gabriela Rieiro Candia
Unlocking New China during the COVID era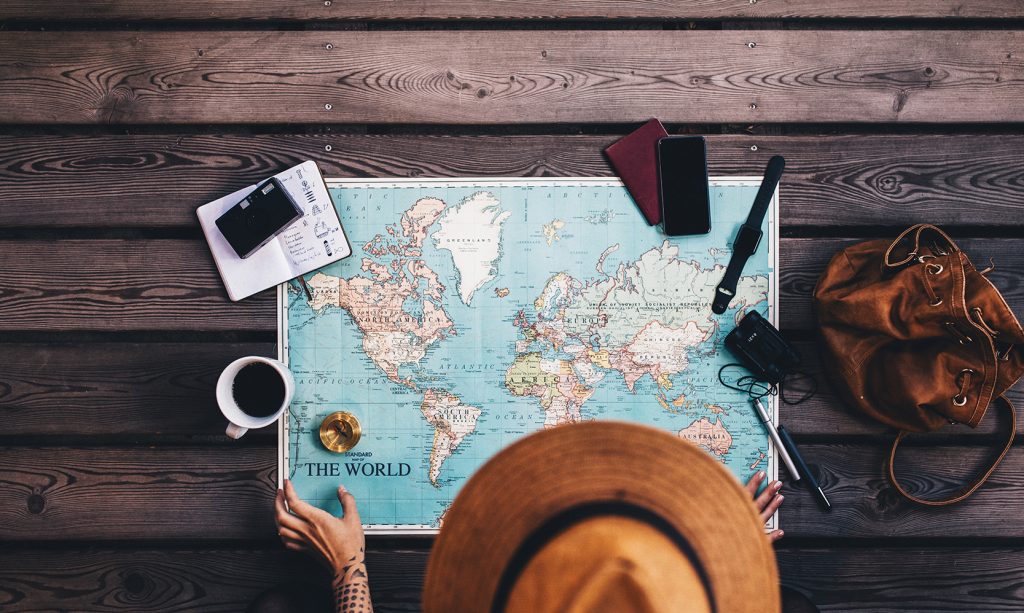 Entering the Chinese market takes time and extensive research as well as a deep understanding of consumer insights, trends, and local behaviors. Engaging in all these activities may be expensive and impossible for small to medium-sized businesses around the world. With the added constraints of COVID-19, finding an efficient and cost-effective solution is vital to unlocking the potential of the Chinese market. However, finding partners that can digest both the international and local Chinese perspectives can be hard and risky.
Under the goal of connecting global cultures to the Chinese youth, Shake to Win has been facilitating China market access for SMEs, cultural organizations, as well as public institutions from all over the world, building commercial and emotional bridges between distinct nations and helping Chinese consumers to reach the most unique places, products, and people. We offer an extensive range of services including localization, social media, online marketing, offline campaigns, e-commerce, and more, leaving you to focus on your business without the need to learn Chinese from your local destination. For more information or business collaboration please contact, partnership@shaketowin.net.