#TravelFromHome flew to the "End of the World" Chile with more than 135,300 Chinese social media users
We have expanded our success to Chile, where we established a new partnership with Chilexclusive Travel & Incoming. Chilexclusive is an incoming tour operator and destination management company since 2008. With their most updated information about the particular conditions of each area and its main peculiarities, we created a nature centred campaign for #TravelFromHome Chile on the 4th of July.
Over 264,500 Readerships were generated on the day of 4th of JulyMore than 135,300 Chinese Social Media Users virtually travelled to Chile
This narrow country has a vibrant culture, and it is renowned for its diverse ecosystem, from Patagonia to Tierra del Fuego. The country is also home to a less famous carbon storage powerhouse—peatlands, the latest report by UN here, "Chile is shifting the needle on climate action as they are prioritizing nature-based solutions for their Climate Action commitments. UNEP is bringing partners together to exchange best practices and to bring science to policymakers through the Global Peatlands Initiative." said UNEP peatlands expert Dianna Kopansky. Eco-conscious is always one of the guiding factors for Shake to Win's business. We care about the environment.
Although the pandemic hit hard on the country, Chilexclusive didn't give up. They signed up our #TravelFromHome to share their culture to our users, especially when nature is forecasted as one of the trending destinations for Chinese in 2021. For their campaign, we featured four tours organized by Chilexclusive: Torres del Paine National Park, Carlos III Island, Serrano River, Isla Magadalena & Marta Islands.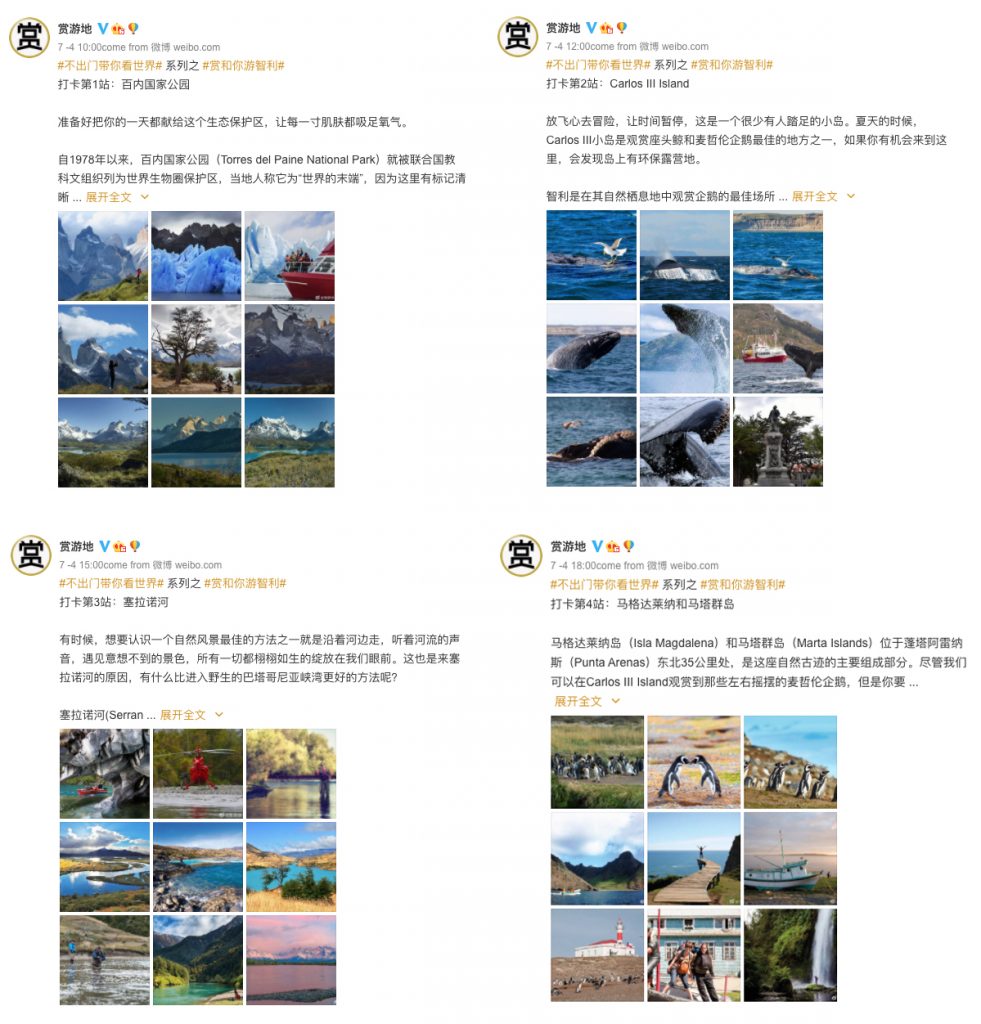 The tour Torres del Paine National Park has received the highest engagement. Our followers are very interested in the park, especially the glacier. Taking a hiking tour on the glacier sounds like a perfect way to get out of summer, even it is a virtual one. The other tour to Carlos III Island has reached the most readership. According to our Chinese content team, Chinese love beach and island. The activities organized by Chilexclusive on this particular island is rare to have for Chinese. By reading our content, our followers are more curious about nature. This is a way of us to plant the seed of love and compassion, so we can raise the awareness of protecting our mother earth.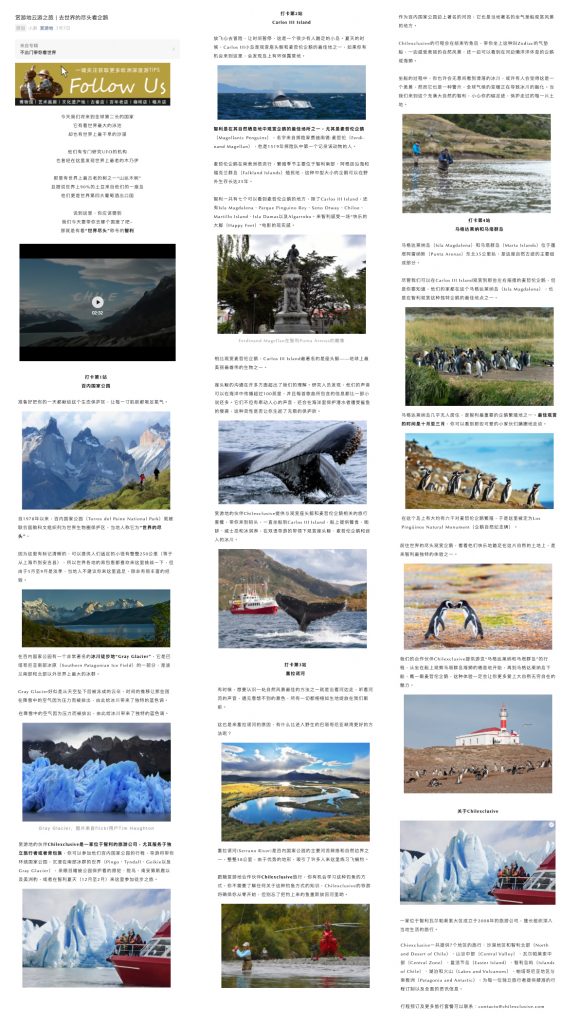 The Chinese millennials are switching to a more sustainable mindset, where they are more aware of the environment and choosing a rather mindful travel experience than just shopping.
If you are curious about the market, talk to us. Let the young consumers get to know your brand. With our expertise, we hope to help more tourism and trade partners to innovate and fully leverage the virtual digital landscape to unleash the potential and make great business results and marketing impact. Are you interested in joining us?
Make your brands visible and remarkable in the China market during this particular timing. Interested in participating by subscribing to our ACCESS/ CONNECT/ TAKE packages and joining our #travelfromhome campaign's next episode? Please send an email to partnership@shaketowin.net, and we will reach out to you within 24 hours (yup, that's our efficiency).
We look forward to creating value for your business soon!