CEO Emily Cheung meets the UNWTO team to discuss the next innovation for tourism recovery and sustainable tourism solutions
On March 24th, Shake to Win founder and CEO Emily Cheung met with Senior Specialist at the Innovation, Education and Investments Department of World Tourism Organization (UNWTO), José Ricardo Díaz Ardila, to showcase the efforts of Shake to Win in the development of sustainable travel and digitalization of the tourism sector. During the online session, both parties discussed ways of bringing about a more sustainable and responsible tourism with technology support in line with the goals and missions of the UNWTO.
Headquartered in Madrid, Spain, the World Tourism Organization is the United Nations specialized agency entrusted with promoting responsible, sustainable, and universally accessible tourism. Its membership includes 159 Member States, 6 Associate Members, and over 500 Affiliate Members representing the private sector, educational institutions, tourism associations, and local tourism authorities. Furthermore, the UNWTO creates market knowledge, promotes competitive and sustainable tourism policies and instruments, fosters tourism education and training while striving to make tourism an effective tool for development through technical assistance projects in over 100 countries worldwide.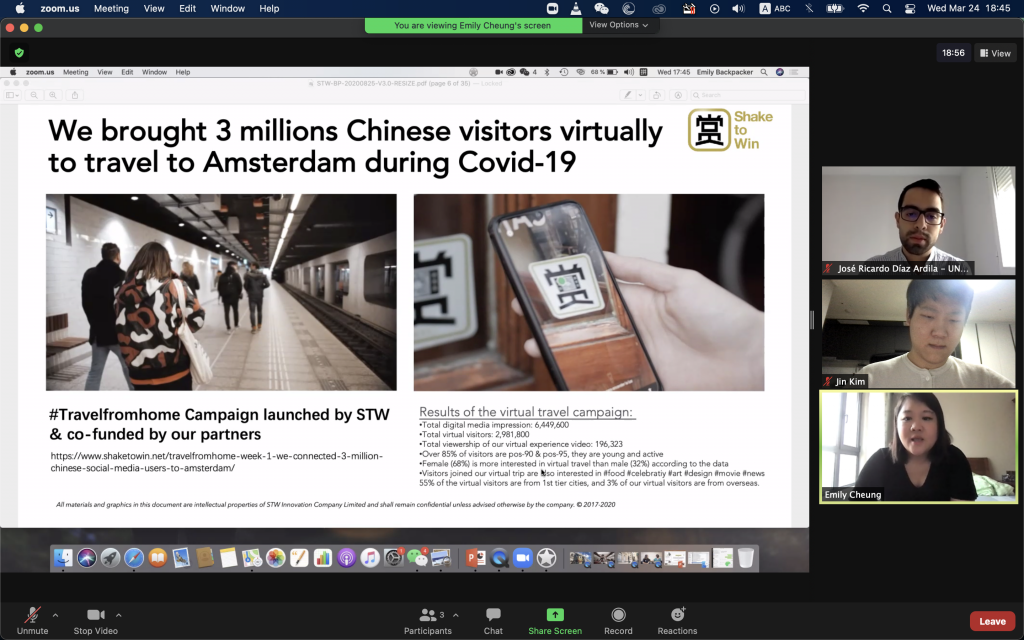 Shake to Win has been expanding efforts in fostering education on Chinese tourism and digitalization through several projects such as its cultural internship programs, #TravelfromHome social media marketing campaign, and the work in small rural cities such as the efforts in Mexico with the Magical Towns. Through these projects, our founder, Emily Cheung, believes that over-tourism, depopulation, lack of technology, and infrastructure can be improved with joint-effort with multiple parties to build a better balance within the tourism sector. By helping small to medium businesses better reach young Chinese consumers through a digital, content marketing, and online booking platform, Shake to Win hopes to build a cultural bridge of appreciation between the globe and China. At the same time, it brings attention to the unique offerings of such business that only locals may know to the digitally-savvy and experience hungry young Chinese travelers, who are the primary target users of Shake to Win. These travelers make up more than 500 million people, have high purchasing power, prefer independent travel over group travel, and are culturally curious.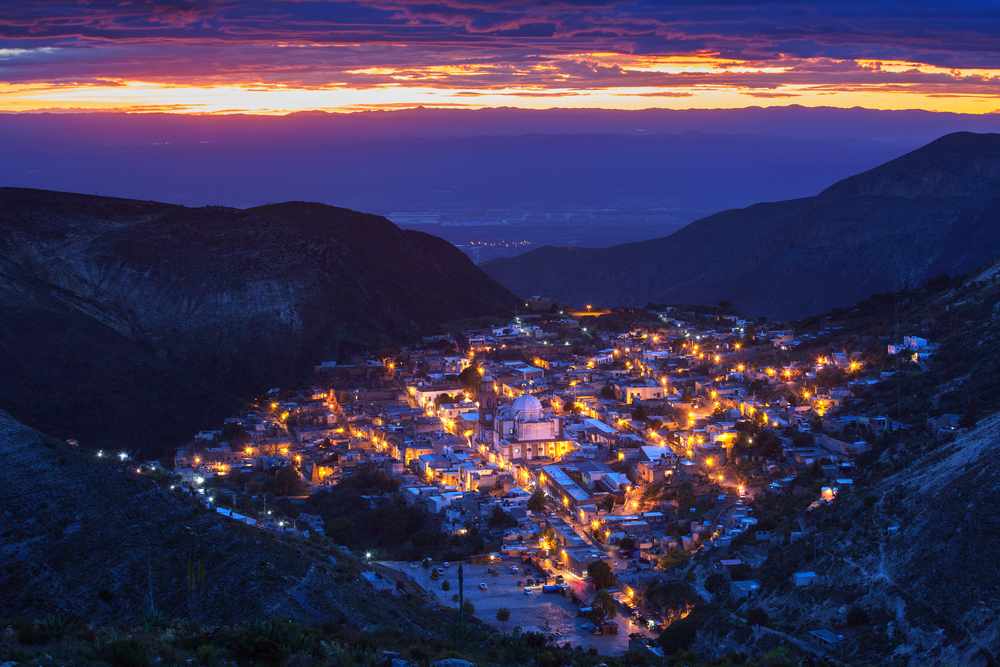 Traditional tourism business worldwide still occurs offline, and smaller companies also struggle, especially with the pandemic, as most operate on a day-to-day basis. Online booking and digital solutions are gradually being introduced, but the implementation of these technological solutions within the sector still lags due to a lack of understanding and entry barriers such as cost and scalability. Meanwhile, locations with rich cultural heritage and biodiversity are not getting enough attention– a lost opportunity for both travelers and businesses alike. With these concerns in mind, Shake to Win has been expanding its reach to companies facing these issues, and through its content marketing platform, it hopes to connect such destinations with the Chinese market, which accounts for 10% of global travelers and 16% of global travel expenditure in 2019. In doing so, generating cultural interest among young Chinese travels and connecting them digitally to unique experiences that have never been experienced.
The session closed with a Q&A with further sharing of insights, discussions on rural tourism development, and innovation within the sustainable tourism sector. With the successful end to the meeting, both parties expressed excitement in strengthening ties further to amplify the vision and mission of Shake to Win while at the same time supporting the UNWTO to spread its goals of bringing about more sustainable and responsible tourism through communication and our array of expertise within the Chinese digital marketing and tourism ecosystem.