Hot
Shake to Win has won two awards at the China Advertising Marketing Awards Ceremony
The China Advertising Marketing Awards (abbreviated as CAMA) was founded in 2001 by one of China's earliest professional advertising magazine "China Advertising" which was first published in 1981. CAMA, which has witnessed the innovation, breakthrough, and magnificent development of China's advertising industry, has developed into a professional award with an important influence in China's advertising and marketing industry.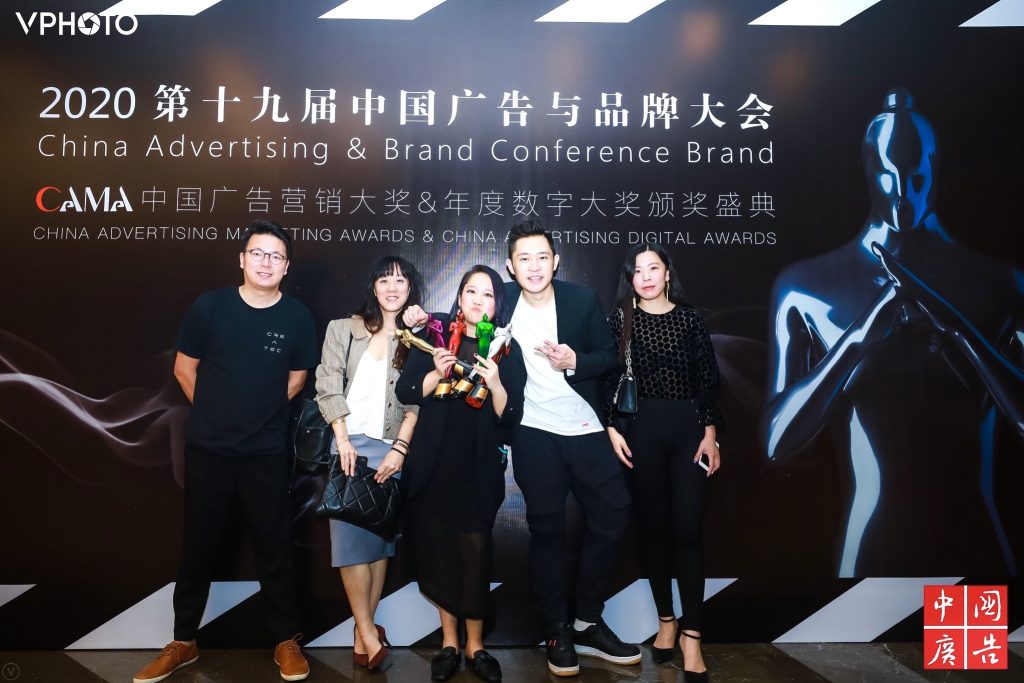 This year the 19th China Advertising and Brand Innovation Conference were held on July 15-16 in Nanjing. Shake to Win's founder Emily Cheung and editor-in-chief Ciga Zhou also appeared on the scene, congregating with dozens of industry leaders, more than 100 domestic and international top-tier brands, dozens of top creative companies and media organizations to share ideas, exchange insights, communicate, seek to create the future. We share the same goal of brand innovation and win-win strategies during the post-pandemic era.
Shake to Win was awarded the "Annual Innovative Brand for Cultural Innovation and Cultural Travel"
It has been three years since Shake to Win was established. Our goal is to "Accompany You To Learn About The World" (伴你知行天地). Our team flew over 500,000 km every year, searching the world's worth-to-visit destinations and visiting several authentic cultural sites before recommending them to the Chinese travelers. Our social media channels have gained over 100,000+ followers, our APP and mini-Program has reached over 50,000+ usage since 2019 we officially launched. Our apps support simplified and traditional Chinese, covering areas from mainland China, Hong Kong, Macau, Taiwan, and all Chinese speaking travelers living overseas. Shake to Win's mainland branch has successfully become one of the incubating companies at Amazon JIC in May 2020.
The global tourism industry is facing the biggest challenge ever in 2020 under the COVID-19, many people have started to re-examine the meaning of travel, actively learning culture and adapting themselves to the new normality, and people still actively connecting with the world in the virtual landscape. The pandemic has also inspired young Chinese to focus on green, cultural, and sustainable travel, which has been promoted by Shake to Win since the beginning of our business. We hope to collaborate with more brands in 2021 to co-promote a sustainable lifestyle via sharing interesting cultures and collaborate with our museum's network globally.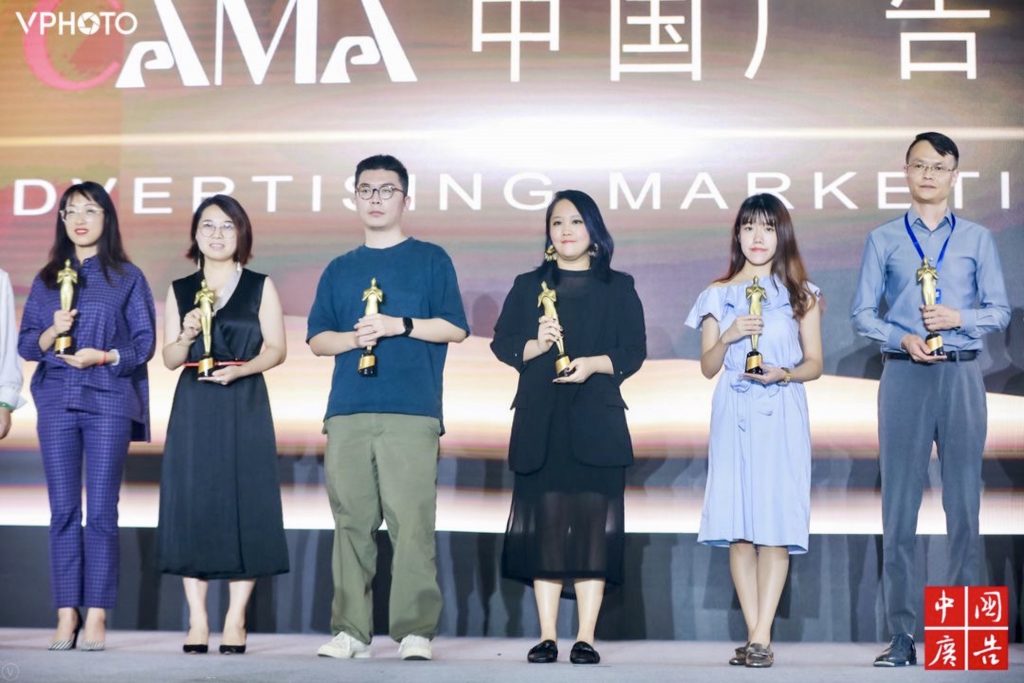 I would like to thank the China Advertising Marketing Awards for this honor to the team. This award belongs to every user, every merchant and every team member, who are the heroes behind the scenes. Shake to Win team will continue to lead the young Chinese millennials to continue to broaden their international horizons and conserve cultural relics and nature during their trips.

Emily Cheung, the founder of Shake to Win
Shake to Win has won the "Annual Innovative Brand for Cultural Innovation and Cultural Travel Award". We consider it a recognition of our efforts for past three years as we have been striving to break the language and cultural barriers for Chinese travelers from the beginning and striving to meet the curiosity and thirst of every Chinese young traveler for global culture through three major areas: museum culture and art, wellness and green tourism, small local business. From first-tier cities to third/fourth-tier cities, you can experience an authentic and in-depth cultural journey, and really appreciate the story behind every cultural landmark.
Our Charity Campaign #WeSupportChina2020 has won the Bronze Award of the "Best CSR Campaign under COVID-19"
At the beginning of the coronavirus, there were some negative comments abroad about Chinese. Shake to Win has also taken action against racism and discrimination during the COVID-19. On February 12, 2020, we started an online charity campaign #WeSupportChina2020 in Europe, hoping to bring some positive energy and love through our B2B network in Europe. On the other hand, we called for voluntary support from our overseas merchants and investors to donate to the coronavirus special fund. Within a week, we raised 23, 364.18 RMB, which was all donated to the "Special Pandemic Funds" by the Shanghai Charity Foundation.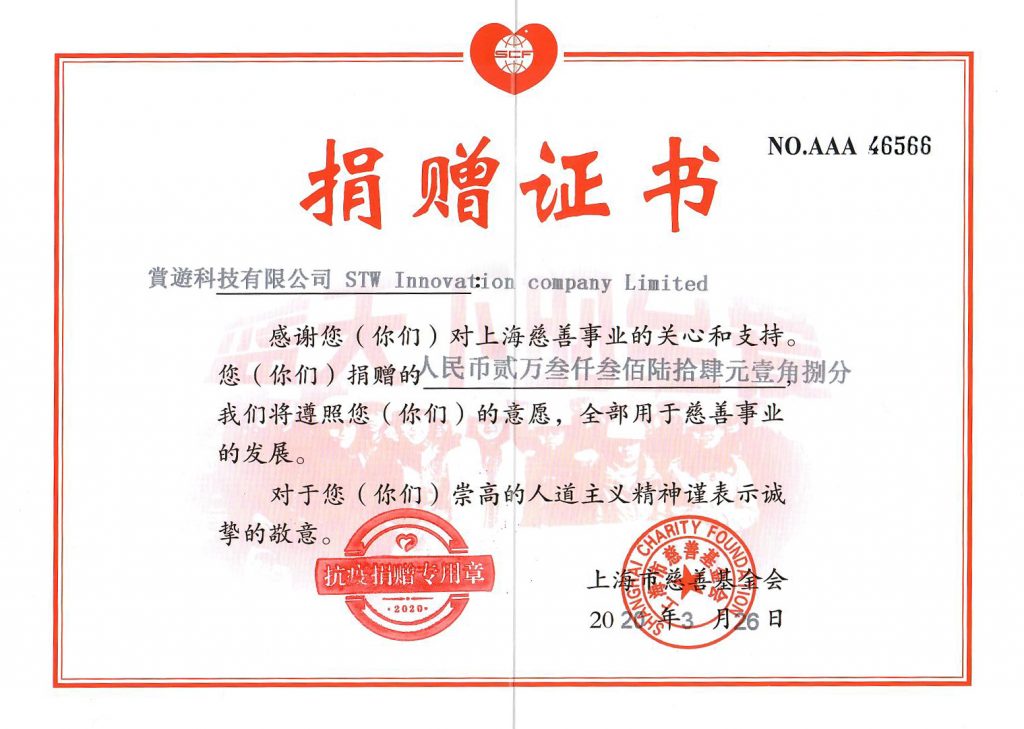 Meanwhile, we have launched the #ItsASmileBehindTheMask# online campaign to support those Chinese living abroad. Within 72 hours, we collected 100 smiles behind the masks from the top 500 executives, entrepreneurs, artists, musicians, health care front-line people, advertisers, and college students. Although the power of one photo is small, countless photos are gathered together to form a big smiling wall. #ItsASmileBehindTheMask also has reached over 300,000 online media exposures.
With low-budget marketing cost, thanks to the support from our strategic partner, CREATEC advertising firm, we achieved the highest output and efficiency. It's important that we link to the world with love, so this award is inseparable from your effort. Thanks to everyone who's been involved in this campaign.

Emily Cheung, the founder of Shake to Win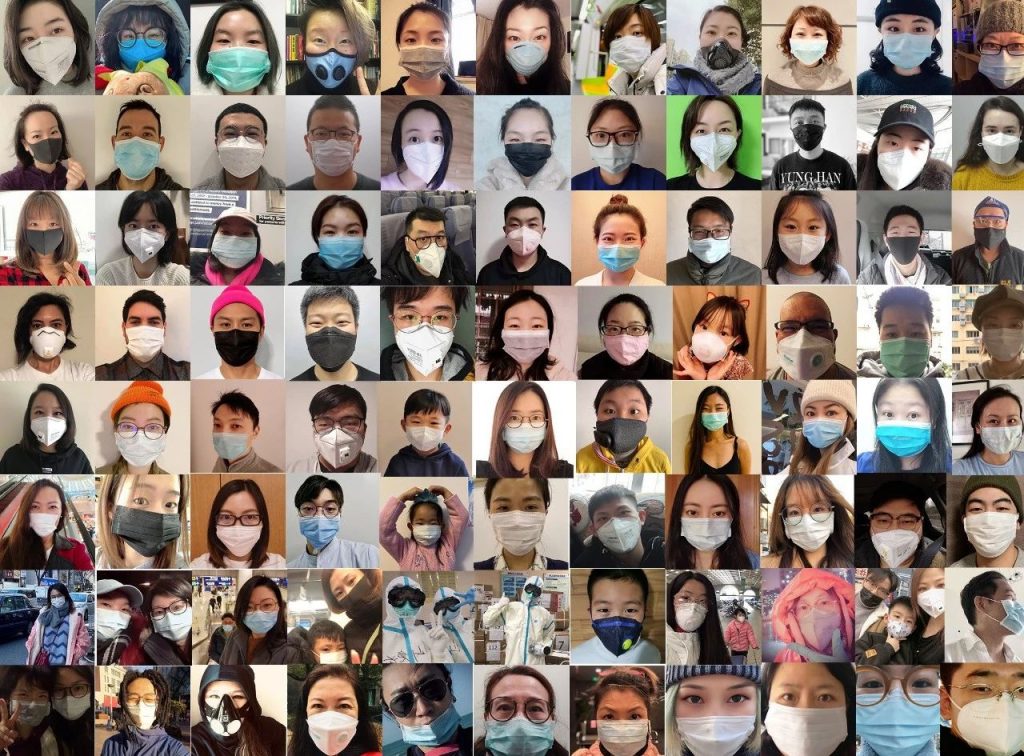 China is a market full of opportunities and potential. The young consumers are looking forward to getting to know your brand. With our expertise, we hope to help more tourism and trade partners to innovate and fully leverage the virtual digital landscape to unleash the potential and make great business results and marketing impact. Are you interested to join us?
Make your brands visible and remarkable in the China market during this particular timing. Interested in participating by subscribing to our ACCESS/ CONNECT / TAKE package and join the next episode of our #travelfromhome campaign? Please send an email to partnership@shaketowin.net and we will reach out to you within 24 hours (yup, that's our efficiency).
We look forward to creating value for your business soon!