Chinese social media networks you should know about
In this article, we're taking a brief look at a few social networks in China and how people use them. We pay special attention to WeChat, the all-in-one and most popular network with more than 1 billion active users.
If you've already been to mainland China, you may know that using Google and all of its connected apps is quite impossible without a VPN. Because of the "Great Firewall" of China, Google, Facebook, Instagram, Twitter, YouTube and Whatsapp are blocked. But that doesn't mean people in China are not as hooked to the internet and to Social Media like the rest of the world. In China, they have their own versions of everything we're used to but theirs are also very, very different. For example, the equivalent of Google is Baidu, Weibo is their Twitter, Youku for Youtube, and WeChat… well, WeChat (Weixin) is Facebook, Whatsapp, Instagram, all in one and more. So, let's take a look at the main Chinese social media networks.
Sina Weibo
Micro-blogging platform Weibo is the Twitter of China. It is one of the country's biggest networks with around 430 million active users a month. Although it is more similar to Twitter, it can be considered a mix of Twitter and Facebook. Like Twitter, there is a maximum number of characters per post, but people can also share videos, photos and "stories" (similar to the Instagram Story feature).
Chinese people use Weibo in a more personal way than Twitter users and they avoid discussing politics. They also react much more to content than Twitter users do, making Weibo a significant viral marketing tool.
Douyin
Live-streaming app Douyin, internationally known as Tik Tok, is the trendiest app right now in China. The nearly 154 million monthly active users watch dozens of short-videos in which sound effects and music are easily edited in every day.
Douyin is more popular with people between 18 and 34 years old, but it's not rare to see much older people watching Douyin videos on the subway. Due to its popularity, many companies are increasingly turning to Douyin for their marketing campaigns.
WeChat (Weixin)
Wechat, created by Chinese tech giant Tencent, is by far the most popular app in China with 1.082 billion active users a month. But it's much more than just a messaging app: Wechat is a mix of Facebook, Whatsapp, Instagram, Twitter, Paypal and… in fact it has so many functionalities that it is difficult to find anything equivalent. You can call, chat, share moments (similar to Facebook's feed or wall), order food, make an appointment at the doctor, pay bills, get on the subway, pay for a shared bike ride, order groceries at home, book an entire trip, buy entrance tickets to pretty much any event, and pay for absolutely everything with a simple QR code. And all of that in just one single app that is very easy to use. Life in China without WeChat is unthinkable nowadays, so much so that paying anything with cash is a real challenge (as for credit cards, they were never very popular in China). Alibaba's Alipay (Zhifubao) has also replaced cash and cards, but while Alipay is essentially a payment app, WeChat is a social network.
Many foreign companies and institutions in the tourism industry have understood how necessary is it to be on WeChat to reach Chinese travellers. For example, SNCF, the French National Railways company joined WeChat, as well as the Louvre and the Guimet Museum before it. In Dubai, the Burj Khalifa also created a mini-program on WeChat allowing their Chinese users to book tickets, access guides in Mandarin and a photo booth at the end of their visit.
Besides mini-programs, payments through WeChat and Alipay are starting to soar in Europe as an effort to attract and make life easier for Chinese tourists. For example, WeChat pay and airport Schiphol in Amsterdam joined forces to allow Chinese visitors to use WeChat pay in stores. Plus, more European merchants turn to Alipay payments as well.
Trends in China
Even though WeChat and other apps are still going strong in China, things change quite fast here. Tencent CEO Allen Zhang is well aware of that and already has plans on how to keep WeChat relevant for Chinese users. According to him, their app has lost authenticity and this is something that Chinese people are looking for in everything, including in travelling, shopping and how they share bits of their lives on social networks. To show more authenticity in the Moments feed, WeChat launched a new video feature in which users share their moments in real-time.
Trends evolve fast and even WeChat, China's number one app, is not immune to that. Beyond social networks and apps, anything one learns about China is best not taken for granted. In fact, this is perhaps the biggest lesson one can learn from China: question anything you think you know because, before you know it, it has already changed.
You want to reach the world's largest outbound travel market but don't know how?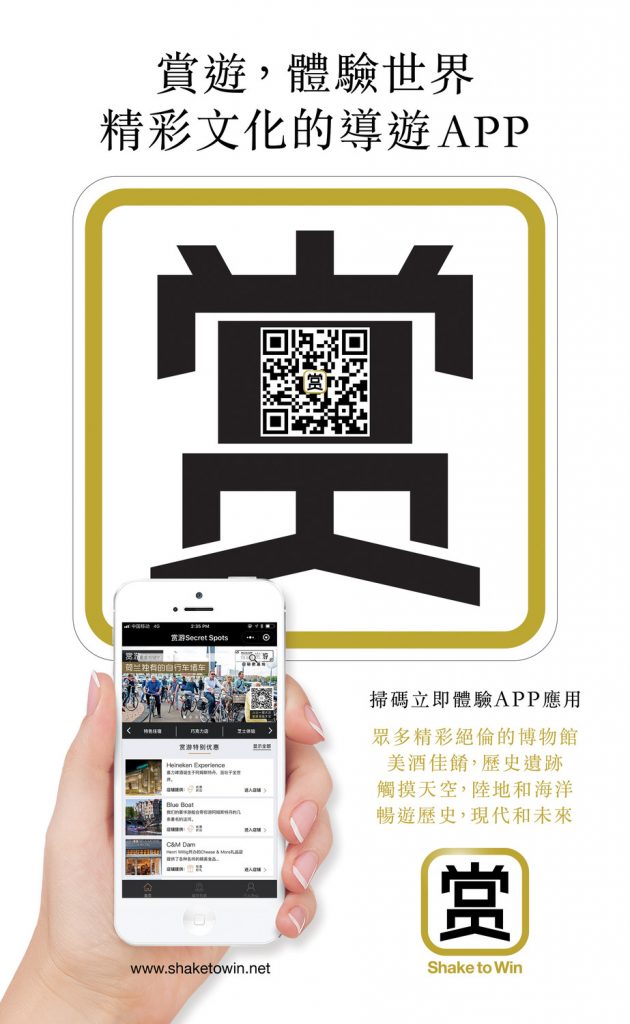 Shake to Win connects Chinese independent travellers with authentic places and cultural experiences around the world. Because our users care about culture and so do we, Shake to Win offers local businesses who represent the local way of life an easy, hassle-free way to reach Chinese independent travellers.
We want our users to have the best, most authentic experience during their travels. We also want local places and businesses we love to be able to attract Chinese visitors who respect the local culture. Our app contains listings of experiences, businesses and cultural institutions selected by our team with both our users' preferences and customer needs in mind.
The Shake to Win app also provides businesses with the possibility of offering our Chinese users incentives with only a few clicks. This is a thoughtful, culturally sensitive way to let travellers know long before they arrive at your doorstep that they are welcome at your shop and will be well received.
Joining Shake to Win is really easy. No need to know Mandarin, set up Chinese social media accounts, or even leave your office. Get a free listing on our app and let a new China get to know you.