Lights, camera, action: Chinese travellers, celebrities and film festivals
As the 72nd edition of the Cannes Film Festival comes to a wrap this Saturday, we take a brief look at Chinese independent travellers' interest in big events, including red carpet glitz. And while we're at it, we also share some of our favorite spots in Southern France.
The large majority of Chinese independent travellers are increasingly interested in experiencing local culture when travelling abroad, as highlighted in a McKinsey report. Data has shown they do not only visit popular attractions but also seek to experience the local way of life, by going where the locals go—and that includes local events and festivals.
According to the European Travel Commission, "music festival" and "beer festival" are amongst the most frequent keywords used in content and reviews of popular Chinese travel review platform Qiongyou, with nearly 100 million users. Furthermore, one of the most popular music festivals in Europe, Tomorrowland in Belgium, reported having seen the number of its Chinese visitors rise.
Film festivals are also among the type of events Chinese travellers search for when crafting their trips, despite ranking a little lower on the list. Even so, for Chinese people, celebrities and digital influencers play a big role in making travel destinations attractive according to the European Travel Commission and several other reliable sources. Many countries such as New Zealand, Switzerland or Israel hired popular Chinese celebrities to promote their destinations. This year, five Chinese movies are being screened at the Cannes Film Festival (one of which with a little bump on the road) and many Chinese celebrities are a part of the party, but young Chinese also look up to stars and movies that are not necessarily Chinese. Data also shows that around 75% of post-2000s and a bit over 50% of post-1990s will go on a trip inspired by TV series or movies they have seen.
So, once they make the trip to the Côte d'Azur for its star power, they will also want to see more and explore further. Here are a few of our favorite spots in the region (and a bit further away, too):
Musée International de la Parfumerie (Grasse)
The International Perfume Museum was founded in 1989. Located in the birthplace of perfume in Grasse, the International Perfume Museum welcomes visitors to learn everything about the history and uniqueness of perfume. Over there, perfume, one of France's most prestigious traditional cultures, will be presented from every angle.
Fragonard Parfumeur (Grasse)
Grasse is famous for their perfume and it's in 1926 that Eugène Fuchs opened the Fragonard perfumery factory. He named it after the painter Jean-Honoré Fragonard (1732-1806) born in Grasse to commemorate the town itself and 18th Century art. This perfumery is now a shop and also a museum.
Parfums Guy Bouchara (Grasse)
This local perfume shop is also located in Grasse, the cradle of the world's fragrances. The two hard-working owners, Lynne de R. and Guy Bouchara, have been producing original perfumes for more than 25 years. They are always happy to welcome new guests to their shop.
Villa Belle Rive (Cannes)
This beautiful accommodation is located in Cannes. The villa offers a swimming pool and, for those who enjoy diving deeper into the ocean, the door of their diving school is open. There are also a variety of terraces around the villa to enjoy barbecues and parties. Plus, Villa Belle Rive is well-located, only 2 minutes from the station and at 100 meters from the closest beach.
A little further away from the French Riviera…
Kiki Tonnerre (Arles)
Located in Arles in an old carpentry, Kiki Tonnerre is an art workshop that frequently opens its doors to visitors. Local artists, Julie Conan and Gabriel Pollet, create all forms of art: painting, drawing, sculpture, graphism. Passionate about their work, they showcase regularly their latest creations.
How Shake to Win can help you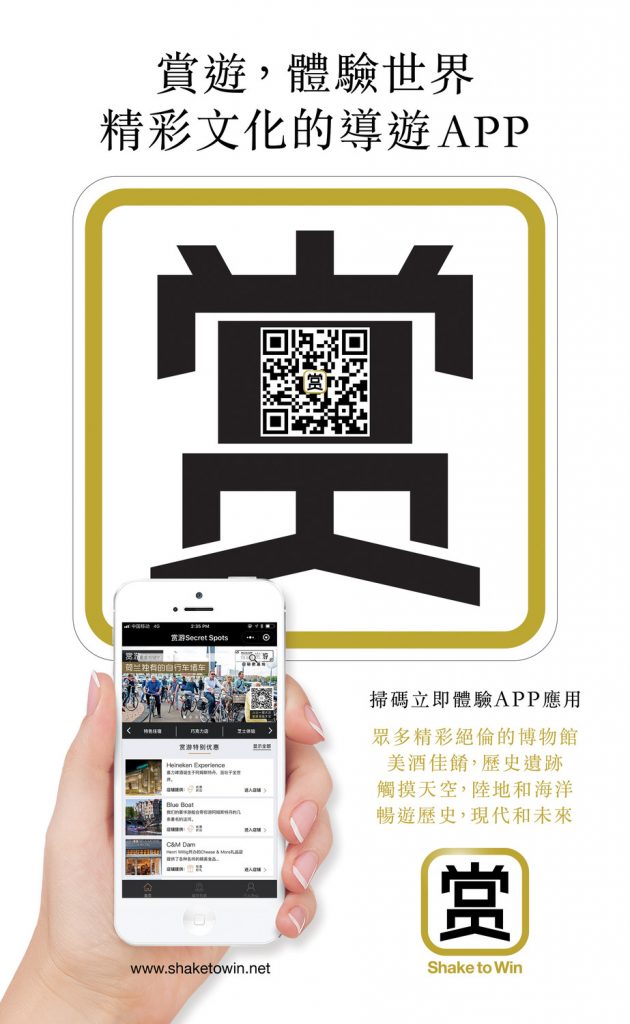 Shake to Win connects Chinese independent travellers with authentic places and cultural experiences around the world. Because our users care about culture and so do we, Shake to Win offers local businesses who represent the local way of life an easy, hassle-free way to reach Chinese independent travellers.
We want our users to have the best, most authentic experience during their travels. We also want local places and businesses we love to be able to attract Chinese visitors who respect the local culture. Our app contains listings of experiences, businesses and cultural institutions selected by our team with both our users' preferences and customer needs in mind.
The Shake to Win app also provides businesses with the possibility of offering our Chinese users incentives with only a few clicks. This is a thoughtful, culturally sensitive way to let travellers know long before they arrive at your doorstep that they are welcome at your shop and will be well received.
Joining Shake to Win is really easy. No need to know Mandarin, set up Chinese social media accounts, or even leave your office. Get a free listing on our app and let a new China get to know you.