Shake to Win kicks off the second generation of the Cultural Program
On November 3rd, 2021, Shake to Win initiated its second round of the cultural program. Unlike the previous generation, two Latin American institutions, the Cristobal Colon University in Veracruz, Mexico, and DUOC UC, Higher educational institution, Villarica in Chile took part. The program allows participating students to immerse themselves into the contemporary tourism industry, technological development, and training in international markets with a focus on Asia.
The cultural program aims to support students to explore the opportunities that exist when approaching the Chinese tourist market. During the program they are tasked with executing a project that impacts their local environment, making efficient use of technological tools that optimize the potential of regional destinations. In doing so, they not only build a foundation for interacting with the Chinese market but also rediscover the strengths of their residing regions as invaluable assets to be showcased and appreciated by the world's biggest market.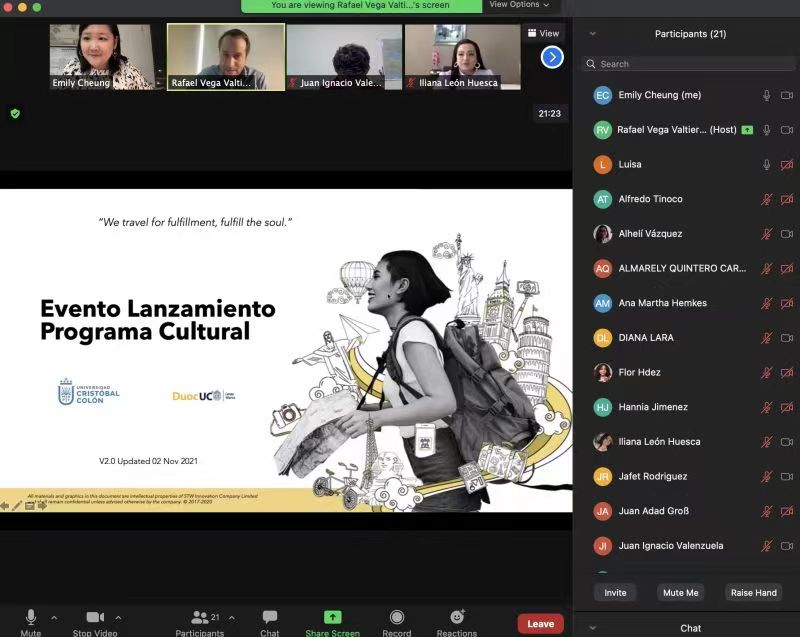 During the launch, the Shake to Win team presented Founder & CEO, Emily Cheung, Regional Director for Mexico and Latin America, Rafael Vega Valtierra, Director of International Projects, Julio Cesar Chinchilla, and Strategic partner in Chile, Patricio Guzman Iglesias. On behalf of the participating Universities in the cultural program, there was Monica Fernandez Hernandez, Head of the Markets and International Business Career at the Cristobal Colon University, and Juan Ignacio Valenzuela, Director of Adventure Tourism Careers, Hotel Administration and Administration Technician at DUOC Villarica.
Additionally, esteemed guests were also present such as, Iliana Liseth León Huesca, Trustee of Boca del Rio Municipality, Cecilia Alhelí Vázquez Robles, Ministry of Tourism in Veracruz, Fran Anera, CEO of Anera Travel Consultancy and Discovering Spain, Javier Lefiman, Executive Manager of Mapuche Tourism Society, Luisa de la Borda, Communicator of the Sub-management of Tourism of the Metropolitan Municipality of Lima in Peru, José Salvaroti, Director of Tourism in Veracruz, Yesica Araceli Sánchez Dávalos, President of Confetur in Veracruz, Mexico and Vice President of "Reactiva" also in Veracruz, Jafet Rodríguez García, President of Coparmex Veracruz in their youth section, Dr. Luis Alberto García Peña, Law Interconnection and Advertising in Mexico, and last but not least Sania Escobar, President of Business Developers in Veracruz.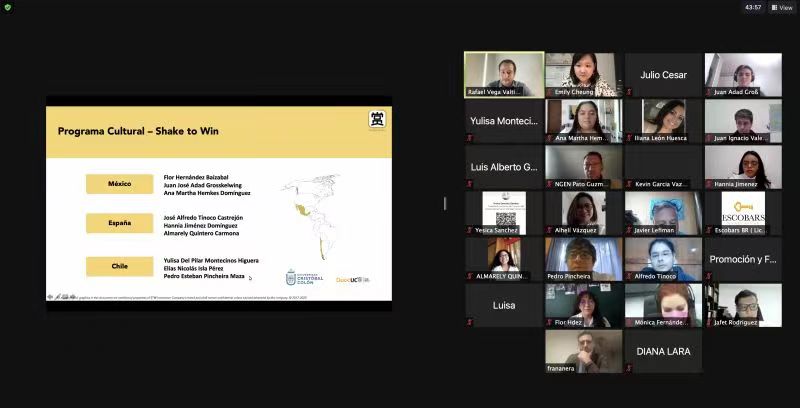 Throughout the event, the second generation of students got a more in-depth look at the cultural program. Despite gathering virtually through the screen they were able to truly connect with the people they will work with by becoming more aware of Chinese culture and understanding the importance of discovering the hidden places from other countries and from their own.
Shake to Win gives everyone the opportunity to connect through new technologies and devices to people all around the world in a very real way; once again, people have the chance to meet in places and not only screens and it's time to travel and win while doing it. Iliana Liseth León Huesca, Trustee of Boca del Rio Municipality further emphasized this importance for inclusivity among people and cultures as such "The world has the necessity to truly connect"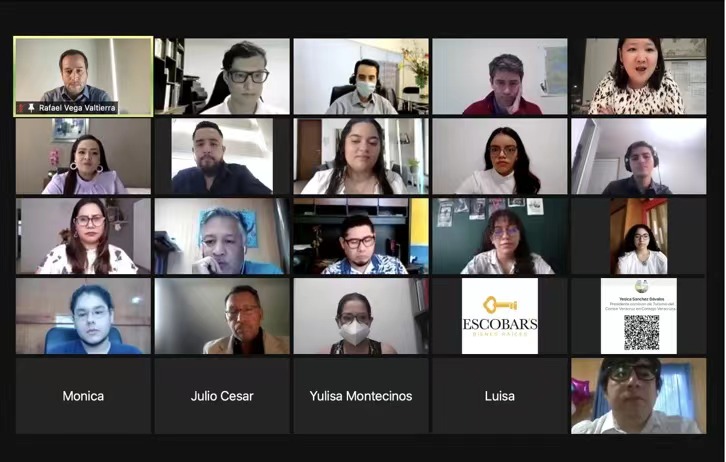 In Chile, tourism has an impact that reaches 3.3% of GDP and 7.2% of employment, which we must recover. Strategically visualizing China's tourism will be one of the main contributions that the Shake to Win – DUOC UC cultural program will provide us. This vision, when complemented with rural tourism projects in the Araucanía region, one of the most beautiful in Chile, will generate an impact on both students and DUOC UC, as well as for one of the most important native peoples of this country who originate from the region.

Patricio Guzman, CEO of NGEN
The Shake to Win cultural program represents a unique opportunity for DUOC UC students to be able to connect with one of the most projected tourist source markets in the world. It also means an opportunity (for participants) to interact with other students and learn together the other work dynamics, exchange intercultural experiences and learn to work with multidisciplinary teams. We have high expectations of what this program can deliver to students.

Juan Ignacio Valenzuela, Director of Adventure Tourism Careers, Hotel Administration and Administration Technician at DUOC Villarica
This experience of the cultural program has enriched the students by opening their eyes to the Asian world and to an education scheme that fosters multiculturalism. In that sense as a university, we reiterate our commitment to the international company Shake to Win and to our educational community.

Mónica Fernandez, Head of the Markets and International Business Career at the Cristobal Colon University,
Unlock New China during the COVID era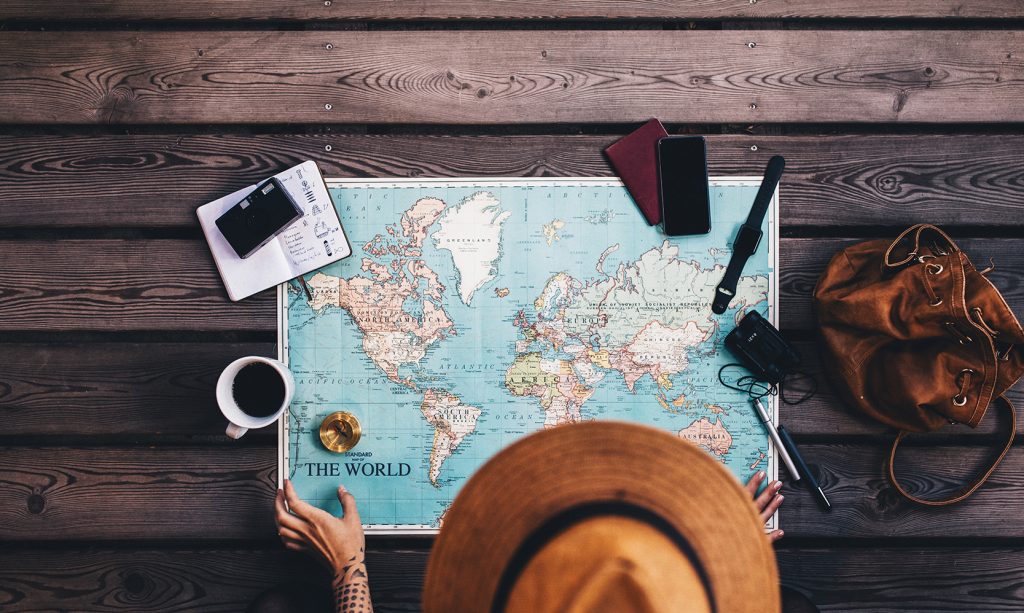 Entering the Chinese market takes time and extensive research as well as a deep understanding of consumer insights, trends, and local behaviors. Engaging in all these activities may be expensive and impossible for small to medium-sized businesses around the world. With the added constraints of COVID-19, finding an efficient and cost-effective solution is vital to unlocking the potential of the Chinese market. However, finding partners that can digest both the international and local Chinese perspectives can be hard and risky.
Under the goal of connecting global cultures to the Chinese youth, Shake to Win has been facilitating China market access for SMEs, cultural organizations, as well as public institutions from all over the world, building commercial and emotional bridges between distinct nations and helping Chinese consumers to reach the most unique places, products, and people. We offer an extensive range of services including localization, social media, online marketing, offline campaigns, e-commerce, and more, leaving you to focus on your business without the need to learn Chinese from your local destination. For more information or business collaboration please contact, partnership@shaketowin.net.