Why it was only right to have our Product Launch at Grand Cafe-Restaurant 1e Klas
Last 14th of January, Shake to Win celebrated the release of the Shake to win Platform in Grand Cafe-Restaurant 1e Klas.
Last 14th of January, Shake to Win celebrated the release of the Shake to win Platform in Grand Cafe-Restaurant 1e Klas. This first-class restaurant is ranked as the best station restaurant in Europe and one of the most accessible business since it is located at the Amsterdam Central Station. We can say that the subway, train, bus, or boat almost stops at the door of the restaurant!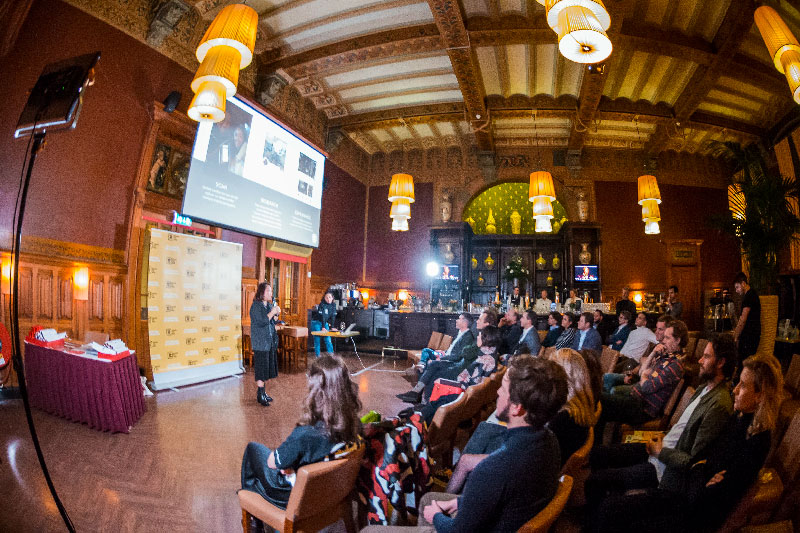 Here you can enjoy a well-made cup of coffee to a delicious internationally- oriented cuisine and an extensive a la carte menu. But not only that, their chef is open to suggestions to accommodate plates precisely for your taste.
Grand Cafe-Restaurant 1e Klas not only serves exquisite food but also takes you to a leap in time to the past. If you would like to discover new places that are full of history, design, and architecture, this is the perfect place to learn more about the old Amsterdam Central Station and Pierre Cuypers, one of the most prominent Dutch architects.

The Gothic and Renaissance influence of many churches around the city can be appreciated in the unique waiting rooms that were built according to Cuypers's designs and today can be reserved for business and private affairs. In the Grand Café-Restaurant 1e Klas it is possible to experience how life in the Station was like a century ago, even though it has been modernized, it still preserves many decorations and details that can give you a glance of how it was.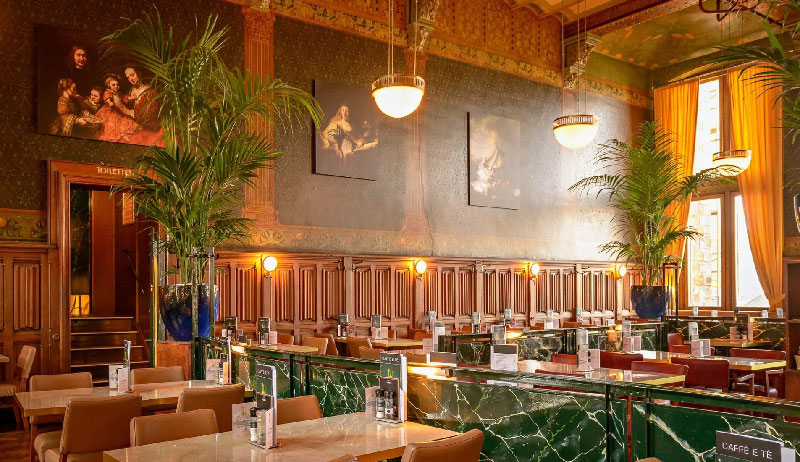 This "hidden pearl" situated within Amsterdam, was the ideal place to gather Shake to Win's team and partners to know and understand the platform because of what it represents in Dutch culture as well as the warm welcome that this city always showed to us.
If you still don't know what Shake to Win is about, here we explain to you the services it can provide. Shake to Win works as a SaaS Platform, which is a cloud-based service you can access and update from any PC with an internet connection.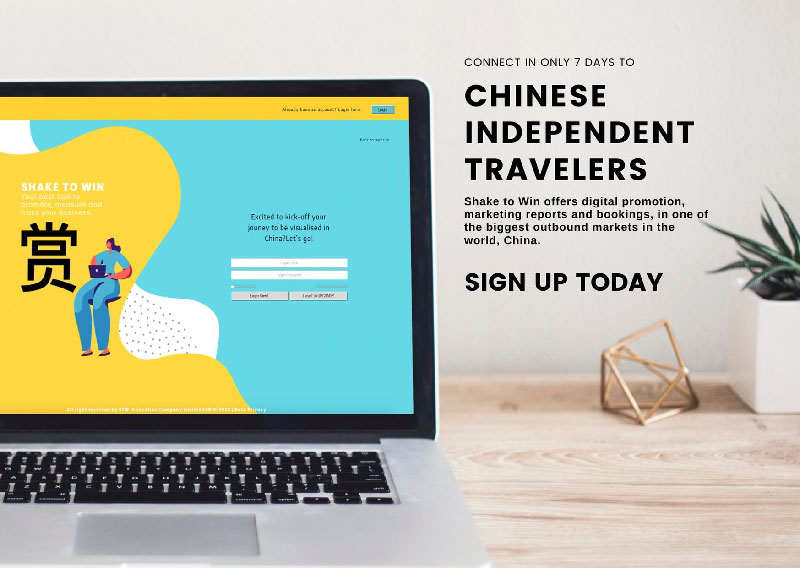 When you join our platform, your business is within reach of Chinese travelers around the world in our APP, and the best part is that you don't need to know Chinese or be a China expert because we will do everything for you! Shake to Win is in charge of featuring your business in Chinese social media through branded content and custom marketing, to expand the visibility of your business and help you grow by having more visitors.
Not only that, through the platform, you will be able to get behavior insights that can provide information about the changes in the market plus give travelers a coupon to incentivize their visit to your place.
If you missed our product launch and want to know more, please visit https://www.shaketowin.net/.