China's online consumer market and travel sector sees rapid growth during the May holiday season
Every year in China, there is a government-mandated 5 day holiday from May 1st to the 5th where sales records are broken in terms of travel and consumption. Although the spending levels during the current pandemic were significantly lower, according to the Ministry of Commerce (MOC), consumption in travel and online sales boomed this season. Online retail sales were up by 29.2% year on year in China with spending in the tourism sector growing by over 300% year on year. Major travel booking platform, Trip.com also reported 23% more flight bookings and 43% more accommodation bookings compared to 2019. Among some of the trends was an increase in Chinese consumers spending more on high-quality domestic travel due to the inability to travel abroad. Family travel also increased most during this period with the number of travelers and consumption surpassing that of 2019.
Before the peak of the May holidays, the MOC launched an e-commerce festival consisting of more than 260 e-commerce related businesses participating. The event which was extended to May 12th showed that online sales surged by 28.1% year on year at an estimated 59 billion USD within the first 8 days. At the same time, e-commerce sales for physical commodities increased by 27% year on year to 47.2 billion USD. China's special e-commerce festivals during major public holidays such as the May Day holidays and the National Day (Golden Week) holidays during October mark significant opportunities for online sellers not only in China but also all around the world. Other e-commerce festivals such as Single's Day (November) and Double 12 (December) further amplify this mass spending across the mainland and even abroad thanks to the major e-commerce sites like JD.com, Pinduoduo, and Alibaba's Tmall. Online sales are expected to continue in an upward trend with the upcoming 520 online shopping festival, a contemporary take on Chinese Valentine's Day.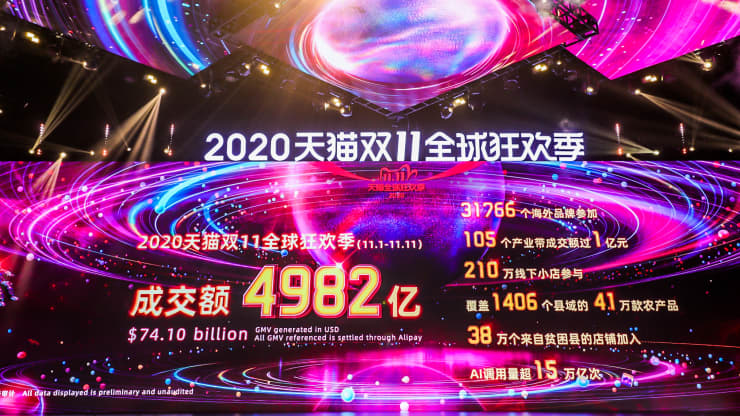 Very notable during the May holiday season was the surge of shopping tourism for imported duty-free goods in Hainan. This was motivated further by Hainan's stance to position the region as China's hub for travel and duty-free shopping. Officials expect duty-free sales at an estimated amount of 9.3 billion USD, a 4.26 billion USD increase from 2020. About 4.5 million travelers visited Hainan in 2020 after the annual tax-free shopping quota per person was increased to approximately 15,500 USD from 4,650 USD.
These phenomena showcase clear signs of a successful road to economic recovery and increased consumer sentiment in China. Given the upward trend in consumer sentiment and spending, it is evident that household spending will stabilize soon. With this in mind, international businesses that have lost revenue from closed markets are shifting online and turning to China's digital ecosystem and e-commerce as an opportunity to recover. In the absence of travel, businesses outside of China are trying to keep connected with Chinese consumers through Chinese social media, e-commerce, China business partnership, and live-streaming to promote, educate, and, convert more sales and build brand awareness. These promotional and sales activities in China ensure that brands can attract new consumers by creating a multi-channeled consumer journey that brings the essence of travel and foreign artisanal goods back to the consumer without a need for travel.
Large corporations such as Amazon and Facebook are also jumping on the opportunities that these digital journeys may bring to the western markets. However, lack of understanding of the Chinese market and consumer behavior remains a big challenge for many firms willing to grab a piece of the pie. Chinese e-commerce is not only designed for the intent of making purchases but also supports how brands and consumers can better interact to increase sales, satisfaction while reducing returns and doubt from consumers.
With these limitations in mind, it is still a major struggle for small to medium enterprises to safely enter the Chinese digital marketplace. Lack of resources, cultural understanding, as well as relevant partners will hinder the market entry process. This can be a big hit for many businesses that rely on international tourism to sustain and grow their businesses. Shake to Win's Growth package provides a quick and easy solution that facilitates entry into China's digital ecosystem. By offering a comprehensive scope of interlinked services such as localization, regulatory compliance, market consultation, digital payment & e-commerce integration, as well as promotional marketing campaigns and branding, Shake to Win is able to build value for brands efficiently at a low cost. At the same time, we value our clients' brand and integrity as part of our mission, to appreciate cultural understanding between China and the world. We have worked with brands, designers, as well as cultural institutes to help preserve what they have while at the same time helping them to reach out to Chinese consumers and future travels who are curious to learn, spend and share. If you are interested in any business collaboration or have any inquiries, please reach out to us at partnership@shaketowin.net.