Asian Business facilitator & network AsiaCEO Community Appoints Rafael Vega as Mexico Chapter President
In partnership with the STW Innovation Group, the AsiaCEO Community, a leading community of C-level talent and entrepreneurs, recently announced the appointment of Rafael Vega as the President of its Mexico Chapter. This marks an important chapter of new growth for the AsiaCEO community and growing businesses as the first chapter in Latin America, driving the region to get better access to the top global networks with a strong presence in Asia. With this partnership, business development of the region can build new opportunities leveraging the strong AsiaCEO Community networks around the world.
About AsiaCEO Community
The AsiaCEO Community is a pioneering prestigious club in ASIA specially catered for entrepreneurs and CEOs. The Community has long been creating a nurturing environment for ASIA CEOs and is dedicated to improving the profitability and quality of their enterprises through shared insights and experience. It also serves as a unique platform to facilitate knowledge transfer between different industries. It aims to build a strongly knitted community of CEOs across Asia and the world to be a powerful force for change through meaningful business and social relationships.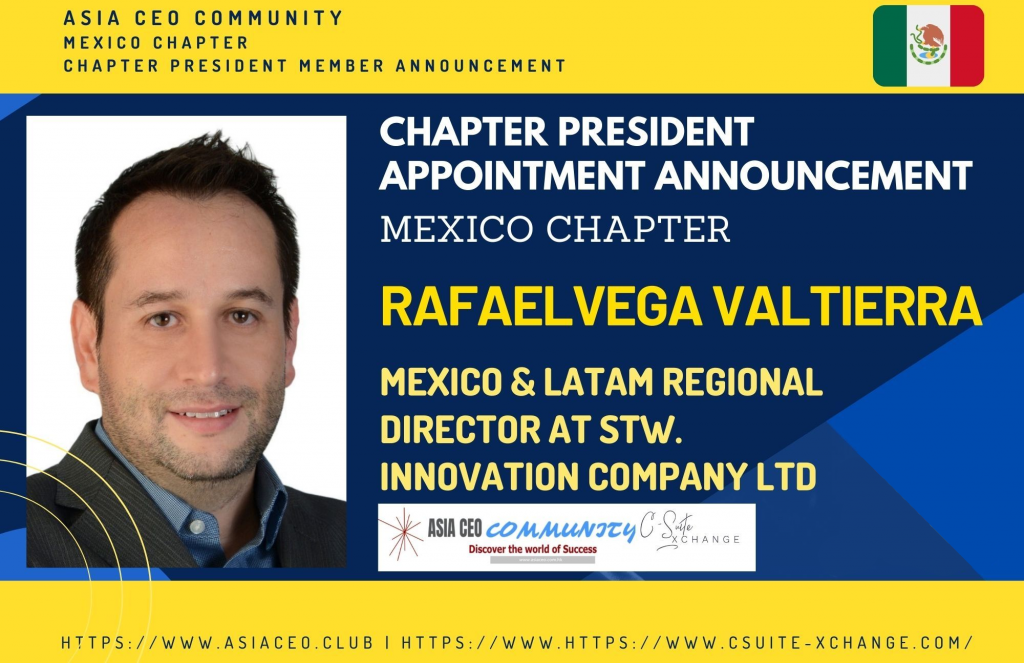 With over 14 years of business experience, Rafael Vega has always been interested in cross-cultural communication in retail, banking, trading, and international business. He started his career path studying finance in Mexico and worked in banking for 1 year. Rafael also took a challenging role in the finance department at the biggest retail store company in Mexico, Liverpool, and after 4 years in retail; he decided to move to China in order to obtain an MBA degree from MIT and the Fudan School of Management. Since then he has been working alongside the STW Innovation Group and founded the LATAM Pacific Solutions to amplify cross-cultural business synergies between China and the world. Rafael will leverage his extensive career to be at the forefront of driving new and innovative growth for businesses in Latin America alongside AsiaCEO and the STW Innovation Group's leading vision of linking people beyond the bounds of cultures, economy, expertise, and international collaboration.
I am pleased to be appointed as the president of the Mexico Chapter of the Asia CEO Community. Since I move to Asia years ago to study my MBA, it has always been my mission to connect Mexico with Asia, I'm glad that this community will allow others to build a network to grow their business.

Rafael Vega, Regional Director (Mexico & LATAM) of STW Innovation Group, and President of the AsiaCEO Community Mexico Chapter
Unlock New China during the COVID era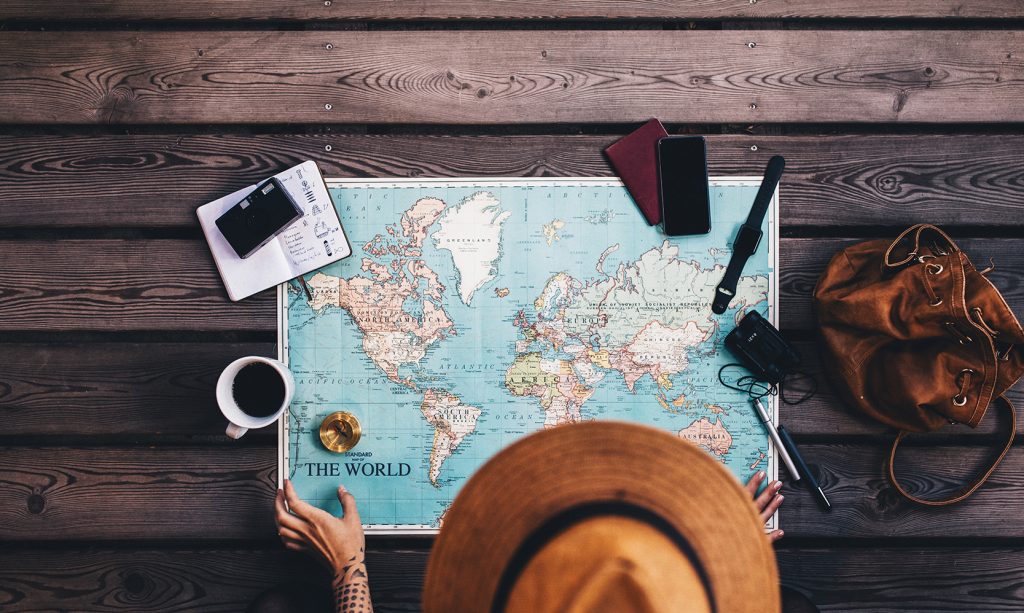 Entering the Chinese market takes time and extensive research as well as a deep understanding of consumer insights, trends, and local behaviors. Engaging in all these activities may be expensive and impossible for small to medium-sized businesses around the world. With the added constraints of COVID-19, finding an efficient and cost-effective solution is vital to unlocking the potential of the Chinese market. However, finding partners that can digest both the international and local Chinese perspectives can be hard and risky.
Under the goal of connecting global cultures to the Chinese youth, Shake to Win has been facilitating China market access for SMEs, cultural organizations, as well as public institutions from all over the world, building commercial and emotional bridges between distinct nations and helping Chinese consumers to reach the most unique places, products, and people. We offer an extensive range of services including localization, social media, online marketing, offline campaigns, e-commerce, and more, leaving you to focus on your business without the need to learn Chinese from your local destination. For more information or business collaboration please contact, partnership@shaketowin.net or try out Shake to Win by clicking the button below.