Why Chinese tourism matters to Latin America's FDI
Understanding the link between FDI & Tourism
Foreign direct investment (FDI) benefits host countries in multiple ways. An organization or firm from another nation may receive investment from one side of that country to develop a long-term relationship. Many empirical studies and reports have long indicated a positive correlation between travel and FDI. So what do the studies indicate?
Based on several studies the number of Chinese visitors visiting Latin America for the 2020 Spring Festival climbed dramatically year over year based on data from pre-Spring Festival ticket bookings, with Brazil and Argentina being the most popular locations. Industry sources said that improved holiday travel is emerging as a new trend as Chinese citizens' economic level and quality of life increase. Regarding tourism, South American countries are not among the popular tourist destinations, but some rely on the income brought by tourism. Tourism brings popularity to the local area, drives revenue, and creates many employment opportunities. A crucial critical link in expanding tourism comes from FDI. Countries with more direct flights to and from their country observe an increased amount of business interest as well as FDI but what is the reason behind this?
Most empirical research demonstrates that FDI and tourism development have a positive association
First, using empirical data from Croatian tourism as an example, findings investigate the causal relationship between the stock of FDI in tourism and the number of international tourists coming to the Republic of Croatia. The study used quarterly time series data from 2000 to 2012, showing a significant upward trend. Furthermore, it is widely acknowledged that the demand for tourism-related products and services such as housing, food, transportation, and entertainment exerts strain on current production levels, particularly in developing countries, which must be increased to meet this need. As a result, FDI flows to these countries to alleviate resource scarcity. Moreover, according to research done in 2007, FDI will primarily invest in global hotel chains in tourism. As a result, growing tourism encourages the flow of foreign direct investment.
Additionally, foreign direct investment aids in developing the tourist industry.
According to Yue Yunxia (2018), the most efficient way to lessen the physical distance between China and Latin America is to build more direct air linkages between the two areas, which may aid in the flow of people and goods and is critical for increasing tourism collaboration. Trade in goods and production capacity cooperation help enhance and sustain China-Latin America economic and commercial relations. There are airlines such as Emirates and Turkish Airlines. Because they are already well established in Latin America, so they give a more accessible and direct route to Asia.
Because firms make large expenditures on R&D and innovation, FDI has the potential to provide more sophisticated services in the tourism industry. These might lower obstacles to foreign direct investment and improve the environment for these projects. For example, a moderately flexible labor market and policies that increase intellectual property protection are critical. As a result, the increased foreign direct investment will boost tourism. Some incentives to attract FDI in tourism include grants or loans to these investors at attractive interest rates, duty exemptions, and tax holidays. Infrastructure projects are supported by government financing, underwriting, and public-private partnerships.
China has worked closely with its Latin American trading partners to provide a robust foundation for control and to facilitate rapidly increasing two-way investment and trade.
China today accounts for 30% and 32% of total trade in economies such as Peru and Chile, respectively. Between 2005 and 2009, Chinese investment in new projects in Latin America climbed from 4% to 6.8% during the next five years, which concluded in 2019. Nations such as Chile and Peru have built free trade agreements and have a range of markets in locations such as China, South Korea, Thailand, and Australia. Colombia, Ecuador, and Costa Rica, among others, are making significant attempts to develop their commercial ties with Asian nations. Ecuador, for example, is working hard to raise the number of free trade agreements it has by ten over the next four years.
As China and Latin America deepen their relationship, Chinese businesses contemplating investing in Latin American countries must be cognizant of the challenges of globalization. According to the Compliance Complexity Index, three of the top 10 nations with the highest compliance complexity are from Latin America: Brazil, Argentina, and Uruguay. Irregular company registration procedures and extensive tax requirements aggravate Brazil's complex business climate. Argentina has become the most challenging country in the Americas because of the government's labyrinthine new filing requirements and policies enacted to simplify corporate governance. Because Uruguay, like the final beneficiaries, is implementing worldwide regulatory standards, the complexity of doing business has skyrocketed. By understanding the intricacies and engaging with local authorities, it is possible to adequately resolve these difficulties and ensure a fair distribution of Chinese investment in Latin America.
Unlock New China for the Post-pandemic era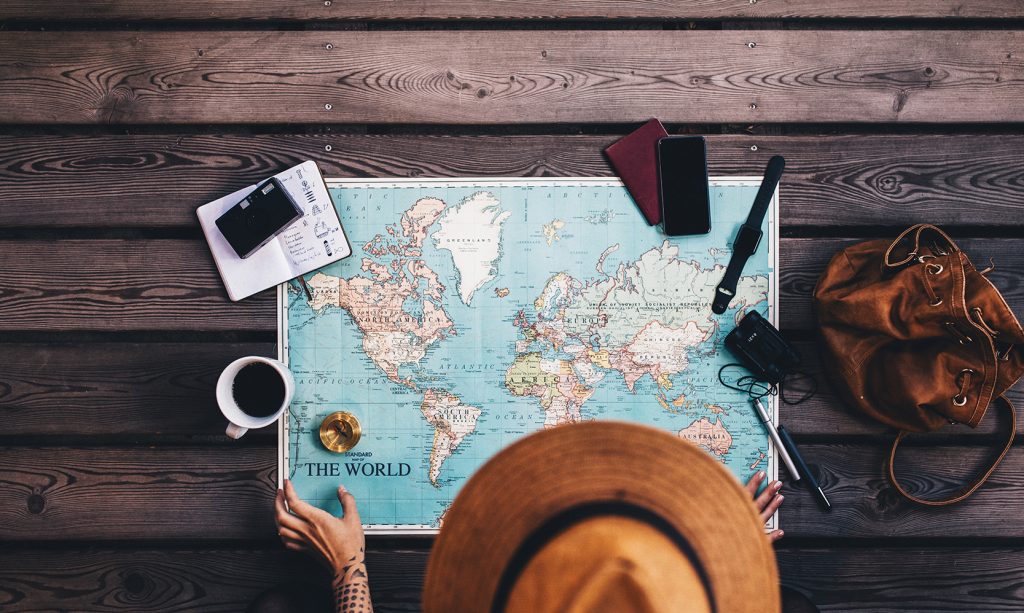 Entering the Chinese market takes time and extensive research as well as a deep understanding of consumer insights, trends, and local behaviors. Engaging in all these activities may be expensive and impossible for small to medium-sized businesses around the world. With the pandemic impact on the market, finding an efficient and cost-effective solution is vital to unlocking the potential of a newly opened Chinese market. However, finding partners that can digest both the international and local Chinese perspectives can be hard and risky.
Under the goal of connecting global cultures to the Chinese youth, Shake to Win has been facilitating China market access for SMEs, cultural organizations, as well as public institutions from all over the world, building commercial and emotional bridges between distinct nations and helping Chinese consumers to reach the most unique places, products, and people. We offer an extensive range of services including localization, social media, online marketing, offline campaigns, e-commerce, and more, leaving you to focus on your business without the need to learn Chinese from your local destination. For more information or business collaboration please contact, partnership@shaketowin.net.