When do Chinese independent travellers travel?
Contemporary China loves to travel abroad—it is a well-established fact backed up by evidence. These international travels are mostly for leisure or, in other words, holidays. For the most part, travellers choose to go nearby, but a share of them also ventures very far. So, we have an idea of what, why, and where. What about when?
The Chinese go on vacation either during public holidays or they take days off work, like anywhere else. Sounds trivial, doesn't it? Well, it is not.
Before we dive further into the topic, it is important to dispel a certain myth or at least clarify an adjective often used to describe independent travellers: they are wealthy, or they are rich kids, in other words. Chinese millennials, who make up 70% of those who choose independent travel according to a survey conducted by consulting firm Resonance, are indeed wealthy compared to previous generations and to populations of the same age in other countries. But since the concept of being wealthy is more relative than absolute, it doesn't necessarily mean these "rich kids" do not work, were born privileged, or rely solely on their parents' money. Chinese millennials make up one-third of the country's population and around 70% of them hold 'white collar' jobs. According to the Resonance report, the majority of independent travellers makes between 200'000 RMB and 500'000 RMB per year (25'000 and 65'000 Euros, approximately) and live in big cities, like Shanghai or Beijing, where the cost of living is high and even comparatively higher than cities like Madrid.
So, public holidays and paid vacation are a factor in the independent traveller's decision of the best time to travel. But like with most things in China, festivities, public holidays, and vacation rules are different than elsewhere and understanding the Chinese free time landscape can make a difference in effectively attracting Chinese visitors, just like understanding seasons can help with a harvest. And tourism is all about seasons, too.
China is notorious for its annual flood of people in train stations and airports during Chinese New Year—the biggest human migration on planet Earth—and during the National Holiday, China's "golden week." Many thus assume international travel will occur during those two longer public holidays, but things aren't as straightforward as they seem, especially where independent travellers are concerned.
To get a clearer picture of the situation, let's take a look at two major factors that play a role on the when of the question: the Chinese public holidays system and working culture in China.
Public holidays in China: a complicated system
Holidays in China are a complex affair and it begins with calendars. The Gregorian calendar was adopted only in 1912, but it did not completely replace the Lunar calendar, the country's official and only calendar for millennia. China actually follows a dual system: the Gregorian calendar for dating official anniversaries and modern-day observances, and the Lunar calendar for traditional celebrations. This is why some holidays always fall on the same calendar date and others change every year.
To further complicate matters, China has a pretty unique system of "compensating" for public holidays which ensures the same number of working days each year, regardless of when holidays land. If a holiday falls on a weekend, then off days are added to create a longer holiday. However, those added days are later compensated by working Saturdays or Sundays. Beginning in 1949, China went from 4 holidays and a total of 7 days off, to 10 days in 1999, to the current 7 holidays and a total of 11 days off since 2008.
The 7 current public holidays are New Year's Day, Chinese New Year, Tomb-Sweeping Day, Labour Day, Dragon Boat Festival, Mid-Autumn Festival, and the National Day holiday. No, Christian holidays such as Christmas and Easter are neither official nor significant celebrations in China, although they do adore Christmas decorations and Christmas sales (as for Easter, most people have never heard of it or have no idea of what it is about).
Among the changing holidays, the most significant is Chinese New Year, also referred to as Lunar New Year or Spring Festival. It usually falls between late January to mid-February, and although traditional festivities last two weeks, the official public holiday is of 3 days but thanks to the "compensation" system, it actually lasts 7. Also, the name can be misleading: it does mark the start of the new year, but it is much more similar to Christmas because it is China's most important family celebration. This entails that the biggest migration on Earth involves domestic travel for the most part, as people return to their hometowns to reunite with their families.
Wealthier China does travel abroad during family time, though. According to Forward Keys, outbound travel was up 11% over the Chinese New Year period in 2018, with close to 7 million trips abroad. They stay close by, however, as more than three quarters picked Thailand, Japan, and Taiwan.
The other longest official holiday period in China is the National Day holiday in October, also referred to as the Golden Week. This one celebrates the founding of the People's Republic of China on October 1, 1949, but unlike Chinese New Year it has a fixed date, always starting on October 1 and ending on October 7 each year.
Despite also lasting 7 days, it is around this holiday that people travel further away and go to less popular destinations, such as Africa and Latin America. This is because it often overlaps with another public holiday, the Mid-Autumn Festival, which is usually observed around the end of September. This was the case last year, explaining the also nearly 7 million Chinese who travelled overseas during this time.
Aside from the week-long Chinese New Year and National Day holidays, the other five public holidays last much shorter. Officially, New Year's Day (January 1), Tomb-Sweeping Festival (early April), Dragon Boat Festival (late May or early June), Labour Day (May 1), and Mid-Autumn festival (late September) are one-day off each, but again because of China's unique system, they often consist of periods of 2-4 days off in a row.
This year, Labour Day spiked a surge in searches and reservations after the government suddenly announced that the holiday was extended to 4 days instead of one. Within an hour after the announcement, trip searches and bookings surged about 50% on Ctrip's mobile app, the country's biggest online travel agency. As of the week leading up to May 1, air tickets and high-speed railway tickets on multiple routes were sold out. Furthermore, many economy class tickets for flights departing from big cities like Beijing and Shanghai headed to Tokyo or Dubai had been sold out, according to data from Chinese travel platform Qunar. Public holidays are announced about three weeks before the start of the year, but this year other factors might have influenced the change regarding Labour Day.
Corporate culture and legislation: work hard, work harder
Considering public holidays alone, the 11-days-off-China situation doesn't look so bad when compared to 9 days in Germany, Ireland, and Switzerland, or 8 days in the UK and the Netherlands, or yet the meagre 7 days in Mexico. First, those countries do not "compensate" their holidays with working weekends but apart from that, there is not a lot of play time in China.
Unlike most Western countries, where paid vacation may range on average between 2 weeks to even 5 or 6, the Chinese Labor Law ensures 5 days of annual leave for those working less than 10 years for any employer and up to 15 days for those with more than 20 years of service. In practice, companies can decide to give their employees longer vacation periods, but most Chinese employers either increase the number of days very little or not at all. With little vacation, public holidays become the norm for travel time and when one wishes to travel for longer periods or go far, they try to combine their paid vacation with public holidays.  
The limited number of paid vacation days and how it relates to seniority on the job can thus provide a hint as to why 63% of those who travel to Europe, for example, stay between 8-13 days, as opposed to 23% staying between 5-7 days (despite the distance) and only 13% stay longer than 13 days, according to a McKinsey report.
Short public holiday periods and few days off are, in fact, part of a larger issue. China went from an impoverished and isolated country that could only rely on its large (and cheap) workforce to a rich developed nation in a space of a few decades, while it took centuries for other parts of the world to get to where they are now. But corporate culture, on the other hand, has not evolved very much since—one could even argue that it is quite the contrary, as the recently resurfaced 996 debate shows. Although the debate around the 9am to 9pm/6-days week model refers to tech companies, working overtime and being expected to do so is quite widespread in the country, regardless of industry.
Millennials, dissatisfied with long working hours, switch jobs very frequently, and many explore other ways of working, such as freelancing. More educated, born in a China open to the world, and as only children empowered by the safety net of their parents, Chinese millennials want meaningful work and more free time.
Summertime and the living is easier
While many choose to combine their paid vacation with public holidays and although there is no public holiday in the summer, the months of July and August are as popular as Chinese New Year and the National Day holiday for overseas travel.  According to data from ForwardKeys and COTRI, travel reservations in summer 2018 were 13.5% higher than in 2017.
It is no wonder whenever they get a chance to spend the money they bitterly earn, they choose to do so on getting away to somewhere beautiful and warm. According to the Resonance survey report, again 70% of respondents said their main reason to travel is "to recharge," leaving behind their stressful urban lives back home for a little time. And when choosing a destination, 85% of respondents cited the natural environment or scenery, and 84% cited warm weather.
How Shake to Win can help you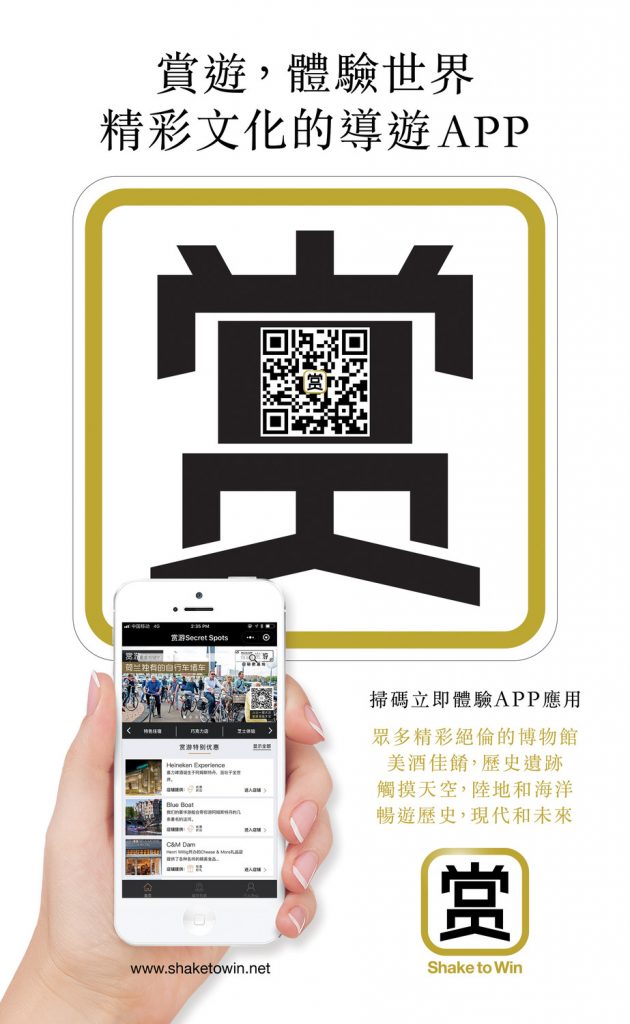 Shake to Win connects Chinese independent travellers with authentic places and cultural experiences around the world. Because our users care about culture and so do we, Shake to Win offers local businesses who represent the local way of life an easy, hassle-free way to reach Chinese independent travellers.
We want our users to have the best, most authentic experience during their travels. We also want local places and businesses we love to be able to attract Chinese visitors who respect the local culture. Our app contains listings of experiences, businesses and cultural institutions selected by our team with both our users' preferences and customer needs in mind.
The Shake to Win app also provides businesses with the possibility of offering our Chinese users incentives with only a few clicks. This is a thoughtful, culturally sensitive way to let travellers know long before they arrive at your doorstep that they are welcome at your shop and will be well received.
Joining Shake to Win is really easy. No need to know Mandarin, set up Chinese social media accounts, or even leave your office. Get a free listing on our app and let a new China get to know you.