Trend Alert: is China Douyin (Chinese Tiktok) going to be the significant playground for branding?
In recent months, there have been many adjustments in the field of video marketing and live-streaming. The competition has entered the next stage from our perspective, and all the platforms want to make a bold determination to optimize the content ecology while maintaining the user experience, how to get started to understand what's going on and keep up your knowledge about China? Follow our B2B blog weekly or subscribe our Newsletter to keep up with the trend.
"The competition of streaming is not just about the effect. It's going back to branding and marketing. Take DouYin (China TikTok) as an example, their next strategy is not just about sales, but more about branding."

China Advertising (ad-cn.net)
Here, we are going to take a look at what changes DouYin (TikTok China) has made, and brands need to know to create a fantastic campaign here.
Visual Magnification
There is a three-second rule for video marketing on DouYin, which is to attract users within the first three seconds. Only in this way, the brand can maximize the support from the platform. DouYin allows brands who specialize in unique design, especially for those who are looking for a niche market, so if you are niche brand, you can grab this opportunity and if you don't know Chinese, it doesn't matter, Shake to Win provide related service to help you to tap into this golden opportunity, welcome to contact us for more details… The more special of the category, the more vertical. The more prominent the difference is, the higher effect they deliver. 
Combination of Brand Volume and Effective Sales
The second changes DouYin has made is shortening customer's purchasing journey. Their shopping cart function supports external links and forms a complete link that can be pulled out after recommendation, which helps the brand rapidly achieve effective sales, yes right now apart from Alibaba, Tencent and little red book, doujin had entered the digital commerce battlefield. Many brands already tap into this platform, you can sell your stuff there with live-streaming or great video selling content, the Chinese consumers had been demanding about the delivery time, so brands also need to take care of that even if you can sell fast, remember to deliver quickly too.
More Activation on UGC
What's more interesting about DouYin is how they play UGC in a new entertaining way so that the sales don't just rely on KOLs. Their gaming rules is to apply a set of scripts and templates for every account to take part in, we call it "DouYin Challenges 抖音挑战赛". Users can see who does the best before following the account. This interactive way gives the brand a social character, and you can create any challenge there with the hashtag if your topic is interesting enough, you can get high traffic. The brand needs to be creative in making fun and playful templates, which can motivate the user to try and share their videos.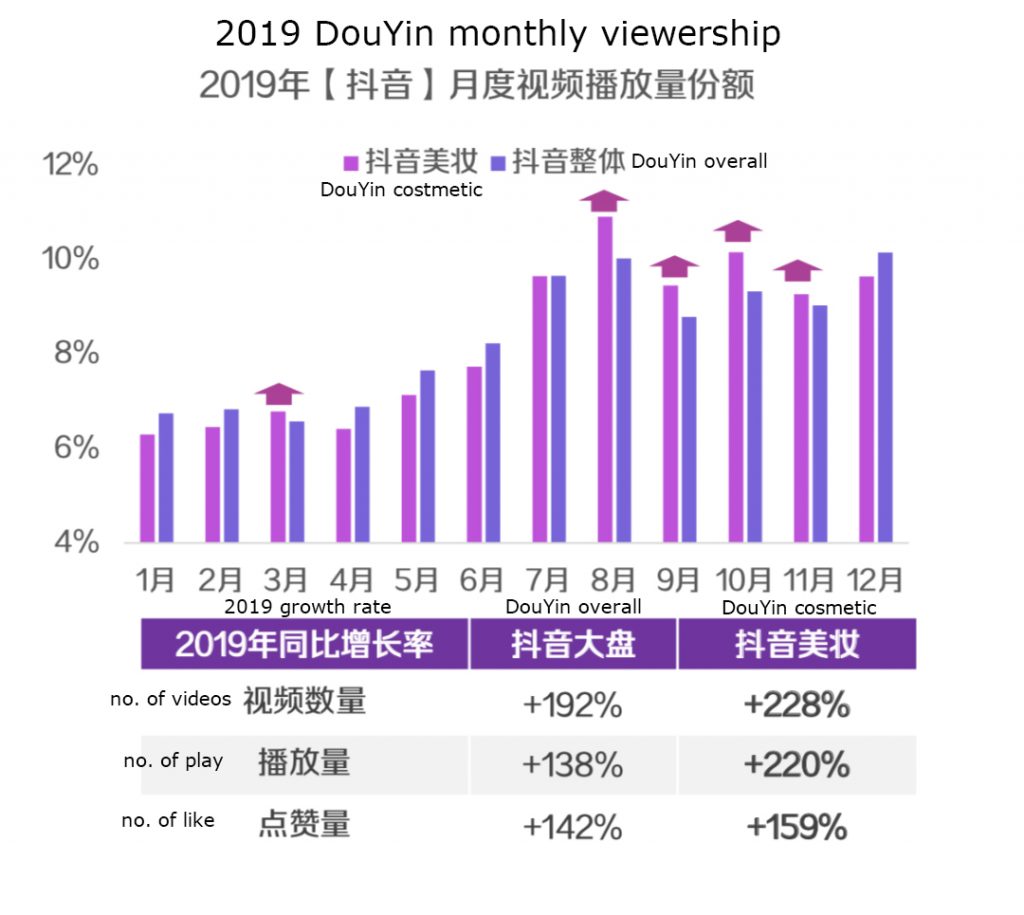 What are the next steps for DouYin?
Bringing harmony between brand volume and effective sales. Now that DouYin's ecosystem has developed to a stage where there are more players, and their information gap is not so big. A most effective of marketing logic is crucial. DouYin's marketing logic is to form a brand recommendation paradise. The way DouYin users receive information has switched from a passive content push to proactive searching. DouYin is no longer just a fun and entertaining social platform, it is also the channel where users can look for information. It gradually has become a practical tool.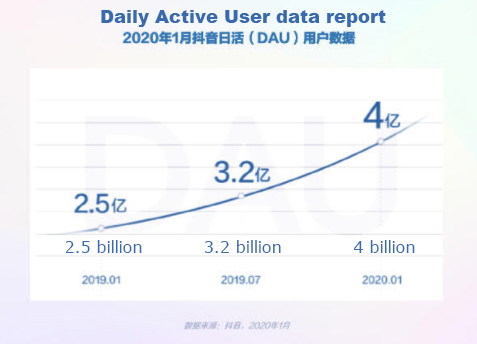 Firstly, DouYin encourages brands to establish their "Brand Owned Social Community".
Let the users see the brand as much as possible, in which way help the brand to create a community gathering their targeted audience.
Secondly, DouYin let brand to develop their popular product, through the forces of DouYin talents.
On the one hand, DouYin is strengthening their professionalism. On the other hand, through a series of measurements, they make their ecosystem more diverse, involving all levels of social user.All in all, the rest of 2020 for DouYin is going to be more competitive. However, it is more than a branding platform  than just for selling product.
Ready for entering the China market?
China is a market full of opportunities and potential. The young consumers are looking forward to getting to know your brand. With our expertise, we hope to help more tourism and trade partners to innovate and fully leverage the virtual digital landscape to unleash the potential and make great business results and marketing impact. Are you interested in joining us?
Make your brands visible and remarkable in the China market during this particular timing. Interested in participating by subscribing to our ACCESS/ CONNECT/ TAKE packages or any marketing promotion service? Please send an email to partnership@shaketowin.net, and we will reach out to you within 24 hours (yup, that's our efficiency). We look forward to creating value for your business soon!