Mexico's Magical Town San Sebastián del Oeste officially launches in Shake to Win
The Magical Town San Sebastián del Oeste has a rich diversity of natural and cultural beauty that maintains its essence thanks to its tourism offerings. Shake to Win successfully carries out the official launch of the San Sebastián del Oeste Magical Town, with the aim of bringing this Magical Town closer to the Chinese market, achieving a total of 24 spots affiliated with the platform.
The management for the linkage was possible thanks to the Regional Director (Mexico & LATAM), Rafael Vega Valtierra, and also to the great efforts of Karla Ibáñez Zarate, from the cultural program.
To give some more background to this Town, during the colonial times in Mexico, San Sebastián del Oeste was an important mining locality of more than 20 thousand inhabitants. However in the 19th century, due to the closure of the silver and gold mines, most of its population left for other routes. In fact, only about 700 people lived there since the mass migration.
San Sebastián del Oeste joined the Magic Towns program in 2011, which are towns that have symbolic attributes, legends, history, transcendent events, daily life, and socio-cultural manifestations, which today, represent a great opportunity for gaining a touristic advantage. San Sebastián del Oeste is one of the most famous destinations in the city of Jalisco and is located on the shores of the Sierra Madre Occidental, 60 kilometers from Puerto Vallarta. It is characterized as a vibrant town where you can find large houses and former farms, as well as beautiful paths full of vegetation that lead to amazing natural viewpoints and places of rest, learning, or entertainment.
Among the main spots of San Sebastián del Oeste that are in Shake to Win, we can find: the Main Square, with the traditional kiosk in its center; the Project Nebulosa, Villa Nogal, Comedor La Lupita and La Calandria, that represent the gastronomic wealth; the Prismas Basálticos, located in the cave "La Escondida"; the Puente Curvo, located just two blocks from the Main Square– It is inevitable to be tempted to take at least one photo there; Moto Tours Oeste, where you can rent a motorcycle and take a tour; Casa Museo Doña Conchita, this museum displays old documents and items owned by her family during the mining epoch prior to the Mexican Revolution. Also Rincón San Buenaventura, Los Arcos de Sol, Hacienda Matel, Malibrí Turismo, Casa Mexicana, Sierra Mágica Jelwelry, Art & Candy, and others.
Today it is possible to visit the mines, as well as the churches and handicraft shops where you will find wood carvings, saddlery, and textiles.
In San Sebastián del Oeste, everything is in harmony, due to its beautiful natural landscapes that can be appreciated, being a mountainous town, outdoor activities become a key part of its tourism experience.
On the other hand, being part of Shake to Win and providing information from the platform, implies a greater income for the inhabitants of these towns, whose main source of subsistence comes mostly from tourism. Without the help of Shake to Win, it would be much more difficult and expensive to make the Chinese aware of such places.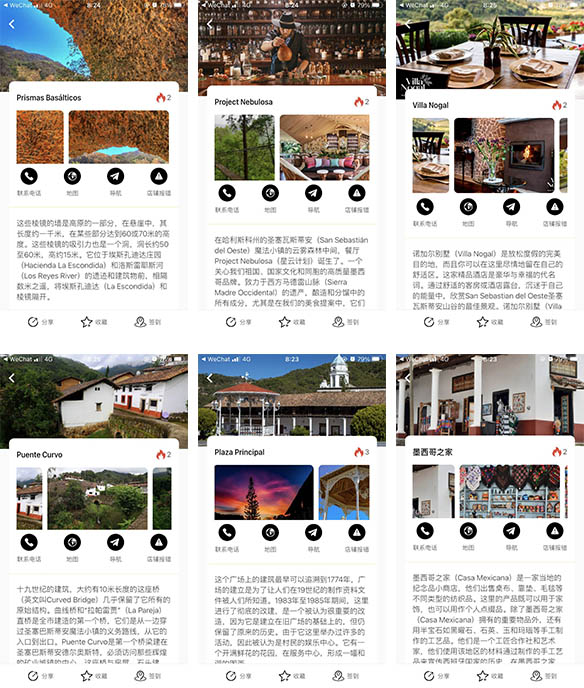 The Municipal Director of Tourism, Cesar Emanuel Corona, says with great enthusiasm that being part of Shake to Win brings with it a wide range of opportunities with the millennial Chinese market.
"STW will allow the dissemination of the elements and characteristics so typical of our destination, as well as the promotion of the tourist, cultural, natural, and gastronomic offer. And, in this way, position San Sebastián del Oeste in the Asian market for the creation of connections with future visitors ".

Municipal Director of Tourism, Cesar Emanuel Corona