Shake to Win Regional Director gives a national presentation at the AMTAVE association in Mexico
On December 15, the Regional Director (Mexico & LATAM) of Shake to Win, Rafael Vega Valtierra, had the honour of presenting the topic "Chinese Millennials: An opportunity for Adventure Tourism and Ecotourism". For this online session, he received recognition for his outstanding participation as a speaker issued by AMTAVE and garnered the interest of many potential collaborators.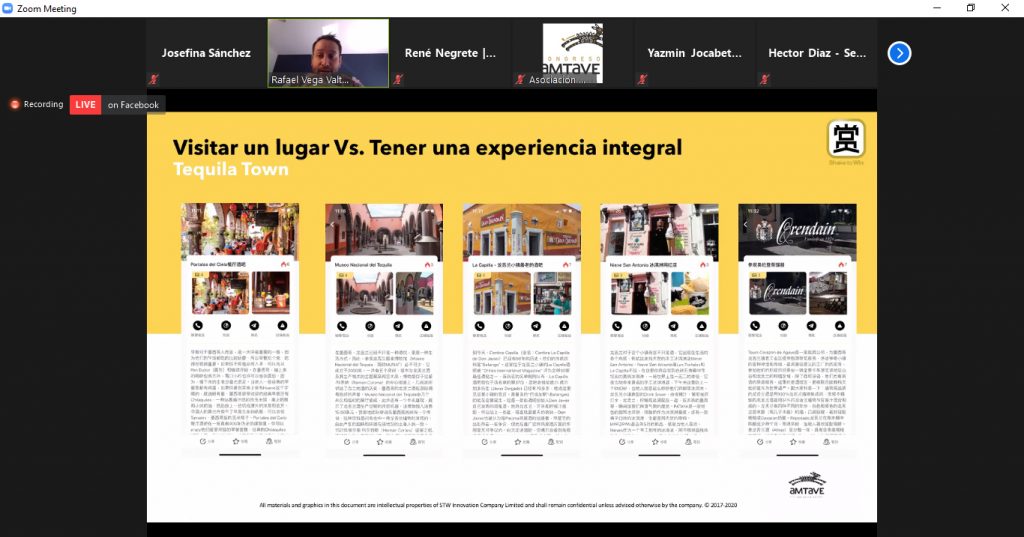 The session was organized by the National President, René Jaime Negrete Robles and the Manager Sinthia Alcántara Torres of the Mexican Association of Adventure Tourism and Ecotourism (AMTAVE), a Civil Association that groups together the main companies dedicated to operating and promoting Adventure Tourism and Ecotourism in Mexico. Its goal is to consolidate, represent, strengthen, and promote said companies, contributing to the conservation of Mexico's natural and cultural heritage while also integrating the local community development in these areas. Currently, more than 120 members in Mexico are affiliated.
"Mexico is a wonderful nation, it has a tourist potential that impresses anyone due to its high value in its resources and natural beauties, among other attractions, as well as its offering in nature tourism, which has everything to be considered a world power destination in this segment. On the other hand, it has tourism service providers specialized in ecotourism, adventure tourism and rural tourism. We have everything to serve and attract new international markets, including Chinese tourism in Mexico, which represents a great opportunity for the development of companies in this area, since they can meet expectations and adapt to service conditions… prioritizing safety and the quality of experiences."

National president of AMTAVE, René Jaime Negrete Robles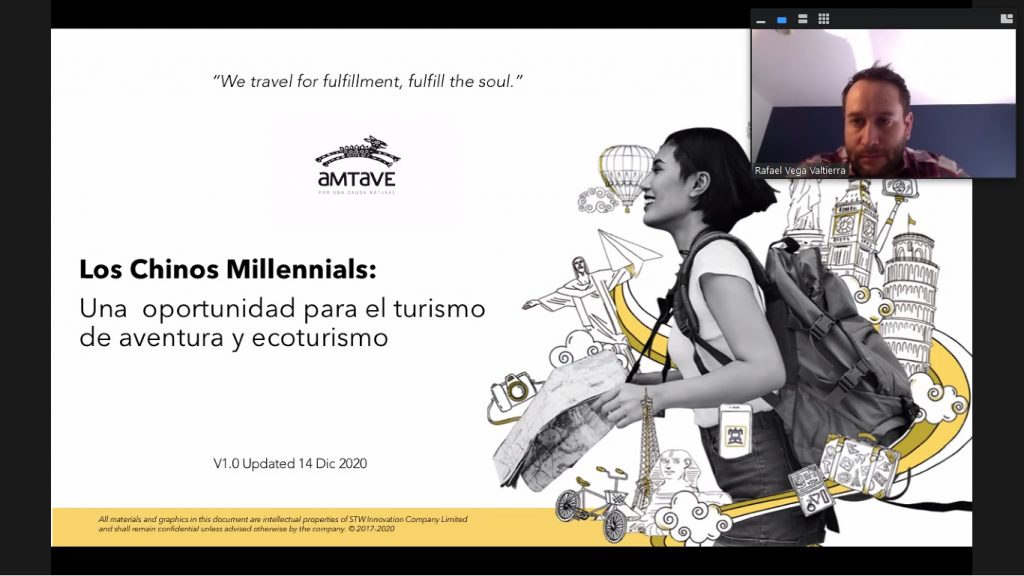 China's market size which holds a high level of spending and consumption has  without a doubt, a higher potential in the field of outbound tourism. For Mexico, Chinese tourism is a relatively new market that is constantly growing since in recent years, the search and purchase of Mexico as a destination on Chinese websites has increased, a factor that is very important because the Chinese prefer to consult information through digital channels which is a distinction from the rest of the world.
China is a top performer in the use of digital tools and is the world leader in online payments.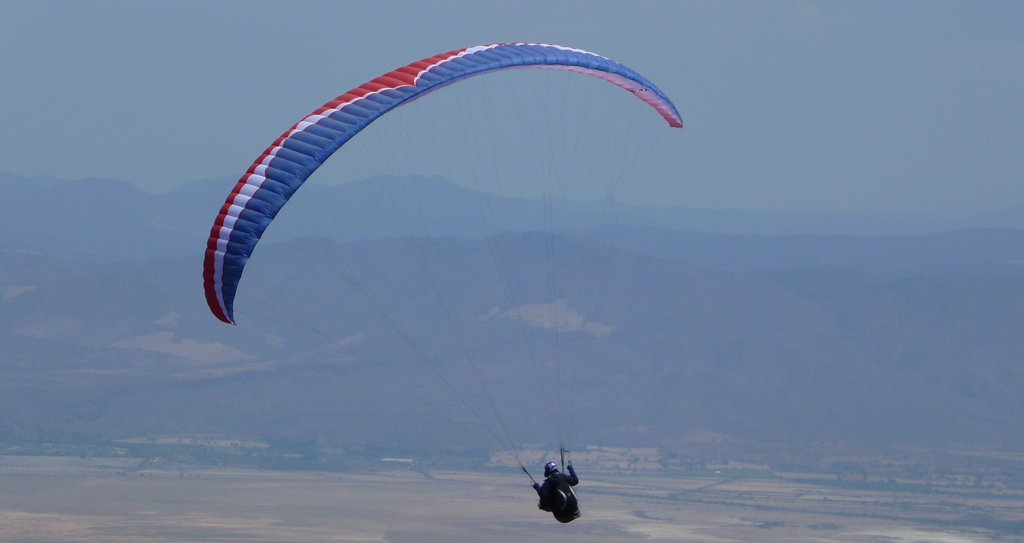 On the other hand, China's level of spending on adventure and ecotourism represents 0.64% of total spending on international tourism, with more than 23 million adventure and ecotourism trips. More than 80% of adventure tourism and ecotourism are represented by Chinese millennials between 26 and 39 years old. Their activities include: contact with nature, camping, and backpacking experiences.
"To receive clients in the future, it is necessary to connect with them in the present"

Regional Director (Mexico & LATAM), Rafael Vega Valtierra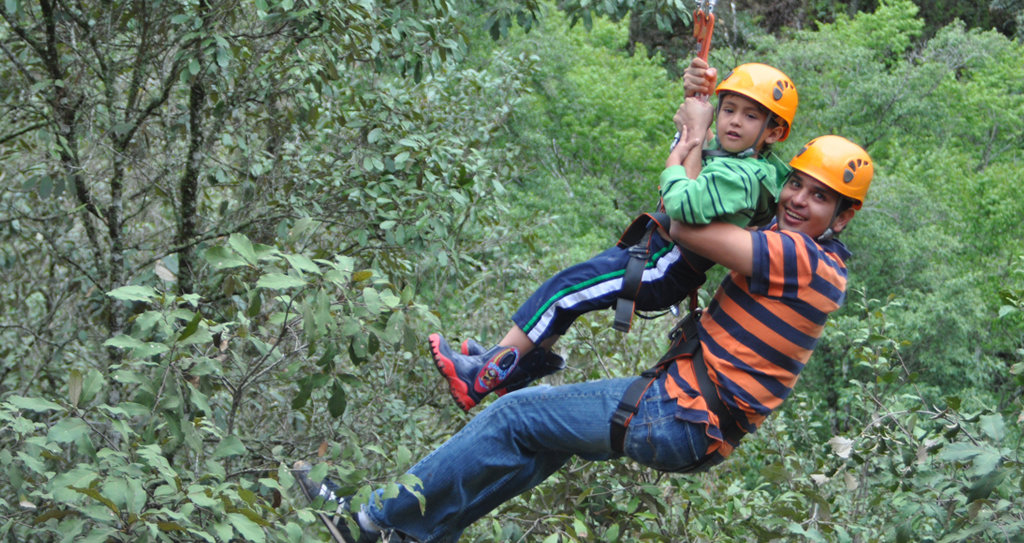 With this phrase, Shake to Win plays a very important role in forming connections with millennial Chinese tourists in places dedicated to adventure tourism and ecotourism in Mexico and the world. He also further explained the experience of the Chinese user in viewing tourism destinations on the Shake to Win platform.
Shake to Win, being a company that is aimed at Chinese Millennial tourism, piqued interest from the national president, manager and the 30 attendees opening up opportunities in being able to position Mexico in Adventure Tourism and Ecotourism. Even the members of the association and tour operators did not doubt the possibility of generating additional meetings to be part of Shake to Win.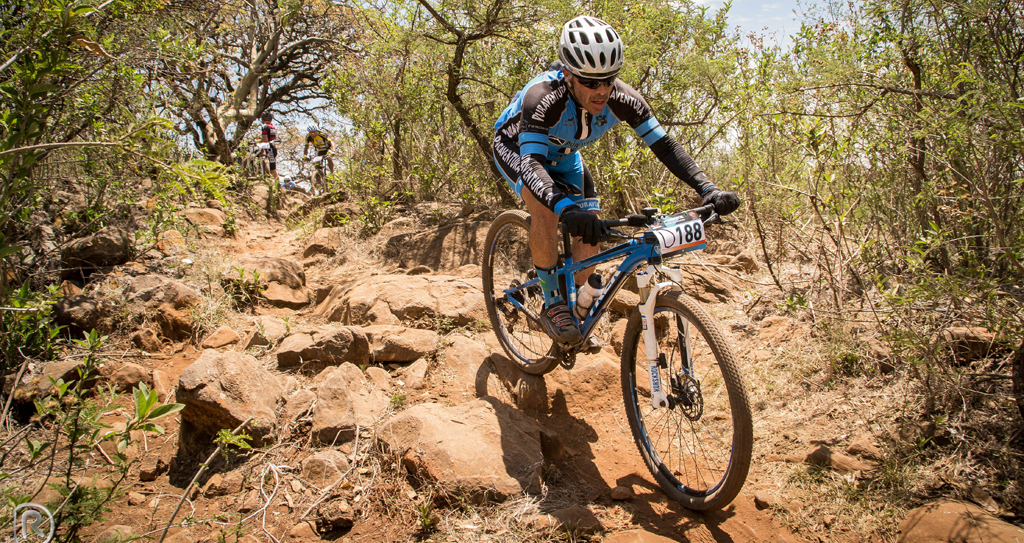 Given the great positive response from the entire association, the Regional Director (Mexico & LATAM) of Shake to Win, Rafel Vega Valtierra, and the National President of AMTAVE, René Jaime Negrete Robles, are set to hold a workshop on January 15 2021, where they will talk in detail about forming a long-term alliance between Shake to Win and AMTAVE.
If you are interested in working with us or have any enquiries please reach out to us at partnership@shaketowin.net.