Shake to Win launches workshop with Mexican Association of Adventure Tourism and Ecotourism
On January 19th, the AMTAVE-Shake to Win collaborative workshop was held by our Regional Director (Mexico & LATAM), Rafael Vega Valtierra. This workshop is aimed at emphasizing the value of the Chinese tourism market through Shake to Win for AMTAVE member partners and it was made possible through the great support of the National President, René Jaime Negrete Robles, the Manager Sinthia Alcántara Torres and the Treasurer Luis Arturo Gutiérrez Valdovinos of the Mexican Association of Adventure Tourism and Ecotourism (AMTAVE).
During the workshop, Regional Director (Mexico & LATAM), Rafael Vega Valtierra highlighted the importance that China has for inbound tourism in Mexico that is focused on ecotourism and adventure tourism, noting the fact that since 2018, China became the largest exporter of tourists worldwide. While travel tourism may have ceased due to the current COVID-19 pandemic, many millennial Chinese are eagerly awaiting for borders to reopen for travel, searching for content on places they would like to eventually visit.
Shake to Win focuses on Millennial Chinese tourists who travel independently. The Shake to Win user has a strong interest in heritage preservation and seeks out authentic experiences in relation to ecotourism. Their digital dependency and desire to share such experiences through Chinese social becomes a vital component for content and communication in advertising. Another great advantage they bring is their outstanding level of spending: Chinese Millennials spend twice as much as Americans and three times as much as Germans, making Shake to Win a great potential business enabler that can help to provide a significant economic benefit for tourism in Mexico.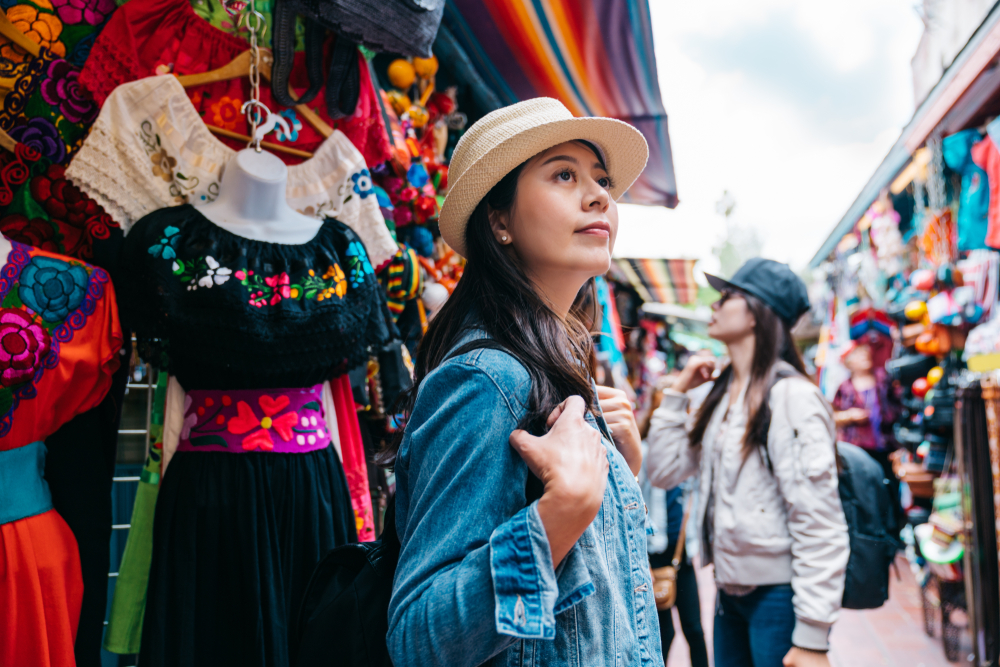 But how does Shake to Win function? Rafael explains: The Chinese user can obtain the Shake to Win mini-app through WeChat or download the platform in the App Store or Google Play (China). Abroad, the traveler can scan the QR code found on the Shake to Win Sticker (which has the character Shang (赏), meaning "appreciation" or "to win") which is visible in the shops of our partners. Furthermore, the user can view the content by country, and by geolocation, building a closer understanding of that destination.
Using Shake to Win, businesses can take their first steps into Chinese user's minds through one of three available packages:
Access Package– the business has a listing on the platform, with the information of the experiences it offers, as well as the incentives such as discounts or welcome gifts that users can receive.
Connect Package– involves advertising campaigns on Chinese social media. Our CEO and founder of Shake to Win, Emily Cheung is also a co-founder of CREATEC, a marketing company that has already worked on campaigns with big brands such as Levi's, GNC, Crocs, Walmart, etc.
One success case was the "Travel from Home Amsterdam" campaign, in which Shake to Win brought 3 million virtual Chinese visitors to Amsterdam in just 7 days in the month of April 2020.
Take Package– travelers can make reservations and payments through WeChat and Alipay, the most common digital payment methods in China.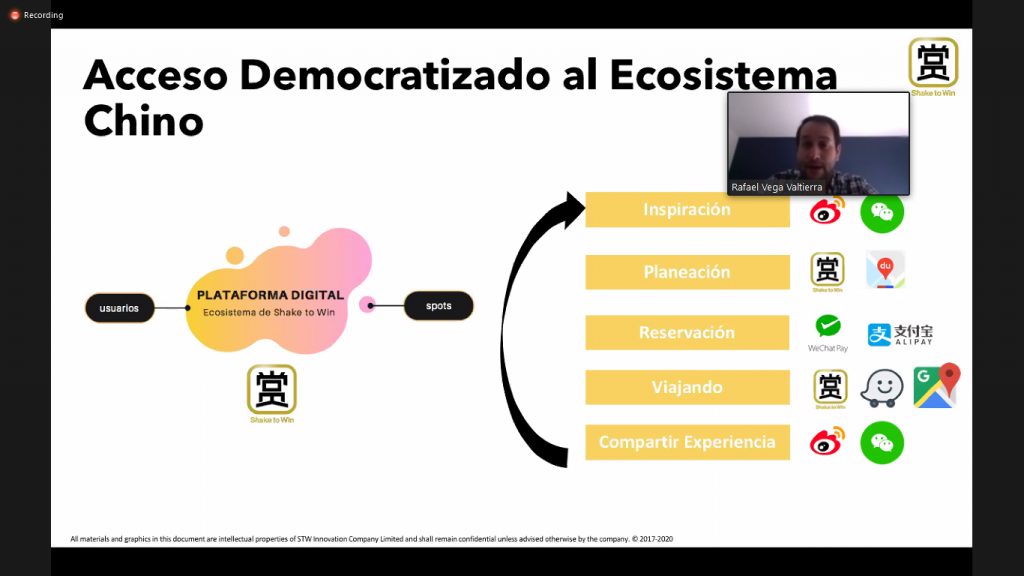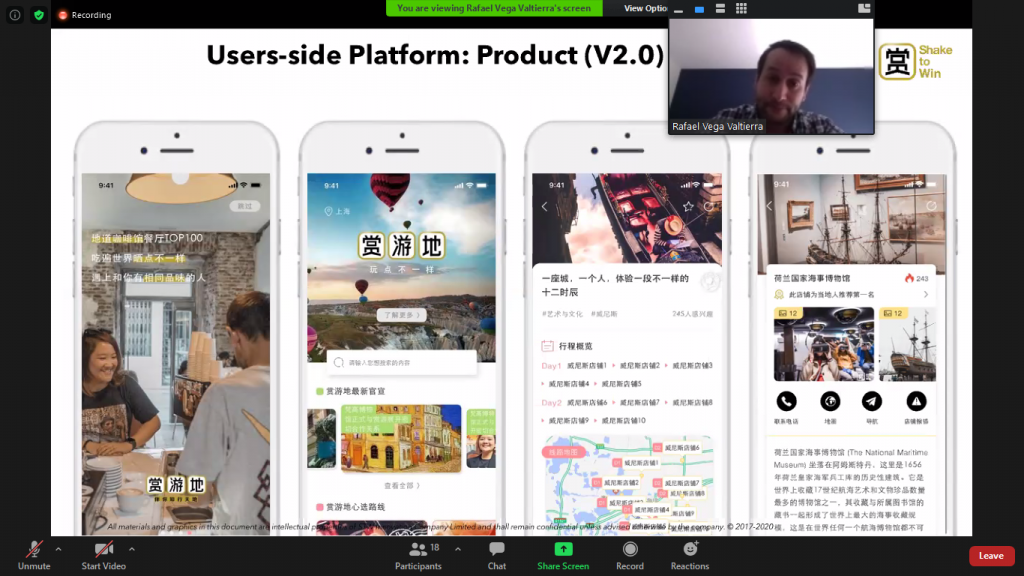 Shake to Win already caters to more than 3,000 global partners and businesses, with more than 4,000 spots including monuments, museums, art galleries, unique experiences, and more.
By working together, AMTAVE, its partners, and Shake to Win are determined in creating a greater impact on social media and opening up greater mutual benefits. For any further business collaboration or inquiries please feel free to email us at partnership@shaketowin.net
"At this time it is important to be present in the inspiration process of the Chinese user, for this the presence on the platform and on social media is essential to be in the mind of the traveler."

Rafael Vega Valtierra, Regional Director (Mexico & LATAM) of Shake to Win