How Shake to Win is building brand exposure by tapping into one of Shanghai's biggest creative market, Common Rare
From April 16th to April 18th, Shake to Win participated in the second Common Gathering Creative Market held in Shanghai. Around 200 independent designer brands and lifestyle brands gathered together for the Common Gathering, one of Shanghai's hottest creative markets. Held in Fanji, the offline event brought about a waiting line that spanned a wait of over two hours where participants gathered to experiences the ripe blooming of spring, creativity, culture, and lifestyle.
Housed at Booth No. 182, Shake to Win aimed to manifest the creative and cultural atmosphere driven by travel and sightseeing with curated goods from the Shake to Win Select e-commerce store. Goods on display included cultural goods and memorabilia that one would find through their travels as well as a variety of independent designer goods wanting to increase their presence in China both in the e-commerce and offline retail realms. Here's a look at the event below:
The art derivatives of the renowned Italian artist Salvo Pastorello paired with the carefully coordinated attire and prints by the Shake to Win brought visitors of the booth and onlookers the feels of southern Sicily, Italy back into China. As a brand that encourages all Chinese youth to see the world, Salvo Pastorello's exclusive collaboration debut awakens the feeling that travel had never stopped. Shake to Win often works with the likes of artists to crossover and create something that is not present within the Chinese ecosystem. This time our crossover artist was Salvo Pastorello. As a participant in the Italian Biennale, Salvo is from Sicily, Italy, and has been spending much of his life living in between Italy and Shanghai all year round. Experiencing life through travel is a major part of his life. From his collection of curated collaborative works with Shake to Win, we selected the "Cycling" series of mugs that carry the painter's childhood memories, the "People Coming and Going" series of aromatherapy burners, and the "Memory Fragment" canvas bag series that recorded the details of his life living in Italy and China for many years. The bright colors and strong Sicilian style of the products caught the attention of countless art enthusiasts who went to the booth.
If you want to know more about this artist's story, click here.
Alongside Salvo's Sicilian art derivatives was the lucky draw where visitors to the booth would enthusiastically scan the QR code to follow our WeChat official account to participate in the draw. Hands that reached into the canvas bag to fumble for the lucky ball, eagerly trying to predict their hand right before the moment of the draw. Special keychains were also available with some featuring elements of Salvo's original limited-edition paintings as well as playful Van Gogh graphics with the words, "Crazy is better than hair loss", a quote that struck a chord with many of our younger visitors. Surprises are often hidden inadvertently. Customers who wanted to bring these keychains had the surprise of winning the canvas bag, the grand prize.
In addition to the original products in collaboration with the Italian artist Salvo, the booth had more to offer. Apart from cross-border collaboration products with artists, Shake to Win has also settled on more than a dozen independent designer brands and eco-friendly brands on the platform. FAITH& FEARLESS is our long-lasting friend, and this time Shake to Win brought their products to the market. These vibrant independent designer brand goods by FAITH& FEARLESS became one of the most eye-catching products for passers-by. The vivid color perfectly matched the atmosphere of spring, together with the holder forming a unique and beautiful scenery.
The trendy fashion brand FAITH&FEARLESS's brightly colored trendy design has attracted the attention of many trendy men and women bringing about good on-site word-of-mouth. They entered the booth to select goods and tried the bags expressing great interest and support for Shake to Win.
Enjoy the online shopping mall carefully curated for you
Our favorite independent designer & eco-friendly brands
Bring culture and art to the young generation
Shake to Win Select is an online collection of art, culture, designer, and eco-friendly brands. Since its opening in November 2020, it has been committed to promoting art, culture, the independent designer spirit, and sustainable lifestyle. There are many brands related to environmental protection, art derivatives, and fashion on available on the platform. Many fans and customers at the scene expressed great interest and hope that everyone will continue to support Shake to Win and its respective cooperative brands. At present, there are more than 10 self-operated and collaborative online brands available on Shake to Win, and more than 150 SKUs of the best selected products are promoted and sold.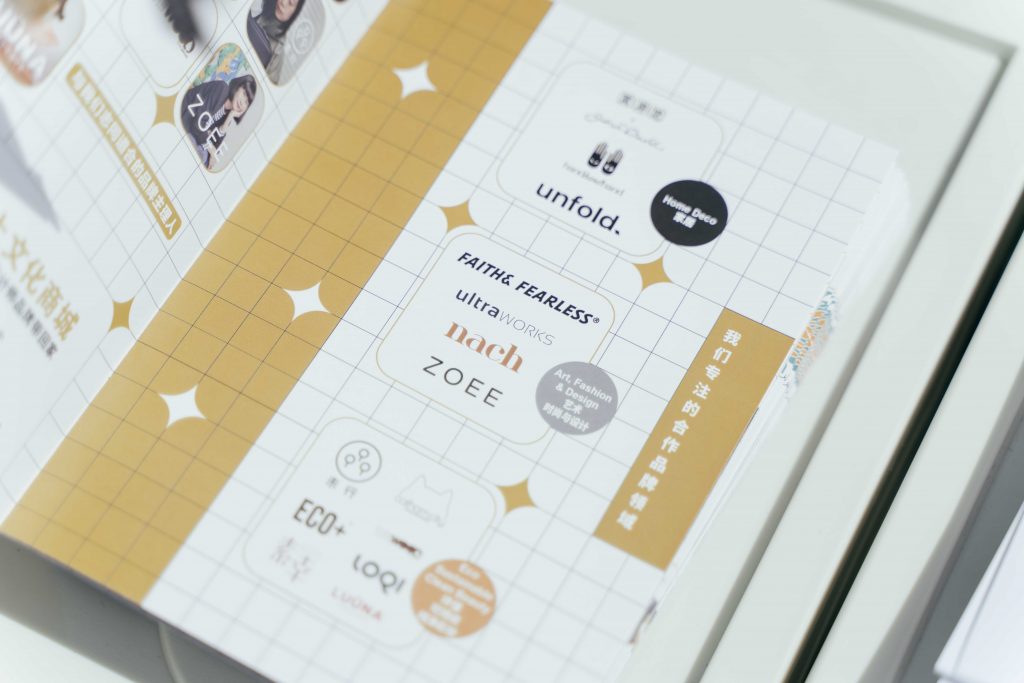 If you missed out on the creative market at Fanji, you can also grasp the opportunity to break into the Chinese market from wherever you are. As we work to link the world with China to bring the local offerings of all the magnificent destinations worldwide, we hope to be able to amplify the exposure of more brands through our WeChat e-commerce store in the near future. Please feel free to reach out to us at parntership@shaketowin.net for any inquiries or business collaboration.