Founder Emily Cheung exclusive interview from China Youth of Tomorrow
In April 2022, the China Youth of Tomorrow invited STW Innovation Founder & CEO, Emily Cheung for an exclusive interview that provides insights on business, entrepreneurship, culture, and sustainable development solutions. Here is the full translated article below:
(To read the original Chinese interview, please click here)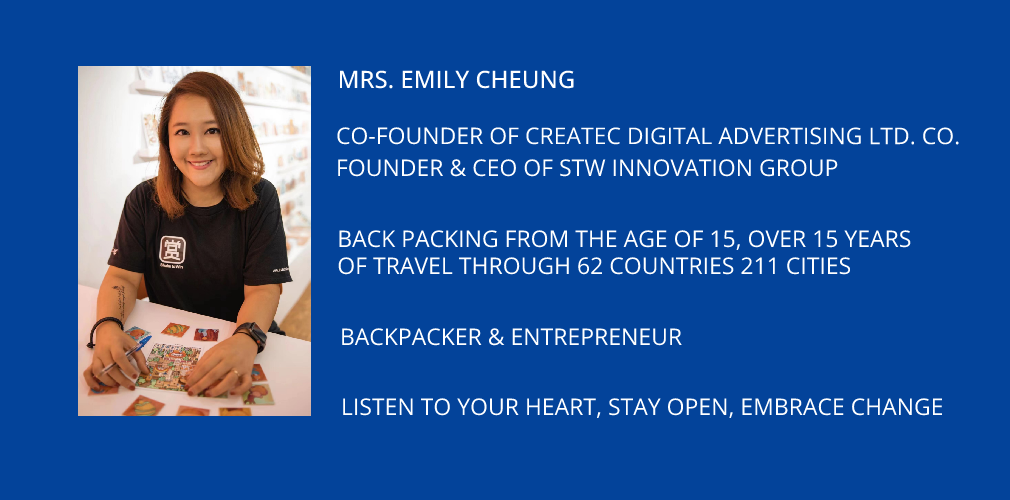 In March 2022, Shanghai and Hangzhou were shrouded in the haze of the epidemic we had no choice but to cancel our in-person meeting. However, after several twists and turns, we were finally successful in meeting her online.
On her latest developments, Emily teased that the STW team will link about 100 entrepreneurs/brand owners, people, students, foreigners, and all those who are interested in promoting Dunhuang city's culture within the next 2 years to go there to learn more about its culture and history.
On why Dunhuang was chosen, Emily said, "Dunhuang has a vast selection of dazzling art treasures and a brilliant civilization that spans more than 1400 years of history which we get to experience in this era. What's important here is how we share the inheritance of this culture and the gravity of history with more people to carry forward and promote the culture of Dunhuang spontaneously."
Emily hopes to allow young people to connect with history and culture in more interesting ways. Culture, sharing, and connection are not only the motivation of the Dunhuang project but also the primary factors for Emily's continued resolve.
Strengthen yourself and move upwards
Enjoy literature, but read business.
When Emily grew up in Hong Kong, her parents' long-standing educational philosophy was, "Rather than getting good grades, going to a good school or getting a good job, reading is more important to learn and share knowledge, because knowledge can give you the strength to help others in the future." This gave Emily the space to grow freely, and planted the seeds of "exploration, mutual help, and sharing", benefiting her life.
In high school, Emily was so obsessed with literature that she wanted to apply for the Chinese Department.
"I like to study where people come from, why there is this stone, and how Mayan culture came from. I have all read the Book of songs, the University, the Siku Quan Shu, and so on. I really like these things. But much to her surprise, her literature teacher told her, "You love culture, but your character is better suited for the business world."
Listening to her teacher's advice, she enrolled in the Chinese University of Hong Kong with a major in Business Administration. At the same time, she had not given up on what she was passionate about. She also took courses in Spirituality, Psychology, Hong Kong film research, and so on. For her, her love of culture is forever unchangeable.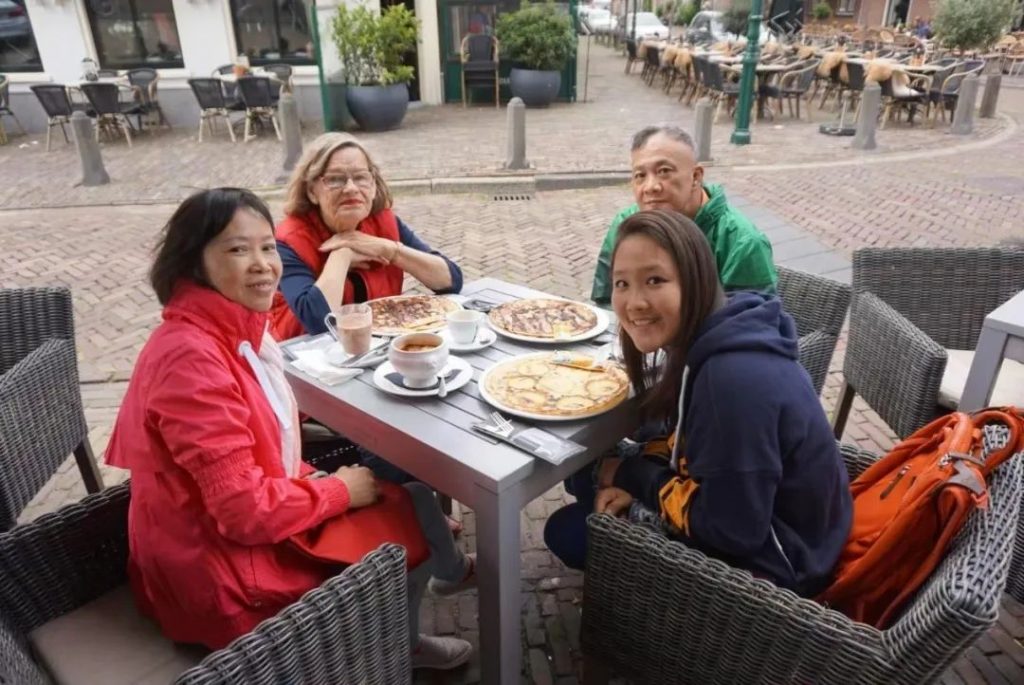 In reviewing her first professional choices, Emily said "It is the combination of business knowledge of business administration and my love for culture at the Chinese University of Hong Kong that there is now a STW."
Forgoing a high-paying salary to join a startup
Nearing graduation, Emily turned down a well-paid offer from a big company, returned to Hong Kong after three months as a volunteer in Europe, and eventually went to a more inclusive and liberal startup as a management trainee. Her experience working at the startup was a valuable asset to her career, where she spared no effort to grow and adapt. Relative to higher pay, Emily puts learning, rich experiences, and personal growth at the top of her list. After a year and a half of work, at the age of 25, Emily was sent to Shanghai to open up the market for the company.
"I was very young, and I had a lot of shortcomings. Thank you very much to my two bosses, the two founders of the company, who are so inclusive that they are willing to let me try and make mistakes and open up." 
Fortunately, Emily had lived up to expectations, not only expanding the Shanghai branch from three to more than 20 employees, annual sales to 10 million levels, but also opening up the business in Chengdu, Beijing, and other places. This experience has also affected Emily's current management thinking of STW.
"I am willing to support the young people of the company to take initiative. Young people should not underestimate their energy, but try boldly and grow."
Traveling to Iceland and focusing on the heart
In 2012, Emily traveled to Iceland. "Iceland impressed me the most, and at a time when people are surrounded by the Internet, we should stay away from social media in order to maintain our creativity."
In Iceland, Emily felt it. The power of pure nature and the beauty of focusing on the heart.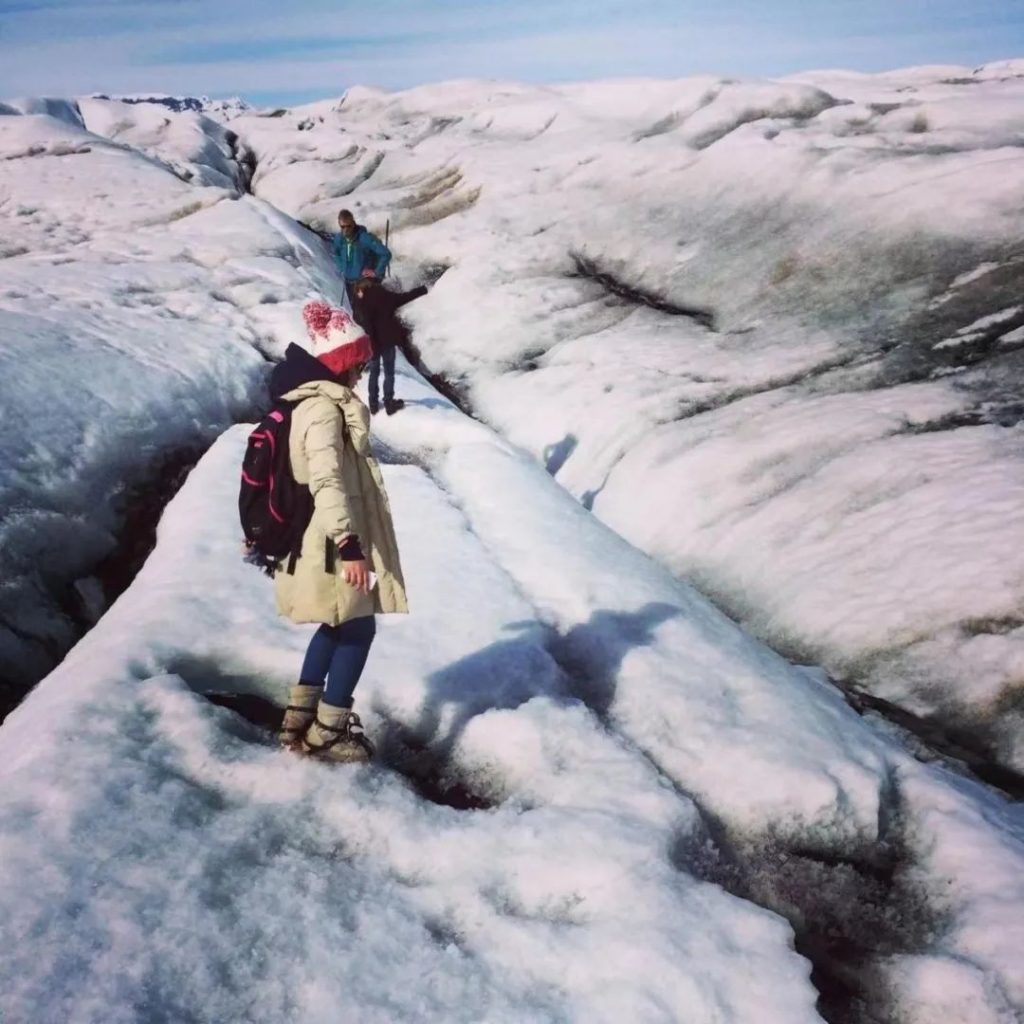 Iceland has very little pollution and has maintained the most primordial state of the earth. At Iceland's youth hostel, Emily and friends from all over the world sat down and concentrated on every meal, chased the aurora, and climbed glaciers together.
"When my feet are on top of the glacier, it makes me feel that humans are really small. It teaches that confidence is good, but don't be arrogant. It is inappropriate for human beings to bring a lot of pollution to the environment. It is time for us to wake up and rethink how we should live a more sustainable life."
This trip also prompted Emily to adopt the idea of environmental protection when starting STW in the future, and it is in this environment that is void of competition and comparison that Emily believes the real source of happiness is to be oneself.
"Everyone has their own tempo, just be yourself, there is no need to compare with others."
Breakthrough entrepreneurial journey
Co-founding the CREATEC Digital advertising agency, a new departure
At the age of 28, Emily and Adam Chen co-founded their first company Createc digital Advertising Co., Ltd. Recalling the time, she reckoned, "when I was 28, I met my husband, Adam, who invited me to start a business."
In Emily's description, her husband was a person who has worked for many large 4A advertising companies. As an experienced and creative person, he has a lot of wisdom and keen business insight. Emily thinks women have to find a partner who shares the same frequency or someone who will grow together with them. Driven by her husband's idea, Emily was attracted to starting a business that she had never tried, starting a whole new adventure from scratch.
In the process of starting a business, she absorbed a plethora of knowledge, constantly stepping into a pit, falling, climbing up again, looking back and thinking, growing, and iterating. Through this, Emily believes that the first thing to do is to have a clear position and cognition of oneself.
"Nothing is smooth sailing, the most important thing is your learning ability, and don't worry too much, always think about what value you can create for others."
Establishing STW, from 0 to 4000 + partners, sticking only to the basics
At the age of 33, Emily started her second business. If you say If the first start-up is to "explore oneself," the second business is to "get back to basics." Emily took out all the savings and accumulated experience she earned from her first start-up, and combined the understanding of business with the love of liberal arts, combining the experience of the past operations with long-lasting enthusiasm. We now know that STW was born from this beautiful wish:
"I hope to connect more young people with world culture using the help of technology,"
STW is a cultural technology company. Its mission is to "Connect and preserve cultural and art anytime anywhere leveraging technology" Emily hopes that young people in the future will be able to feel the charm of culture and art freely, both online and offline, as well as in the metaverse. Conserving culture through technology, awakening the artists in everyone's heart, enjoying life and living together, this is the vision of enjoying STW.
However, just like anything the beginning was a challenge. Emily recalls that when she first started STW, she sent thousands of rejected emails, while not being dissuaded. It was the hardest thing to do from nothing, and nobody would agree with you for no reason. Faced with such a setback, Emily said"It's nothing to be ashamed of" In the beginning, all the failures and bumps are to find your better self.
After each email was sealed and rejected again and again, she finally received Four offers from clients in Amsterdam, Netherlands. At this point, Emily has so far spoken to the four clients.
"One of them is Alex Dil, travel manager at a Cheese Farm, one is Linda, sales director of Blue Boat, an Amsterdam cruise company, and Simon, the owner of a family restaurant, and Justin, the third-generation inheritor of a wooden shoe factory."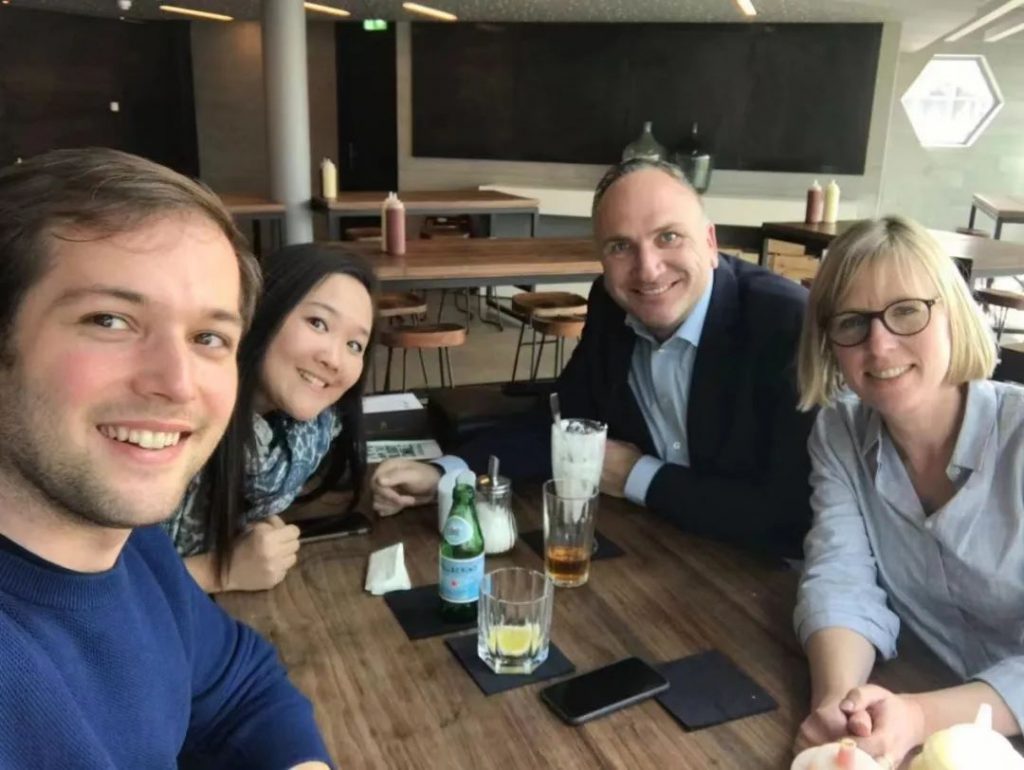 "I was in Hong Kong at the time, but they thought I was in Europe, and it was Christmas in two weeks. I didn't hesitate to pack up  and fly over to meet them by the appointed time."
Emily remained honest at the time, opening up to them about not having any businesses, no users, and being in the process of development. However, based on the history of each establishment, their business story can be customized and spread through the STW mini-app. In exchange, businesses need to post stickers with QR codes in front of the store.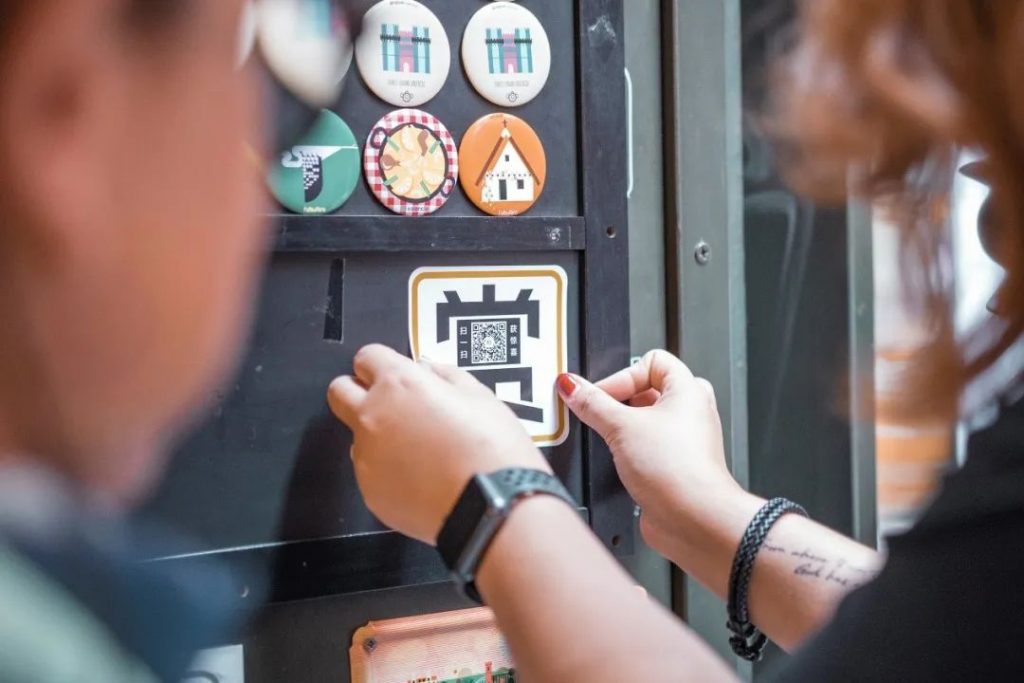 Surprisingly, the four new customers were not only excited about Emily's ideas but also spontaneously recommended more than a dozen customers to her. "after talking to me, Alex, the travel manager at Cheese Farm, asked me for ten business cards. I remember meeting for the first time at a hamburger parlor. He said I liked your idea and vision. I helped you promote it in my circle of friends. I hope you can stay for another two weeks so they can come to you."
Emily had expected to harvest up to four customers on the trip, but in the end, she succeeded in accumulating more than 20 clients and posting more than 30 stickers marked with the Chinese letter for reward/appreciate.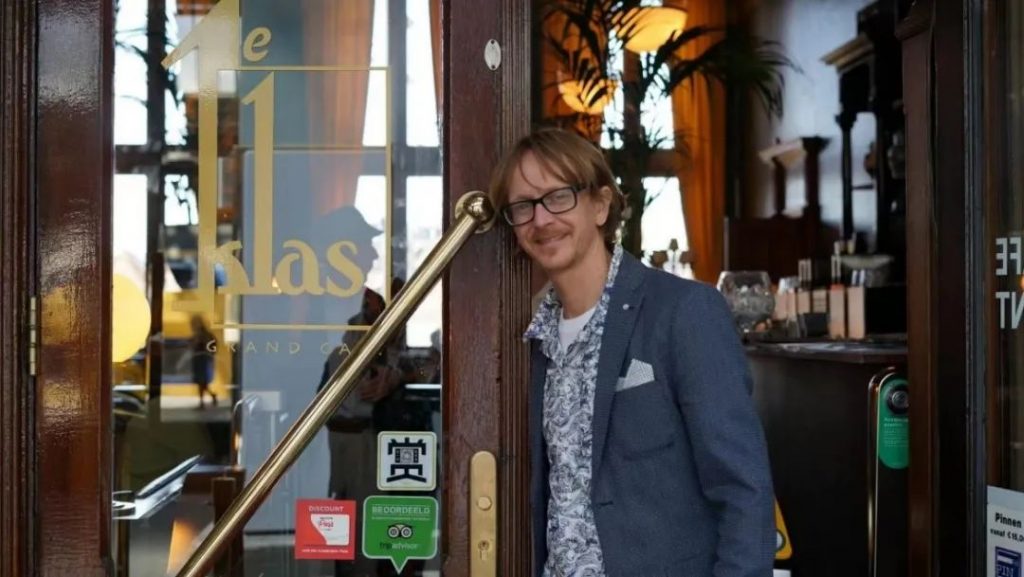 From 0 to 1, to more than 30 countries on three continents, more than 4000 businesses are stationed here, with opportunities, coincidences, and, more importantly, hard work, sincerity, and value. Emily really realized the use of a small QR code to break down language barriers and connect the world's cultures.
Exploring roots and tracing back to the Origin, a studying trip to Dunhuang
When she returned home, Emily turned her attention to China, laughing at the fact that she had also gone to many Chinese cultural heritage sites before the epidemic. "There are many excellent cultural resorts in China that are worth discovering. I very much hope that the Chinese culture can be spread to more people through appreciation, and that it is better for domestic and foreign countries to carry it forward to the international community." Referencing to  the starting passage about traveling to Dunhuang.
In September 2020, by coincidence, Emily went on a trip to Dunhuang. Fascinated by Dunhuang for its over 1400 years of long history and splendid culture, she soon fell in love with it. She said that she could repair grottoes in Dunhuang if she retired in the future. The warm and open environment allowed Emily to befriend many people wherever she went. In Dunhuang, she met Mr. Zhu Juntao, an entrepreneur in the local culture and travel industry. After learning of the platform set up by Emily, Mr. Zhu asked, "Why don't you come to Dunhuang? Dunhuang needs to be promoted very much, we need young people like you to help us carry forward our culture, we want to talk to young people, " They both hit it off, and began to form the cooperation plan between STW and Dunhuang."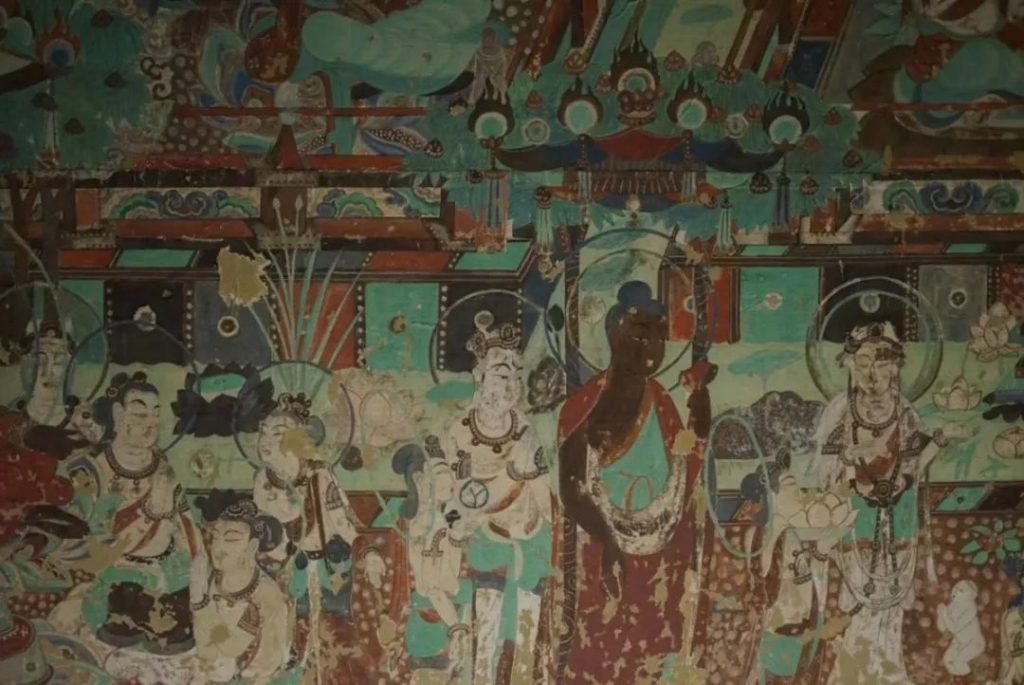 On October 21st, Emily took a team to the Dunhuang experience and partake in courses to learn about cave restoration, mud sculpture restoration, and so on. At the same time, she filmed a number of cultural promotional films, which were released in May this year. At Du Yongwei's gallery, she was moved by his concentration and craftsmanship; at the 100-year-old yellow noodle shop, she was moved to tears listening to the historical story of the third generation of the noodle shop, who was over 60 years old. "When my team and I knew the story behind this store, We felt that the taste of noodles was not only delicious but also human." Emily said, "During that meal, our team all put down their cell phones and enjoyed the taste of the food itself. Later, a colleague told me that this is the most stress-free and happiest meal he has ever eaten, and this is the happiest comment I have heard."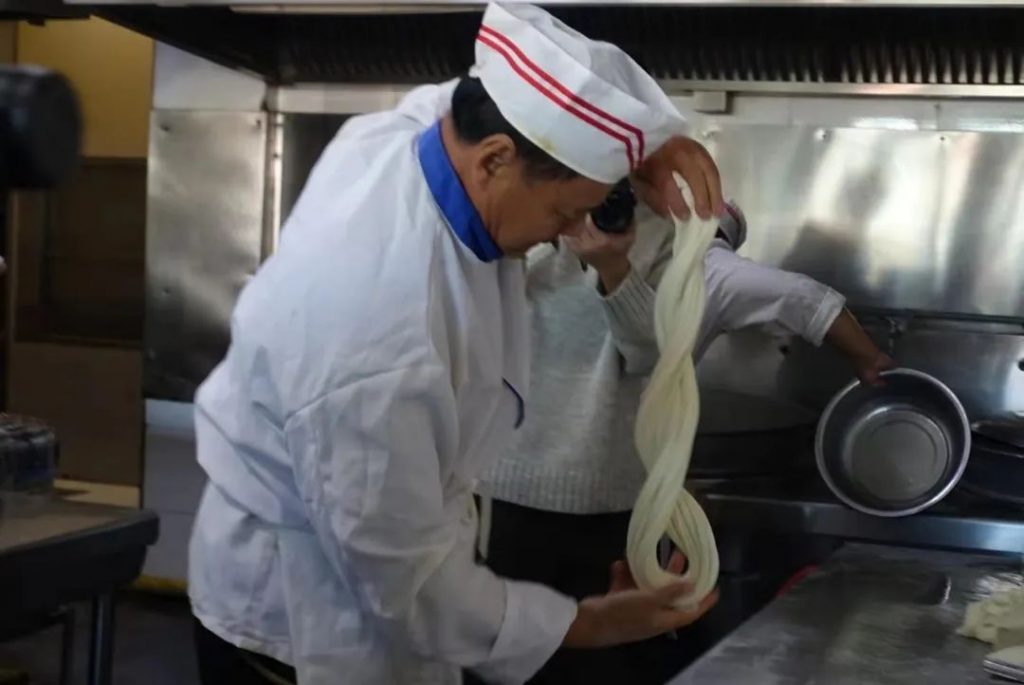 In the next two years, Emily will bring 100 entrepreneurs or brand masters, students, foreigners, etc. who are interested in promoting Dunhuang culture to Dunhuang to deeply understand the history of its culture. With the hope of passing on the depth of culture to young people in an interesting way. Traditional culture is not very old-fashioned. It has infinite charm. It requires everyone to calm down and think about how to work together to create value together.
Not limited to language barriers, as well as the boundaries of time and space, Emily expects that the STW can exude more energy and bring more wonderful things to the field of culture and art.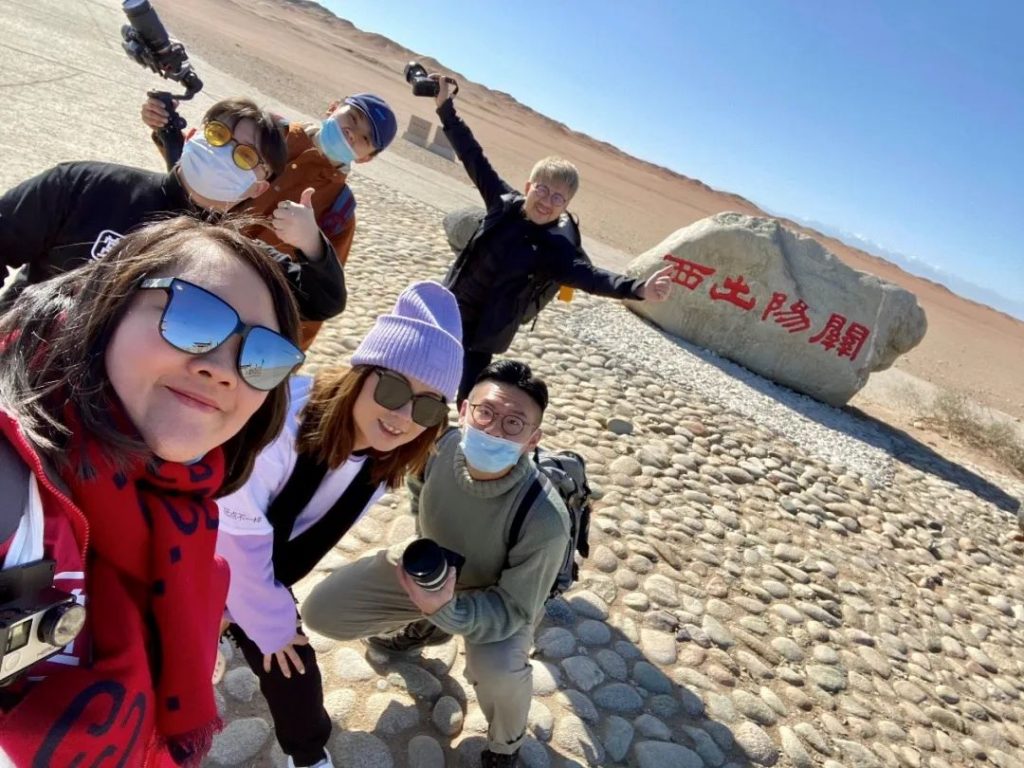 Advice to young people in CYOT
About "stress": stop anxiety
In the face of another outbreak the epidemic, staying inside, and life are all hidden pressures. But speaking with Emily, we realize there is more energy than feeling stress and anxiety.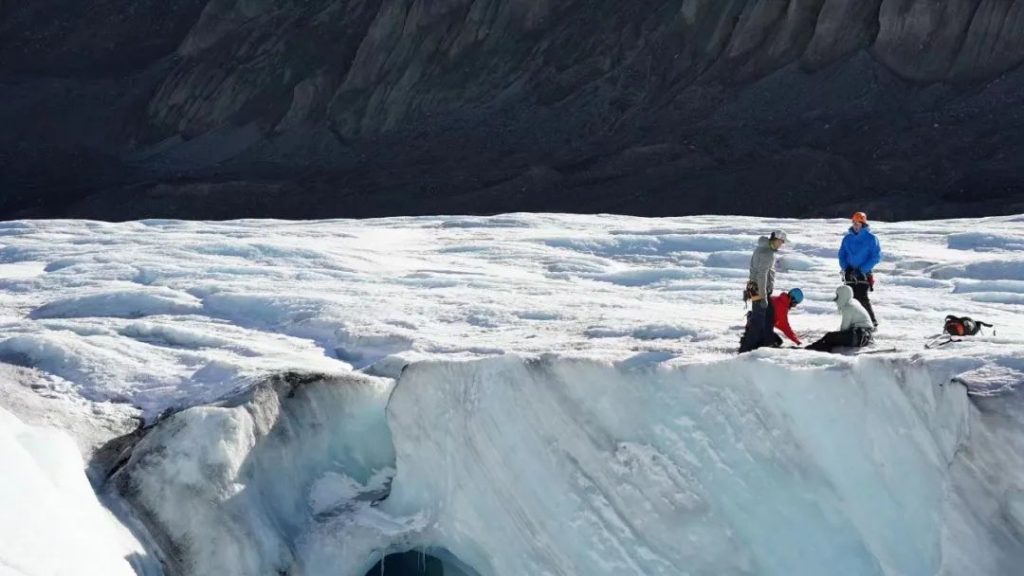 When it comes to how to solve stress, Emily thinks "First, ask for advice upfront. Talk more with positive energy partners, or communicate with cool people." One can lie flat once in a while, but not all the time. If you want to lie flat and have more contact with your energetic partner, you will be pulled up. "Second, keep moving.. I'm a very energetic person. I like to exercise. I do hip-hop too. Through exercise, a lot of stress is released. Third, don't compare… "
Emily reduces the information that makes you anxious from the source. For example, she rarely looks at other people's Wechat moments, and basically does not browse Tik Tok, but will read a lot of industry reports, because to operate a brand Douyin… "I think I should go to school, go to the exhibition, go to class, communicate with powerful people, and absorb more knowledge when I have time," which helped her save a lot of time due to anxiety and comparison.
Finally, be rational. Instead of anxiety, think more about "Why there is this problem, what is the root cause of this problem, and how to solve this problem." Anxiety is meaningless in most cases, and solving problems is the most important, and 99% of the world's problems can be solved.
About "Learning": maintaining focus
From management trainee to traveling to Shanghai, from global travel to continuous entrepreneurship. Emily shared that it was important for her to keep learning continuously.
Emily thinks young people should "Make good use of their ability to learn quickly."
First of all, you can choose an area you want to enter in the future, learn more about it, and set yourself a goal every day, even if it's an hour of study. Emily said, "I believe in the law of ten thousand hours, and when you concentrate on one thing for 10,000 hours, then it becomes a feature that can't be duplicated, and for me, it's travel."。
Secondly, stay focused… It's hard to stay focused, and Emily recommends that young people try to get focused through meditation. When you enter the state, manage your time effectively to achieve your daily goals. In addition to the businesses of the two companies, Emily often handles public welfare activities and volunteer work, but she says, "I sleep eight hours a day." Therefore, focus and efficiency are indispensable.
Last, Cherish the quiet time. Emily shares that she gives herself a quiet time to read every day, calming herself down, waking up the next day in a more balanced state, and making it easier to get into the next focused work and enter a positive cycle.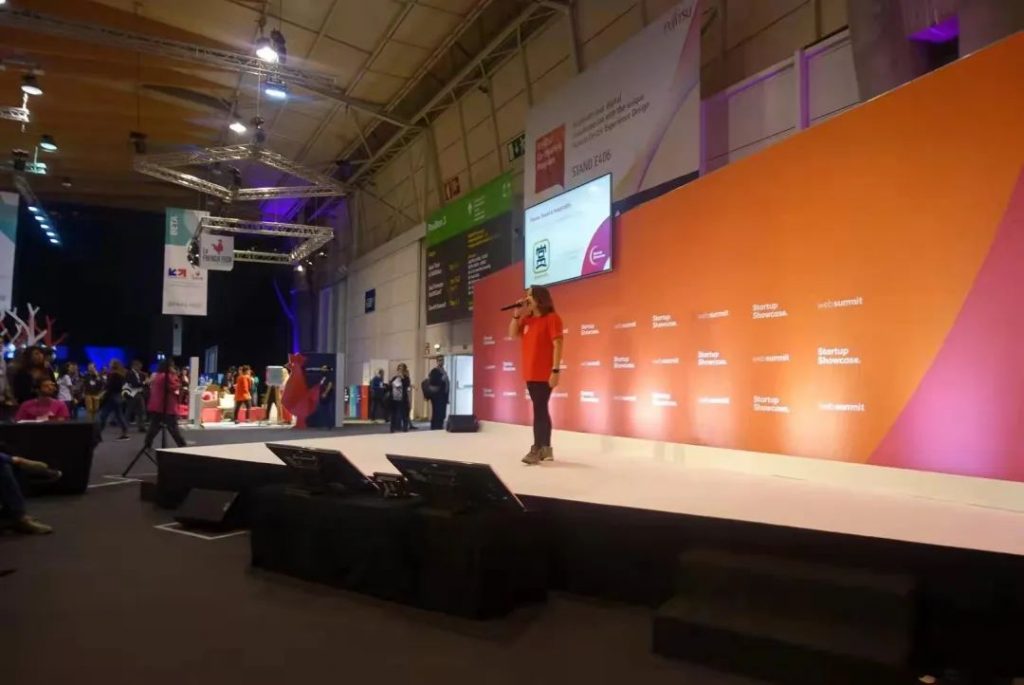 About the "unknown": be open
Keeping open and embracing the unknown is always one of its persistent characteristics of Emily.
From the beginning as a manager at a startup, Emily has never resisted anything she is unfamiliar with. She spends 70 percent of her energy on her existing work and 30 percent on exploring new businesses. A high level of knowledge and constant exploration of the unknown have laid the foundation for Emily's subsequent entrepreneurship.
In life, Emily has also maintained an open attitude of being receptive. For example, she prefers to go deep into the local cultural context rather than taking pictures and signing in. She will live alone in a youth hostel, chat with the founder of a century-old shop for an afternoon, record all the heritage stories, enjoy photography, to record all the moments, and joke that if she didn't start a business, she could have been a photographer. 
100000 photos, 15 years of residence.
This is a priceless treasure. Emily also laughed that she would meet a group of friends from all over the world in a positive manner and drive a six-hour car to see the Ice Lake; she would go to the art store in Berlin to look for the offline community and be invited directly to the evening party; she would be invited to an email and an offer to meet each other. Facebook COO Sandberg once said, "If someone asks you to get on a spaceship tomorrow. Don't ask when the spacecraft will leave. Let's talk about it when you get on." Emily has always practiced this principle.
Don't always think about saying "NO". Sometimes saying "YES" is really good, too.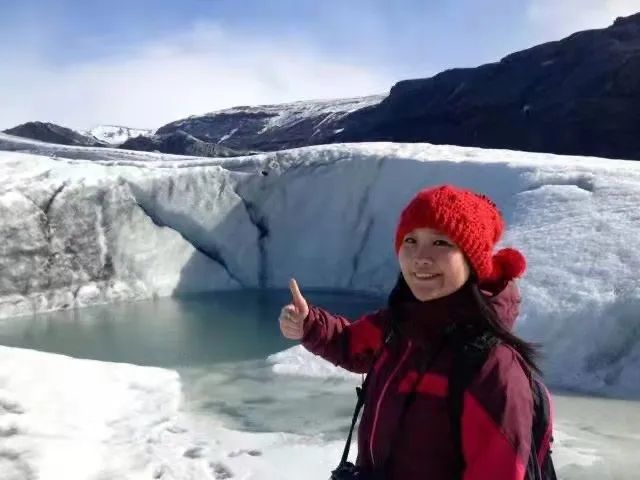 Epilogue
On January 20, 2022, we built a WeChat group to communicate with Emily, initially worried about delaying her time, and we only planned to do online interviews. But Emily warmly invited us to her space in Shanghai. Unfortunately, the epidemic situation has been repeated. Up to March, we were still trapped in the school and had no choice but to give up.
During this period, Emily has never been impatient with our inexperience and clumsiness, nor has she been annoyed by several changes in the timing of interviews, and has always exuded enthusiasm and energy. "Embrace change, keep loving, and try boldly." It's a valuable learning for us in this interview.
Finally, I would like to thank Emily for his time and energy. We hope that the epidemic situation will dissipate as soon as possible, so that we may hug each other and laugh loudly!
STW Innovation Group
Extra:
STW is recruiting interns!
If you have unlimited love and curiosity about the world, if you want to do cross-border projects with world-renowned cultural foundations/museums, and if you want to know more interesting minority cultural brands, come and join the STW!
We are looking for a Douyin operation intern / E-Commerce operation intern/brand development department intern/product design major. 
Think you are the one that we are looking for? Please send your resume to: Emily.cheung@shaketowin.net, scan the QR code, and can follow the official account.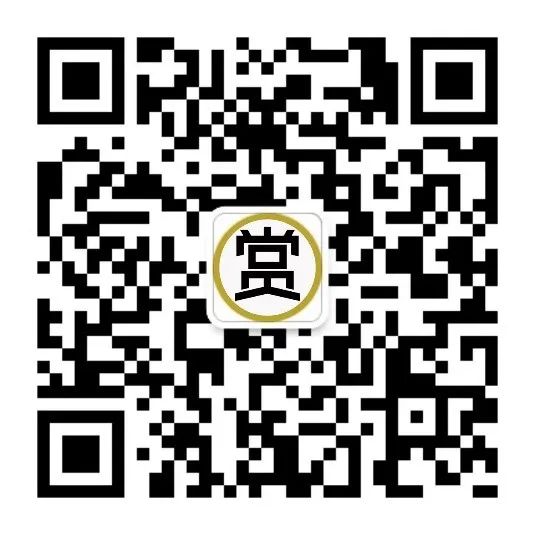 About CYOT
The China Youth of Tomorrow is a not-for-profit social enterprise founded in January 2019. The enterprise aims to serve low-income, first-generation college students with a focused, practical, and open-minded attitude. They support these goals through their various mentors, team members, and volunteers who help develop programs and training workshops to help them nurture a strong long-term relationship that leads them to success.
Unlock New China during the COVID era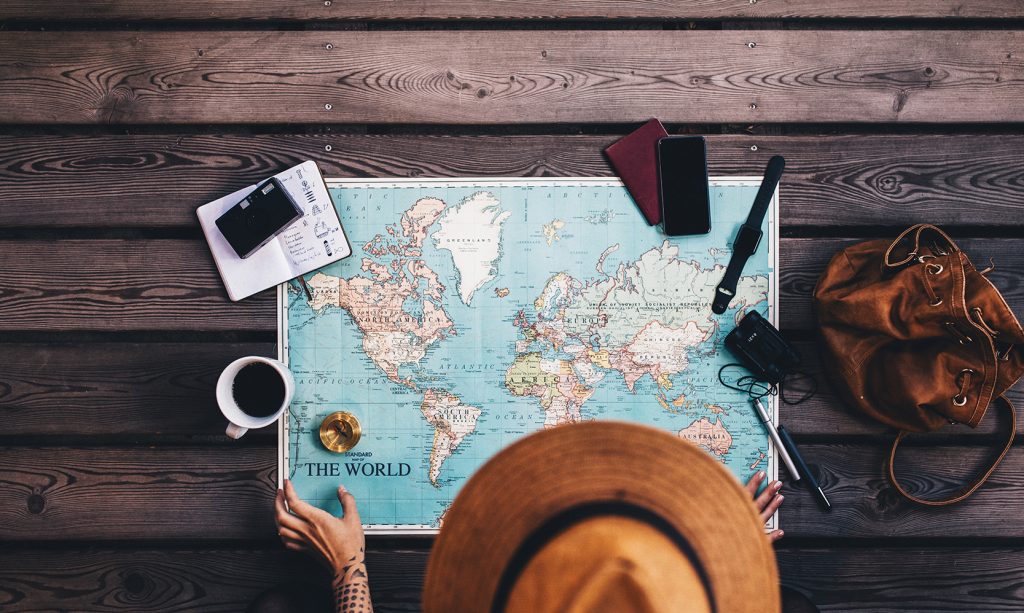 Entering the Chinese market takes time and extensive research as well as a deep understanding of consumer insights, trends, and local behaviors. Engaging in all these activities may be expensive and impossible for small to medium-sized businesses around the world. With the added constraints of COVID-19, finding an efficient and cost-effective solution is vital to unlocking the potential of the Chinese market. However, finding partners that can digest both the international and local Chinese perspectives can be hard and risky.
Under the goal of connecting global cultures to the Chinese youth, Shake to Win has been facilitating China market access for SMEs, cultural organizations, as well as public institutions from all over the world, building commercial and emotional bridges between distinct nations and helping Chinese consumers to reach the most unique places, products, and people. We offer an extensive range of services including localization, social media, online marketing, offline campaigns, e-commerce, and more, leaving you to focus on your business without the need to learn Chinese from your local destination. For more information or business collaboration please contact, partnership@shaketowin.net or try out Shake to Win by clicking the button below.