UNLOCK Shake to Win at SLUSH Shanghai
Shake to win has a great surprise waiting for you! Come and UNLOCK the authentic secret of different cultures and spots from 8 countries in Europe @ SLUSH.
Take a selfie with Van Gogh and participate In our lucky draw at Booth D25 (1 Winner), Win a Trip to Van Gogh Homeland, to discover 39 monuments in Brabant, Van Gogh home town, and many more unique places related to the life Vincent Van Gogh. Follow Shake To Win and share your picture to us on Instagram with #culturematters, we will connect you for those authentic places. Proud to promote Van Gogh Homeland and Van Gogh Brabant in our startup booth with 10,000+ participants in the coming Slush! Stay tuned! We are proud of what we are doing, great team work! See you in Slush Shanghai!
Thanks to Frank van den Eijnden Pim Sybesma Rolf Pepers for all the support and we will support you back in every way we could do! Let's promote cultural tourism together!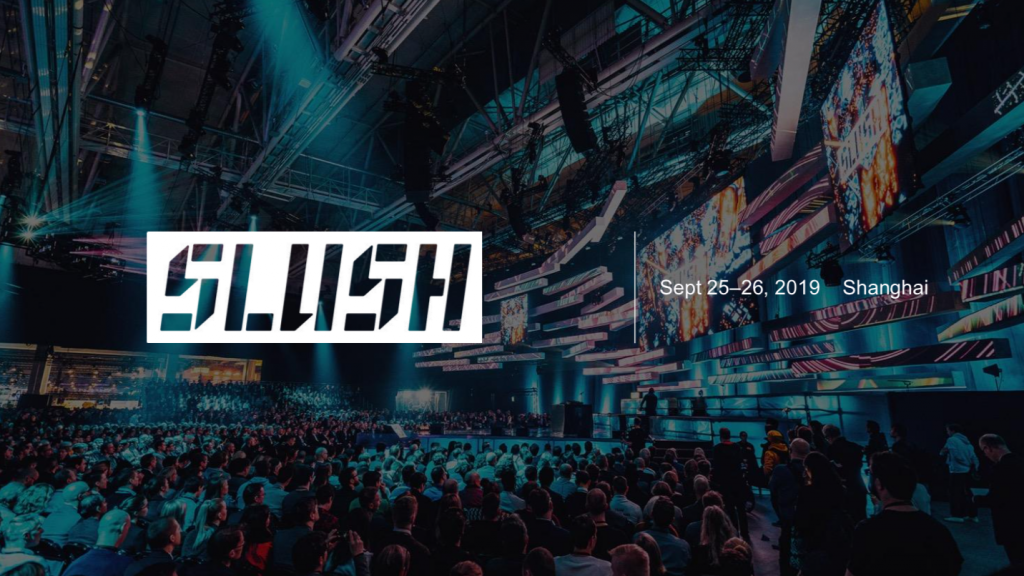 Slush is the world's leading startup and technology event, and this 25th and 26th Slush will be taking place in Shanghai, China. Shake to Win will join the event along thousands of founders and tech talent to meet with top-tier international investors, executives and media. Slush is a nonprofit event organized by a community of entrepreneurs, investors and students. Slush is a concept bon in Finland in 2008, in the past few years, Slush has grown from local, 300 person event to a leading tech and start up event.
Slush takes place in three major cities apart from Shanghai, in Finland, Japan, and Singapore. Slush Events normally gather more 50,000 people from their local communities and the surrounding regions.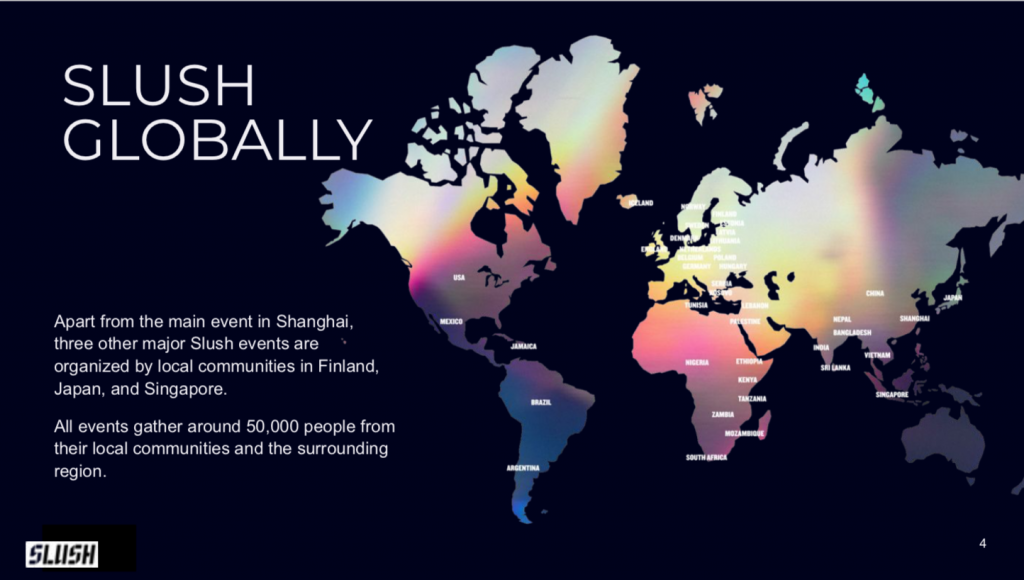 The key activities will take place in the main stage, where industry leaders will share and inspire with keynotes and panel discussions, as well as the exhibition area where, Shake to Win will share and show case the product and will be part of the networking ecosystem. Matchmaking will also take place were synergy can be created between startups and investors. Last but not least the will be Pitch competitions giving startups the opportunity to pitch and get evaluation from leading VC's and industrial leaders.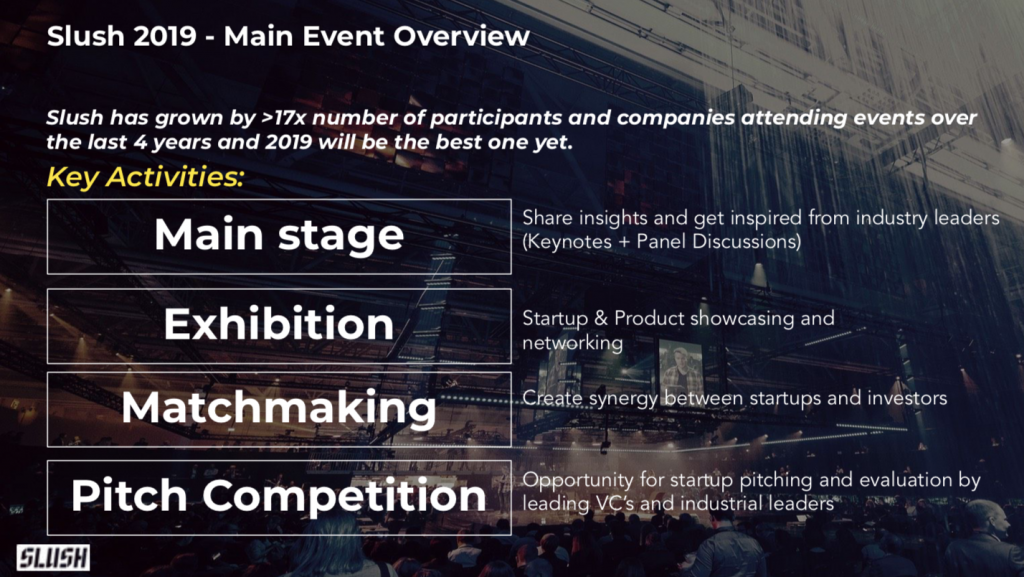 The main keynotes at the event will be leaded by Wang Jian (CTO of Alibaba), Xiao Shuqin (Chief Marketing Office of Heytea), Long Wei (Chairman of Dianping), Peter Xu (CEO and Managing Partner of Plug & Play China) and Michael Tam (CBO of UBTech). Not only will the event have A level leaders in the industry but also Slush will be covered by the most influential media, like Forbes and Technode.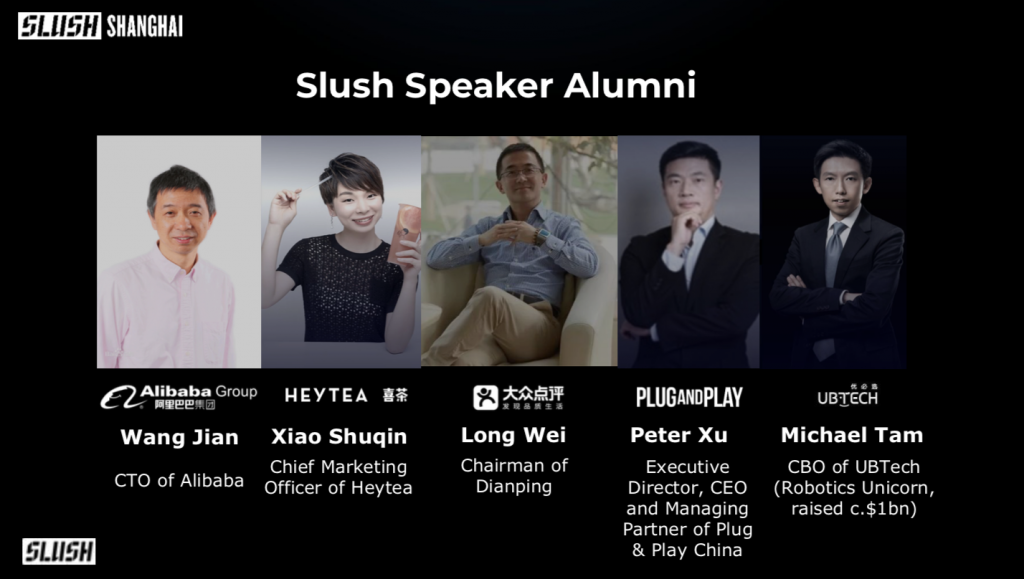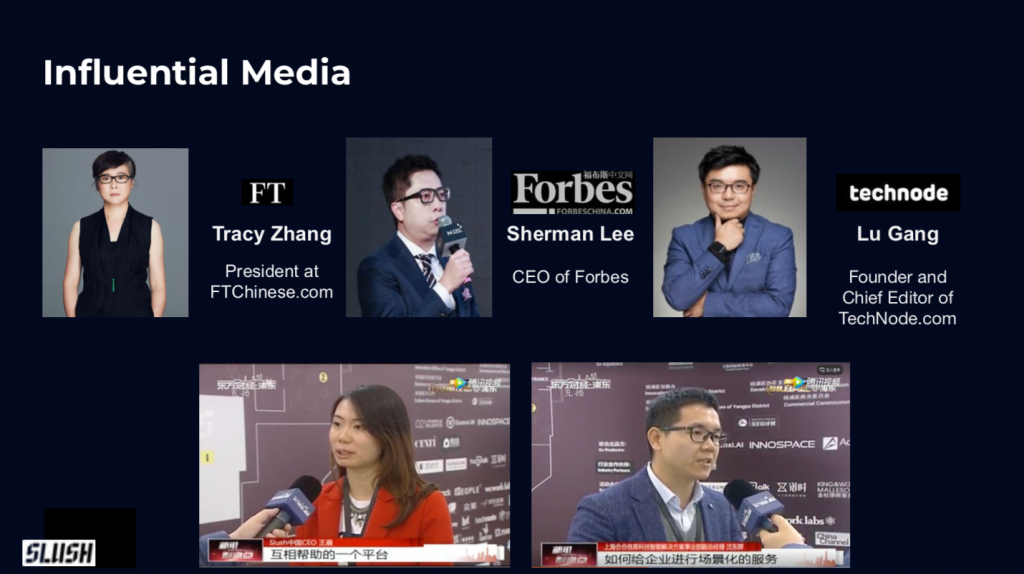 Come around our stand and talk to our team which will be represented by, Emily Cheung (Founder & CEO), Ciga Zhou (Content & Partnership Manager), Lia Liu (Social Media Content Editor), Mariano Garcia (Market Expansion Manager), Laura Machuca (Market Expansion Manager) watch out for the Red T-shirt ShaketoWiner, they will give you a red packet!
If you can't make it follow us on Instagram @shaketowin where we will be sharing live updates of the event.
Can't wait to share with all of you our product and see you at Slush Shanghai!
For more information write to us at comm@shaketowin.net