China Insights: Douyin and The Changing face of Chinese E-commerce
E-commerce in China has become a mammoth industry with many competitors and participants from all over the globe. Not only are the main e-commerce platforms like TMall, JD.com, and Taobao expanding specialized sales boost events, other social media platforms such as WeChat, Instagram, and Douyin/TikTok have been gradually increasing their presence within the e-commerce market. According to a report by eMarketer, the Chinese retail market is set to become the first in the world with most sales coming from e-commerce. This year, China's E-commerce revenue is estimated to take up 52.1% of total retail sales, up from 44.8% last year– a great reason for your brand to enter the Chinese market the right way.
On April 8th, Kang Zeyu, President of Douyin E-commerce presented the topic of "Interest in e-commerce" at the first ecological conference of Douyin E-commerce. During the event, Douyin unveiled a new form of e-commerce that they would implement to help their users discover hidden needs while supporting merchants by supporting better recommendations and product discovery.
Douyin, also known as the TikTok of China, is a short-video social media platform service owned by ByteDance that boasts over 600 million active users. Users of the platform use it to make short-form videos ranging from dance, comedy, art, and education to sports. Each video has a duration of about 15 seconds to 1 minute. Unlike its international counterpart, Douyin's e-commerce integration is much better defined allowing for seamless and convenient online purchases within the platform's ecosystem. The company has been making new moves into the e-commerce realm by creating a new e-commerce department and developing new tools that are available to merchants, consumers, talents, and more.
What is Interest E-commerce?
In traditional e-commerce, sales format can be seen in the form of a supermarket where products are displayed on shelves. The main way of finding products through this medium is only through a clear purchase intent and active search for the actual product. While repurchases can be achieved this way, discovery is limited leading to a low growth lifecycle. On the other hand, the vice president of Douyin e-commerce, Mu Qing believes that Interest E-commerce differs by stimulating growth. It brings together five roles including users, talents (KOLs), merchants, institutions, and service providers to make up the complete ecosystem of live broadcast e-commerce. 
Using the "FACT" methodology, Douyin aims to promote content-centric e-commerce business growth. The four parts of FACT are business self-broadcasting (Field), talent matrix (Alliance), marketing activities (Campaign), and Top-KOL. Self-broadcasting builds direct lines of communication and interaction with potential consumers while growing reputation and a fan base leading to balanced daily sales. The talent matrix consists of a well-rounded content creation base that acts as an extension of merchants' businesses. This further fuels marketing activities, promotions, as well as curated brand events that can be paired with some of the top celebrities and KOLs providing a benefit for both the brand and its sales.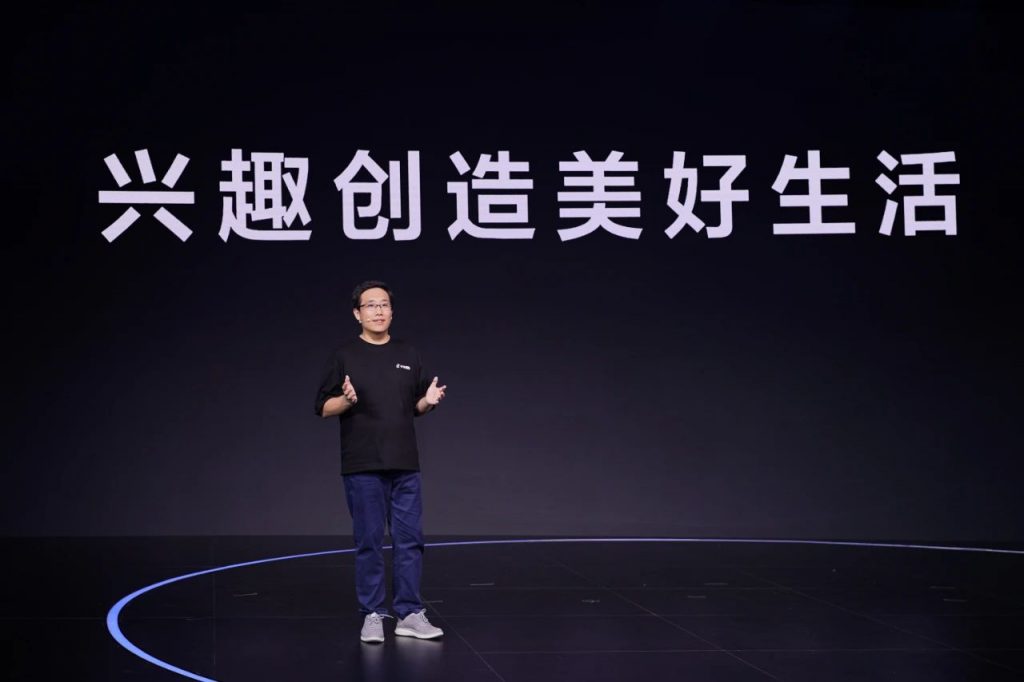 According to Kang Zeyu, the greatest feature of Interest e-commerce is identifying the hidden needs of its users whose needs are unclear. With the help of the platform, merchants can accurately reach new consumers while tracking and creating demand for their products. This is achieved through the integration of content engagement, short-video, and live-video paired with an easy conversion flow. This allows consumers to strengthen their purchase decisions by live feedback from the content that builds up over time after purchase. Furthermore, the platform's ecosystem not only allows for content and product pairing but also full marketing data and third-party service tools that can comprehensively improve efficiency and data management for merchants.
At the same time, in an effort to deliver higher quality sales within its ecosystem, Douyin is cracking down on stores that have violations and illegal products. Since June 2020, the e-commerce department of Douyin identified more than 40,000 store violations and intercepted more than 300,000 illegal products. The total GMV of Douyin e-commerce has increased by 50 times in the last year.
It is expected in the future, the company will test various forms of e-commerce models. Douyin will launch three programs next year with hopes of helping over 1,000 merchants achieve annual sales of more than $15 million yuan while also supporting 10,000 top-tier celebrities to reach annual sales of $1.5 million yuan, and 100 high-quality products to reach annual sales of over $15 million.
This article references the transcript of the Bytedance 1st Ecological Conference. Stay tuned for more China insights and tourism-related news.