[Interview] How to connect the new generation of China with global art & culture through technology
This year STW set out to celebrate international women's day on March 8th by gathering 7 elite women from various industries to discuss FMCG, sustainable public welfare, environmental protection, art and design, culture and technology, and a joint discussion on how women's influence can create value for the industry, society, and the world with "She Impact".
Following the event, organizers, the Hong Kong Chamber of Commerce in Shanghai, reached out to STW Innovation Group founder & CEO, Emily Cheung for an interview. Check out the interview below.
(To read the original Chinese version, please click here)
Part 1
Hello, everyone. I am Emily, my Chinese name is Zhang Dexin, I am the founder of Appreciator.io, and I am also the founder and CEO of STW Innovation. I am a post-85 female entrepreneur from Hong Kong engaged in the culture-tech industry. In addition to being the founder of many companies, I am also a representative of the G20 Youth Entrepreneurship Alliance in China, and I was lucky to be selected as one of the top 50 entrepreneurs in Central Europe last year by the United Nations Development Branch, INSPIRO fellowship. At the same time, I am also doing some volunteer services related to cultural interconnection. Before the establishment of the STW, I also co-founded Createc Digital Advertising Co., Ltd., a creative brand marketing & advertising agency.
STW is a cultural and creative brand dedicated to using technology to link the Chinese youth to the world's different cultures. With more than 4000 experiential destinations, STW includes more than 300 museums and cultural institutions, lesser-known secret tourist destinations, century-old stores, and local operators globally. We believe that technology is TECH FOR GOOD. Technology should not only serve people who know how to use it, it should empower everyone leaving no one behind. What can technology do for these forgotten, unexcavated niche experiences? I have been deeply thinking about this matter, so I created STW in the hope of using technology for the most traditional cultural industry digitalizing them into the simplest data to help them enter the Chinese market- this is the real significance of science and technology.
Part 2
Breaking through my comfort zone is the driving force for me to live.
Don't stop being an entrepreneur and don't stop experiencing challenges
My thinking is in an era of rapid iteration.
We need to iterate over ourselves more quickly.
After graduating from college, about 15 years ago, I joined a startup. At that time, it was a very rare choice, because usually the Chinese University of Hong Kong graduates, and business majors usually chose to go to some big companies to work in finance and so on. But I chose to join the startup. At that time, STARTUP was a relatively new thing. After joining this company, I witnessed the growth, transformation, and ups and downs of the two founders. This was very helpful for me to start a business in the future.
Emily instills the feeling of constantly breaking through one's own comfort zone. When I am in a very comfortable state, I will quickly challenge myself into an uncomfortable state, I am a very growth-oriented person, probably from my birth to the present I have not stopped the pursuit of growth, whether it is personal or for the company. Linking Cultures, this thing really started from nothing to something. Step by step, I finished our SaaS platform release from Amsterdam in 2020, the company started to have traction, and then the outbreak in Europe happened. We were really not lucky. I remember that flying back from Europe to Shanghai was very complicated. On the one hand, we needed to think about how to lead the team through this difficulty, on the other hand, we could transform the previously established business network into another way, as a cultural e-shop, where we continue to provide technology and services, link young people and brands, and provide products.
Within eight months of coming back from Amsterdam, we have created the mini Program, a cultural e-shop for STW from the bottom up. We introduced foreign museums / cultural and artistic goods and sustainable goods to Chinese consumers so that they can buy all the goods in the world without leaving their homes. Since the establishment of the STW APP and the Mini Program to the e-shop, we have been transforming. Starting from 0 brands we now own and entered more than 70 brands, and 400 online goods in China.
The next step was to look at how to use NFT and the metaverse's technology applications to make cultural connections more fun and valuable. A lot of people ask me what does this thing has to do with you? I would smile and reply that if these technology applications can make the world's cultural interconnection better, then it has something to do with me. It may be influenced by me, but the transformation speed of my team was also very fast. With such a team we could transform at a high speed, and make more progress.
Part 3
How can I face the challenges I encounter in the process of starting a business as a woman?
One of the biggest difficulties I encounter in the process of starting a business is that the Chinese people are generally younger, especially those who are slightly bigger like me. Many times when you meet some male decision-makers / investors, they may feel that I am very young and inexperienced, but this can actually be overcome. I have always maintained a very good state of mind to not to be the same thing, to maintain the ability to learn, fill the words in my mind so that I can chat with someone better than saying a few words, this feeling is very good.
I always like to learn, learn everything I don't know, and then turn it into my own knowledge base. In fact, people are arrogant because they think they know a lot of things, but in fact, the bigger the ego, the less they seem to know. So we must let ourselves fall in love with learning, when you fill that knowledge base, when you face anyone, you actually do not need to be afraid and worried.
In the process of starting a business, I was often rejected by investors in the early stages. Some people really do not like female entrepreneurs, some will refuse me to analyze where my pitch was bad. A lot of people focus on themselves because they are not happy being rejected, but I think every refusal is a lesson for me. You can rest assured that there will still be people in the world who appreciate you and accept your support and be optimistic.
My business started when I was rejected. I remember that there was no willing shop at the beginning of STW, and then I began to expand my business. I sent thousands of emails from Linkedin. Then I went overseas, and found a contact, sent it again, and no one paid attention to me. Then I didn't give up, send it again, and finally, three clients promised to meet me and give me a chance. Then I bought a ticket and flew to Amsterdam. As a result, I was able to reach more than 60 merchants on that trip.
The thing is, I think sometimes demanding investors are normal because if a company can not find its own profitable model, or is foreseen to have such a model, it is tantamount to its value and its creativity is not high. No one is willing to pay, so it is difficult to continue.
As a female entrepreneur, value creation is an eternal topic. I often tell the team, do not think about how much money to make, first, think about what value we are creating? For whom? Is it really worth it? Because I believe that when you really do the right thing, your users, businesses, investors, and the media will give you energy. So I think there is nothing wrong with commercial thinking, it'S just a balancing act.
When it comes to pitching investors as a female tech entrepreneur, it's normal to be rejected a lot of times. Just be cheeky. You have to study why they reject you or accepted you. Find rules, and review your studies because these investors are a lot better than you, and then there are people who accept criticism. Don't look forward to getting praise very often, because getting praised is easy, but accepting criticism is very difficult. In fact, you can think that they criticize you because they care about you. Be humble and listen to feedback. I told countless amounts of people that pitching to investors is a process that will never stop, just get used to it. In particular, when what you are doing is very new, there is no business case, this is very exciting because what you are doing really does not exist. To have this sense of success is relatively large. Start a business and share it with someone, so you'll feel more fruitful.
Part 4
My fate with Van Gogh and Dunhuang stems from my love of culture
Thank you for enjoying STW. It has made me practice starting a business.
Van Gogh is my idol. I think the spirit behind him is to not give up, and persistence is also very important. I'm kind of like him. I tried to plan some things in China, and a lot of people said I was crazy and that it was impossible. In 2018, we found a young artist in Hong Kong to reinterpret Van Gogh. We created some postcards of Van Gogh secretly visiting Hong Kong that combined some of the cultural landmarks of Hong Kong, the West Kowloon Theater, Rainbow Village, and some very VINTAGE excellent cultures with Van Gogh. When Van Gogh came to Hong Kong to visit, thankfully the artist also received more than 6 million in media exposure.
In 2019, I brought a rapper into Van Gogh's 10 cultural landmarks to shoot music videos. We created two songs honoring Van Gogh's spirit and gave them to the bosses of the Van Gogh Sites Foundation because they gave us the opportunity to be their partners. We were also the first shareholders in the Asia Pacific region of the foundation. At that time, I remember that we would have been the first Chinese company to enter the Van Gogh Museum in Amsterdam. They opened the museum an hour in advance to greet us, and then went to the Van Gogh Asylum. Going to the land of Van Gogh to sing rap music was very crazy. As a producer, I coordinated more than a dozen cultural landmarks, museum curators, as well as the team itinerary of seven days and six nights. We made what others say was impossible a true reality.
I am grateful because my team basically backs my crazy ideas. Without their support, there is would be no STW today. I think we have been exploring how to use different ways to spread the depth of culture, whether with creative or new technology, to make cultural interconnection more interesting!
In fact, to do this cultural thing is not a thing that will make you rich in an instant. As cultural people, we all say that we are practicing. It feels a little like building grottoes in Dunhuang. I went to Dunhuang last night, a place with more than 1400 years of history that I learned a lot about in graduate school. If I describe myself in one sentence, I would say that I am the one who built grottoes on the basis of the cultural technology industry, continuously injecting into the connection to culture, loving what I am conserving and inheriting. I am willing to devote my energy to cultural interconnection all my life, and I am grateful to God for giving me this opportunity to do such a meaningful thing.
Part 5
Women's endurance and belief can empower the cultural industry.
I think women have an advantage in the cultural industry because women are more patient and hardworking in one industry. I think I am very proud of this endurance. Faith is also very important, without faith, people will be very empty and not know why they exist. It is very important to keep learning. In recent meetings with the technical team, I would tell them to quickly learn the current Web 3.0 technology, research applications, and study the ultimate value of technology. I told them that if the business development is stable, I would like to learn to write code. I think it will be an interesting thing. It should be very fun and I am also curious if I can. If I can, I hope I can continue to build better technology products, from China to the world. I have seen more and more women turn what they love into a career, especially in technology. I am very happy and proud. If men can do it and we can do it too.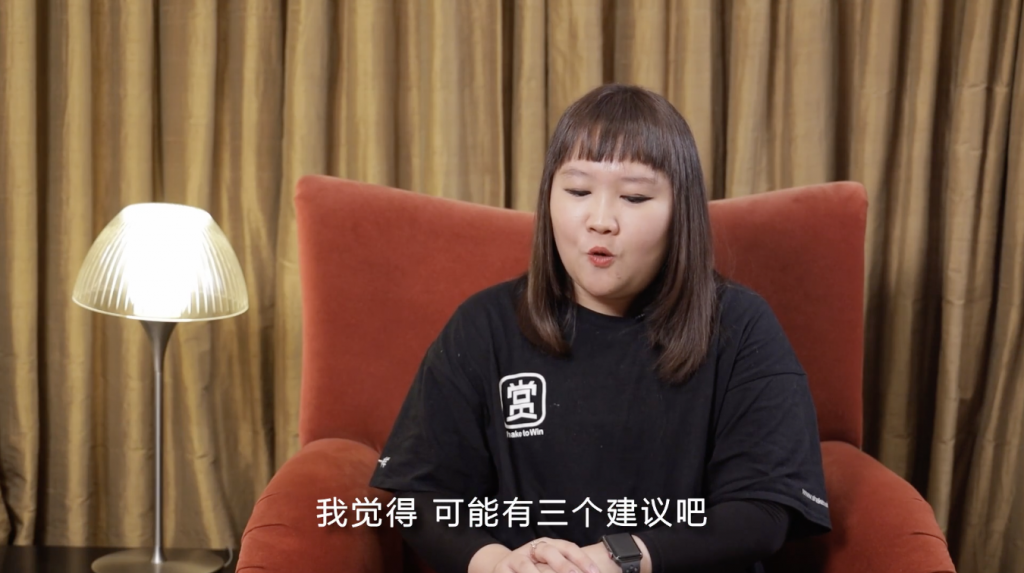 Part 6
My message to young people
Keep your curiosity, embrace change, and keep your ability to learn
I have three suggestions to share with young people. The first is to maintain curiosity. Curiosity is very important no matter what industry it is, especially in the cultural industry. It is really vital to study culture. The more you dig, the more curious you get. Maintaining curiosity is key.
The second is to embrace change. When all normals are not normal, when we are going to face the abnormal, it is important for us to embrace change. Many people are afraid of change, but sometimes change can be a good thing, because when we step back we may see a wider sky.
The third thing is to maintain the ability to learn and give yourself internal drive. These days, it is very convenient to get information, but not a lot of people will take the initiative to learn. Your learning ability is your competitiveness. I am curious about everything, whether it is making lights or bread, for everything I do not know, I want to learn. I don't know why I love the process of learning knowledge and exploring the nature of things.
If you don't know the basics, it's hard for you to really create value for the industry, it's hard to bring more inspiration to the team. The ability to keep learning will make you more valuable, so I think it takes the ability to keep learning to create a cultural epidemic.
About the Hong Kong Chamber of Commerce
The Hong Kong Chamber of Commerce has a history of eight years. It has been promoting women's leadership, upgrading women's vocational skills, and building a common learning platform for learning and growth. It is a win-win platform for career resources and a co-creation platform for the development of social industries.
This year our theme is "SHE IMPACT", through a more inclusive and diversified platform, we share a series of short videos of story cases to give more inspiration and inspire more women to give full control over their personal values. We help them to break through their barriers while contributing to the beautiful and sustainable development of society.
Whether you are in the traditional FMCG, finance, real estate, banking, or more in science and technological innovation, culture, education, public welfare, and other industries, we all have very excellent women. In a woman's silent work, we are adding more influence to society and bringing better development and a future for society.
Join us, share your story, watch her story, contribute to your strength, and give full play to the impact of women with SHE IMPACT!
Unlock New China during the COVID era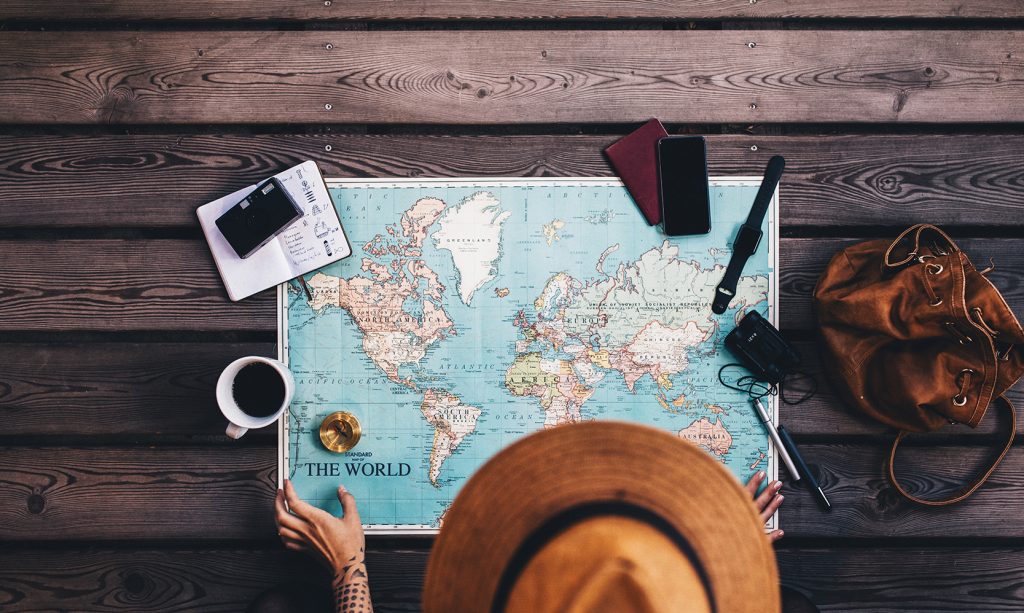 Entering the Chinese market takes time and extensive research as well as a deep understanding of consumer insights, trends, and local behaviors. Engaging in all these activities may be expensive and impossible for small to medium-sized businesses around the world. With the added constraints of COVID-19, finding an efficient and cost-effective solution is vital to unlocking the potential of the Chinese market. However, finding partners that can digest both the international and local Chinese perspectives can be hard and risky.
Under the goal of connecting global cultures to the Chinese youth, Shake to Win has been facilitating China market access for SMEs, cultural organizations, as well as public institutions from all over the world, building commercial and emotional bridges between distinct nations and helping Chinese consumers to reach the most unique places, products, and people. We offer an extensive range of services including localization, social media, online marketing, offline campaigns, e-commerce, and more, leaving you to focus on your business without the need to learn Chinese from your local destination. For more information or business collaboration please contact, partnership@shaketowin.net or try out Shake to Win by clicking the button below.