Shake to Win invited to the 2nd virtual edition of the Tianguis Pueblos Mágicos
Mexico with the support of the Minister of Tourism organized the second Tianguis Pueblos Mágicos online. The State of San Luis Potosí who hosted and sponsored the event received the international travel industry buyers virtually on December 9th and 10th.
The event brought together 582 buyers from countries all around the world and offered 128 exhibitors, each dedicated to the different Pueblos Mágicos (Magical Towns). Also available to participants of the event were Magisterial Conferences, webinars, an Exhibition area and a Networking lounge which allowed for pre-established meetings between buyers and exhibitors.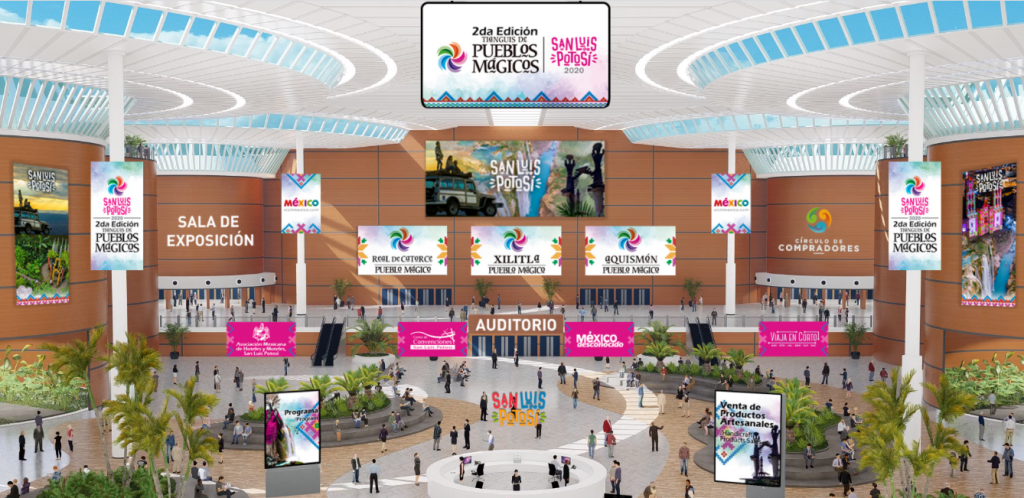 Additionally, the platform also works to promote and spread the Mexican artisanal culture with a handicrafts section that provides information on artisans and shops to purchase products from.
Over the two days, Shake to Win was present as the only Chinese company through our Regional Director (Mexico & LATAM) Rafael Vega Valtierra, who was able to establish a total of 40 important contacts with various service providers and tourism directors of the States of the Mexican Republic that represented the existing Pueblos Mágicos distributed throughout the territory. This included significant meetings with the Municipal Tourism Directorate of Aquismón, Bernal, Capulálpam de Méndez, Tulum and the Mexican Association of Adventure Tourism and Ecotourism (AMTAVE).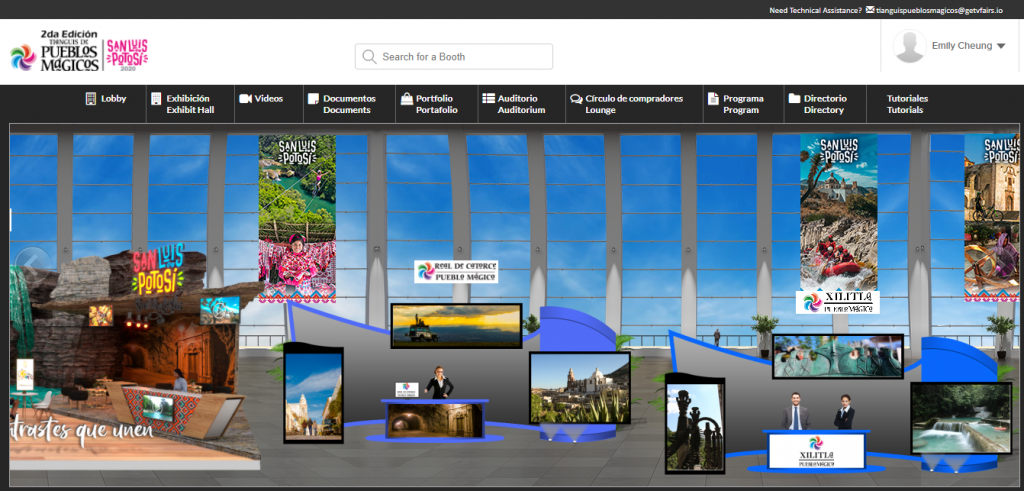 Created in 2001, Pueblos Mágicos is a tourism program developed by the Minister of Tourism (SECTUR) of Mexico and various government agencies that recognize with that name cities or towns of Mexico for their work in protecting and preserving their cultural wealth, communities that through time have maintained their original architecture, traditions, history, culture and nature that are manifested in various expressions through their tangible and intangible heritage.
The Pueblos Mágicos are defined as places with great symbolism and legends that enhance the national identity in each of its corners.
That is why El Tianguis Turístico Pueblos Mágicos is a great opportunity to establish and develop strong alliances that generate value. Shake to Win seeks to support the promotion of the Pueblos Mágicos to the fullest towards the Chinese tourism market, providing a gateway to more Chinese travelers that prefer local experiences when they travel abroad, taking with them the essence of the cultural and historical potential that characterizes Mexico.
If you would like to know more about us or are interested in any business collaboration please contact partnership@shaketowin.net.