Shake to Win at the ITB Berlin and the Tianguis Turístico Digital Mexico 2021
In March, Shake to Win has been actively participating in some of the most important international tourism events around the world. Pursuing our mission to preserve culture by creating intercultural bridges through technology, we are interested in sharing and creating fundamental links with service providers and spaces characterized by the cultural heritage of different countries. We are constantly working to highlight these spots so that they can be seen by the Millennial Chinese tourism market which, as we have previously mentioned, is an audience that has a high potential for economic development.
From March 9th to 12th, the 2021 ITB Berlin was held virtually. It is the leading B2B and networking platform of the world tourism industry with the most interaction of countries, destinations, tour operators, reservation systems, transport, hotels, among others. In short, it is the communication point between tourist services worldwide that provides exhibitors and visitors an ideal space for dialogue that brings together positive points of union that empowers the tourism industry.
During the event, Regional Director (Mexico & LATAM) Rafael Vega Valtierra successfully established connections with key industry officials marking a great expansion opportunity for Shake to Win in Latin America. Discussions and interest on Shake to Win were shared with the likes of Ana Onteneda from the Ministry of Tourism of Ecuador, Cecilia Tapia from the Ministry of Tourism of Uruguay, Daniel Duran from Gran Costa Dorada, and Clementina Del Tejo, the Promotion Director in Mexican Caribbean.
Similarly, International Project Manager Julio César Chinchilla linked up with Associazione Castiglionese Operatori Turistici (ACOT), GENOA tourism board, and Terre Borromeo, which are established in Italy.
"ITB has been a great gathering for those that are leading the industry towards innovative solutions. I am glad discussing about how Shake to Win can empower the acquisition of Chinese outbound tourism. The keyword during these days at ITB has been "collaboration" and I believe the DNA of Shake to Win lies on this principle for supporting culture and activating (the) local economy"

Julio Cesar Chinchilla, International Project Manager of Shake to Win.
Additionally, the second edition of the Tianguis Turístico Digital Mexico 2021 was held from March 23rd to 24th with the city of Sinaloa as a guest. The second iteration gathered a total of 1,679 registered buyers, 1,141 companies from 61 countries including Mexico, as well as 230 exhibitors, with 16,094 arranged business appointments. The event also featured conferences, webinars, an Exhibition area, and a Networking area. Likewise, the platform has a section that works to promote and disseminate Mexican artisan culture with a section of Mexican crafts.
In the same way, companies and service providers met to establish alliances, agreements, and businesses that undoubtedly benefit the tourist promotion of Mexico.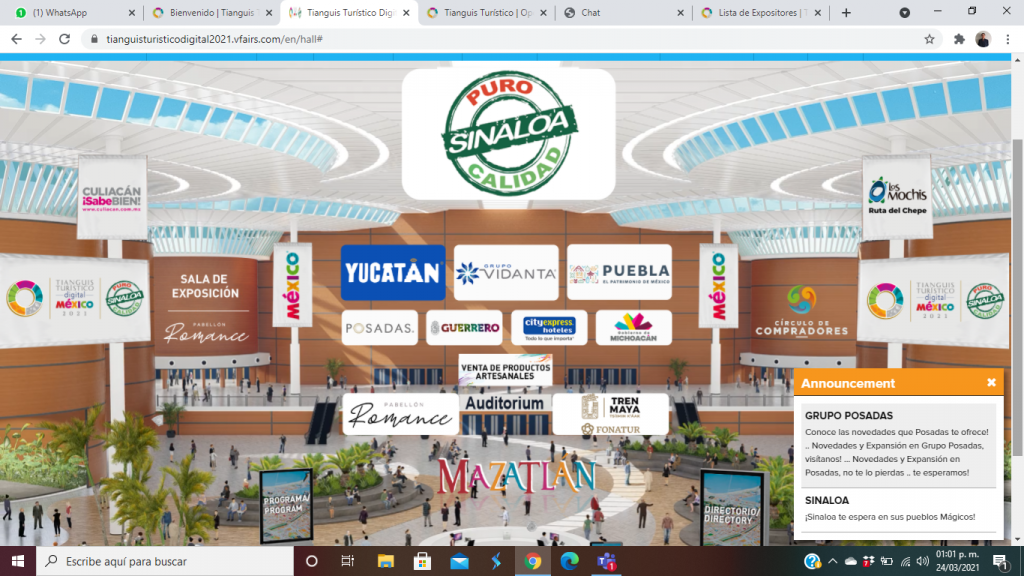 The Regional Director (Mexico & LATAM) of Shake to Win, Rafael Vega Valtierra held meetings with Janette Torres from the Michoacán Tourism Secretariat, Juan Felipe Mateo Alvarado from the Oaxaca Tourism Secretariat, Eloisa Vadillo Atoche Vice President of Tourism of CANACO Mérida and Roberta Pérez from the Nuevo León Tourism Secretariat.
Also present at this year's Tianguis Turístico was our founder and CEO, Emily Cheung, who expressed confidence and optimism for the growth of Shake to Win and the Mexican tourism market for Chinese consumers.
"It was amazing to have talked with the business partners in this wonderful conference. We are looking forward to establishing more and more meaningful and impactful collaboration with Mexican companies in the coming months."

Emily Cheung, CEO of Shake to win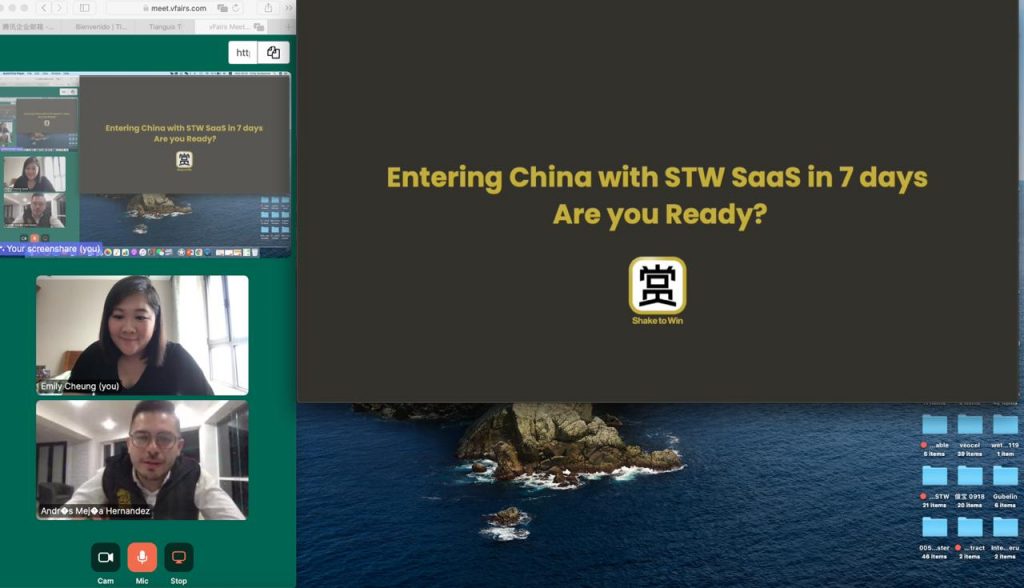 These types of events are of great importance for the tourist diffusion of countries and in this case, China offers a great opportunity for the sector.
"At Shake to Win, we are always present at the best tourist fairs around the world. In the last year, we have remained at the forefront of participating and in this way we continue to maintain contact with more places of value "

Rafael Vega Valtierra, Regional Director (Mexico & LATAM) of Shake to Win