Founder Emily Cheung provides mentorship for the 3rd International Collidoscope Challenge Business Competition
On March 8th, 2021, Shake to Win founder, Emily Cheung was invited to be part of the judge and mentor panel for the third day of the 3rd International Collidoscope Challenge (ICC). Organized by the Elite Master of Finance (EMF) of Fanhai International School of Finance (FISF) at Fudan University, the ICC aims to foster outstanding university students from all over the world to work together in teams. Through this platform, students are empowered to realize their innovative ideas through effective communication and leadership, creative problem-solving ability, close team cooperation, and professional mentor guidance.
This year's theme was focused on "Global Health Innovation". More than 1,000 students specializing in various disciplines applied from all around the world with only 80 outstanding students selected to participate in this year's ICC event. The coverage and internationalization of participating schools have further improved, showing a trend of more diversification and internationalization. Participating students come from 33 universities around the world including New York University (USA), The London School of Economics and Political Science (LSE in UK), Universität Mannheim (Germany), Nanyang Technological University (Singapore), Seoul National University (South Korea), The University of Hong Kong (Hong Kong, China), National Taiwan University (Taiwan, China), BI Norwegian Business School (Norway), and more.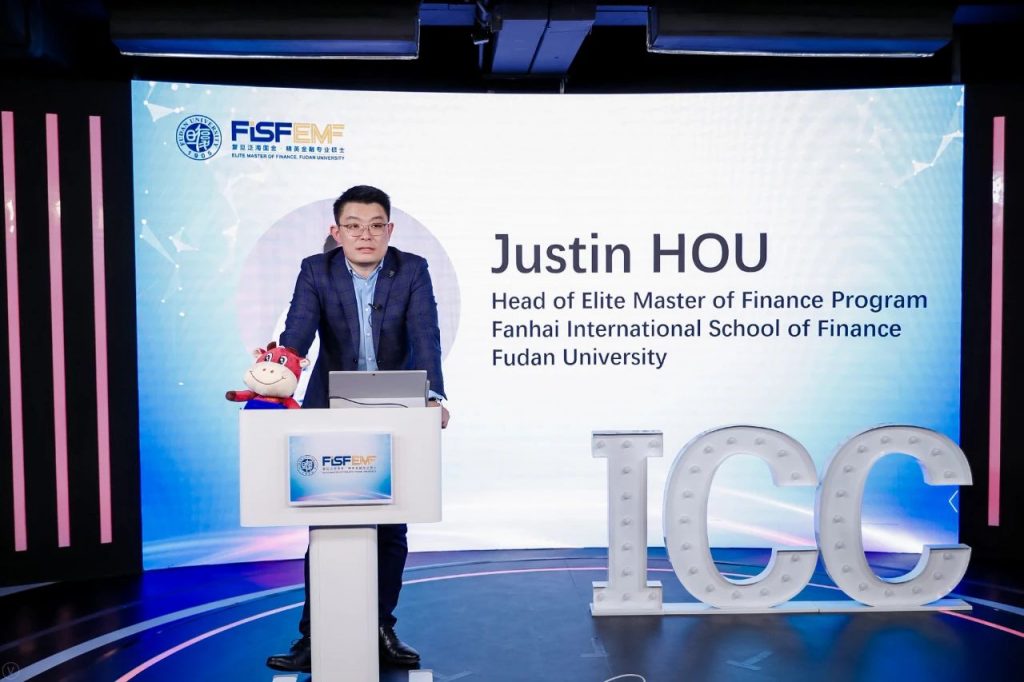 During the event, students partook in a mid-term assessment with mentorship from five entrepreneurs from the Amazon AWS Joint Innovation Center including Shi Yin, general manager of the Amazon AWS Joint Innovation Center, Transflow founder Shuang Bai, Shake to Win founder Emily Cheung, and Protostar Education Founder Antony Chen, OAKARY founder Jerry Wu. Each mentor analyzed the business presentations of four groups, providing valuable feedback in terms of creativity, business model, feasibility, and presentation in preparation for their final presentation.
In this way, Shake to Win strives to engage not only with the businesses but the future leaders to learn and understand from their perspectives about Chinese culture and business environment. At times engaging with institutions from all over the world including Cristobal Colon University, Hult International Business School, Vlerick Business school, Ghent University, and more. Through these specialized programs and mentorship sessions, international students can gain a better understanding of the Chinese digital eco-system from our perspective as a new age cultural tech company which in effect, aims to expand a mutual appreciation and understanding of cultures, linking them to China through the stories and efforts of our team, partners, and supporters.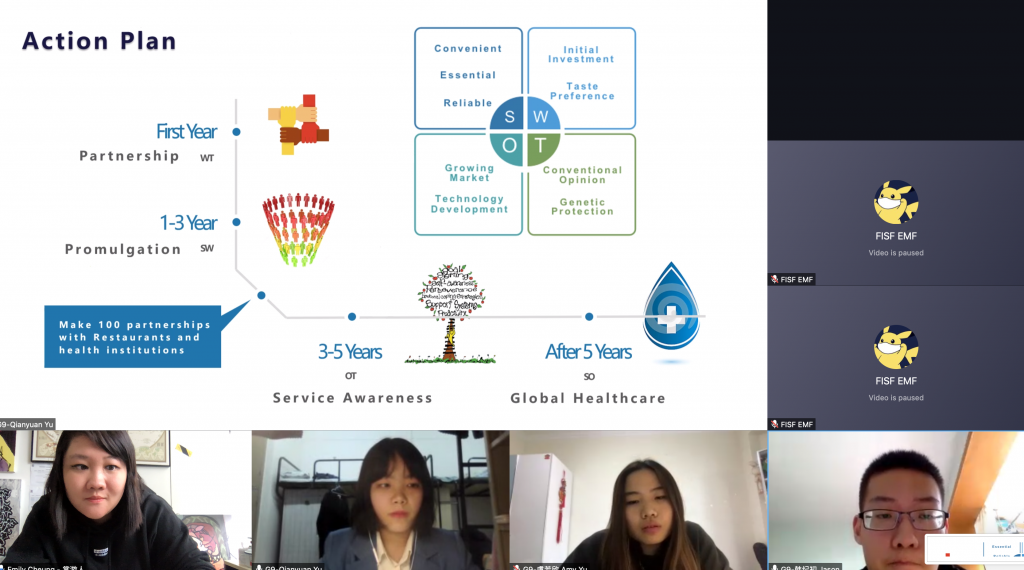 On the final day, 20 teams made their final presentations to judges Michael Sung, associate professor of practice at Fanhai International School of Finance, Fudan University, Huang Jiasong, Managing Director of Ansport Investment, and Professor Zhou Liwei. The students' innovative plans closely follow social concerns and are eclectic. Teams presented digitally-integrated solutions that focused on quality of life, social and psychological health, women's healthcare, and more. Each team's creativity and wonderful performance were highly praised by the three judges and teachers marking a successful conclusion to the event.