Chocolate and China: The sweetest gift from afar (Part 2)
This week, while many indulge in large doses of chocolate over Easter, we're exploring chocolate's popularity in China in a two-part series. Following up on Part 1's overview of the influence of Chinese culture on their taste for chocolate, Part 2 provides a few tips and examples on how to entice Chinese travellers.
The Chinese are not really big on chocolate—that we have established in our previous article. Marketing chocolate as a high-end product may have hindered its market reach, but the real underlying cause appears to be the failure to understand local culture and adapt chocolate to Chinese taste. And while not all businesses abroad intend to sell inside China, preferences and habits are among the things people carry with them when they travel—no matter where they are from.
So, how can small businesses in the chocolate industry abroad attract Chinese visitors?
In Part 1, we learned that even when the Chinese do not buy chocolate for their self-indulgence, they will buy chocolate as gifts for relatives, friends, and business partners because offering gifts is a strong part of Chinese culture. Plus, the fact chocolate is seen primarily as a foreign delicacy is, in fact, a positive factor for small businesses abroad. Finally, gifts are meant to be special and the more authentic and unique they are, the better. Chinese independent travellers, in particular, are in search of authenticity and local identity in their journeys, and this is also true of the gifts they buy.
But in order for Chinese independent travellers to find you, they first have to hear about you.
It may sound obvious, but nothing is ever that straightforward when dealing with a different culture, especially when it comes to China. To begin with, Google, Facebook, Instagram, and Youtube are blocked in China. And even when they can access foreign websites or social networks, they do not, simply because they prefer to use tools in their language and which they know and understand.
Here are a few concrete tips on how small businesses can attract Chinese visitors:
Create an online presence in China
Chinese tourists spend 12 days researching online and visit at least one online price comparison site before they book their trip, according to a Hotels.com China team research. Millennials, who prefer to travel independently, do their research on their mobiles and rely heavily on Chinese social media such as WeChat.
Offer information in their language
And language, in this case, is not only about words, but also about how those words are conveyed. Translating both online and offline key information into Chinese will certainly help, but it is important to pay attention to what information you provide and how it is portrayed.
Being a small local business is, in fact, a plus for Chinese independent travellers, as you are unique by definition in their eyes. The Chinese in general love storytelling, so describing your businesses' story and how it links to your culture is very important. Highlighting the cultural identity of your product (in this case, chocolate), how it is different from others, its tradition and how it is made is essential.
Gifts matter
Offering gifts is a part of the Chinese culture as much as Chinese characters are. And while the focus is to let them offer your chocolate as gifts for their loved ones back home, those who give also like to receive. So don't be afraid to show them courtesy the way they see it: offer them a souvenir, a sample, or a discount. Remember: gift culture in Chine is not necessarily about size, quantity or price, it is about the gesture, about showing respect and thoughtfulness.
How Shake to Win can help you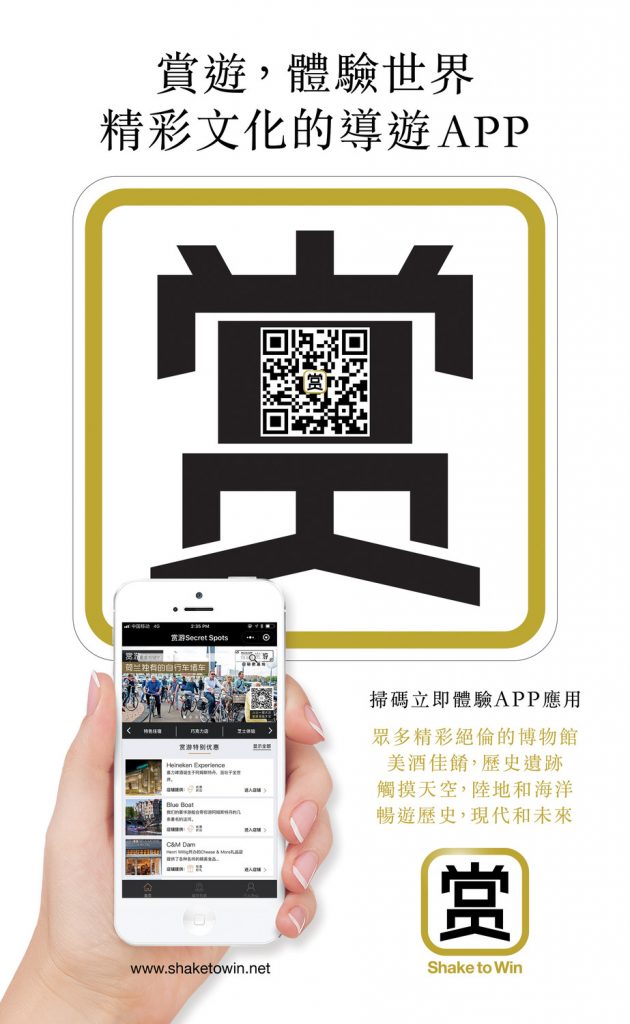 Shake to Win connects Chinese independent travellers with authentic places and cultural experiences around the world. Because our users care about culture and so do we, Shake to Win offers local businesses who represent the local way of life an easy, hassle-free way to reach Chinese independent travellers.
We want our users to have the best, most authentic chocolate experience during their travels. We also want local places and businesses we love to be able to attract Chinese visitors who respect the local culture. Our app contains listings of experiences, businesses and cultural institutions selected by our team with both our users' preferences and customer needs in mind.
The Shake to Win app also provides businesses with the possibility of offering our Chinese users incentives with only a few clicks. This is a thoughtful, culturally sensitive way to let travellers know long before they arrive at your doorstep that they are welcome at your shop and will be well received.
Joining Shake to Win is really easy. No need to know Mandarin, set up Chinese social media accounts, or even leave your office. Get a free listing on our app and let a new China get to know you.
A few sweet spots already on our app
Below are some examples of chocolatiers carefully selected by the Shake to Win team. These spots are already discoverable for Chinese independent travellers via our app:
Charlotte Brunswick Chocolates (UK)
This little shop in Bath has been selling delicious chocolates since the 18th century. The original owner of this little shop, Charlotte, enjoyed experimenting with new flavors and texture. The results are a selection of chocolates so delicious and popular that she soon became renowned throughout the city of Bath. Today this little shop still creates chocolate with recipes that are inspired by her ideas and explorations.
Sierra Nevada chocolates (Spain)
This little family-owned business located in Granada, Spain offers a selection of quality handmade chocolates. With their love for chocolate, they try to give their clients the best chocolate experience. They have over 40 different flavors of truffles and bark.
Neuhaus (Belgium)
Neuhaus is one of Belgium's most well know chocolate shops. Since 1857 this shop sells delicious chocolate to its clients. They are also the inventor of the pralines! For more than 160 years, Neuhaus has remained the innovator, originator and quintessence of Belgian chocolate excellence. All their chocolate is created in Belgium with the finest non-GMO ingredients from the best regions of the world. You can find their shops all around Belgium.
Zaini (Italy)
Zaini is a little Milan factory of chocolate and other sweets that was founded in 1913. It was the dream of the founder to create different chocolates and sweets for each different person. Luigi Zaini products are today distributed in 50 different countries, but nothing compares to visiting the factory where it all began.
De bonte koe (Netherlands)
The bonte koe, is a shop that has been founded in 1992 by Carmel Klein Kelly and Cees Kleen. Now the shop is owned by Conner Klein, the son of the original owner. This family-owned business sells delicious little bonbons and chocolates and has become a true chocolate Mecca in the Netherlands.
Fudge factory (UK)
This chocolatier is also based in Bath. They use only fresh and natural ingredients, free from preservatives in their products. They use the finest natural ingredients to make the most delicious and addictive handmade fudge, chocolates and confectionery. Ideal to spoil yourself or great as a gift.
Puccini Bomboni (Netherlands)
Puccini Bomboni is a little chocolatier who grew quite a lot since its founding in 1987. They challenge people to reconsider the classic chocolate flavors and experiment with Puccini's unique flavor range and artisan hand-crafted aesthetics. Each and every Puccini chocolate is meant to be a unique experience. You can find their shop in Amsterdam in The Netherlands.