[Project showcase] Helping Chinese consumers explore the fragrance of Spain from Shanghai
From November 2021 to February 2022, Noe China, the organizer of "SPAINTOU ", in collaboration with Shake to Win, created a special 4-month promotion under the theme, "FINDING SPANISH VIBES IN SHANGHAI". The theme explores the original meaning from the perspective of Spanish aesthetics and guides the public to open a new experience of beauty. In order to help Chinese consumers discover the Spanish style buried in Shanghai's streets via the lenses of art, history, culture, gastronomy, and so on, Shake to Win provided media support using social media. Additionally, 3 promotional videos were made with 7 spots listed on the Shake to Win APPs.
Whether it's historical structures, traditional food, or classic paintings with the warmth and sunlight of the Mediterranean, among Shanghai's high-rise skyscrapers, you can always sense the various appeal from across the world. The promotional period was planned, with audiences including young fashion groups, school students, and professionals. Here are some of the highlights of the promotion.
Building relevance through Spanish Architecture and Gastronomy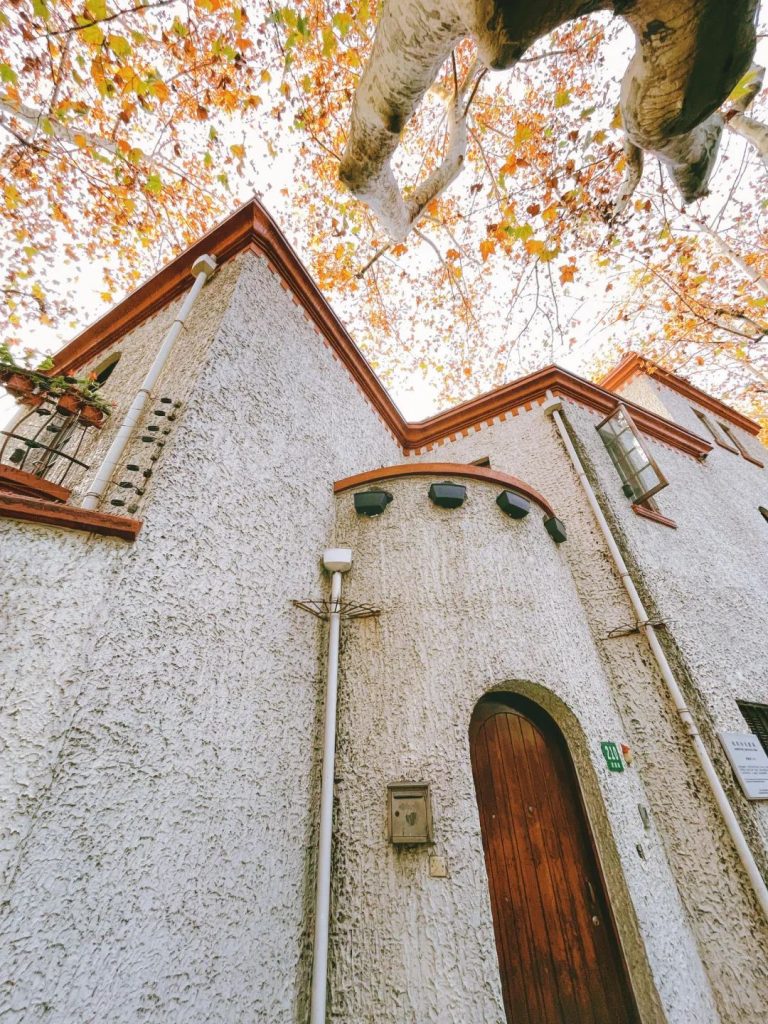 The experience of travel is defined by the sights and smells of a region that are deeply rooted in culture and history. In order to showcase the artistry and story of such sights and smells SPAINTOU organized a special walking tour and partnered with Spanish restaurants in China that accurately capture Spain's exquisite gastronomy.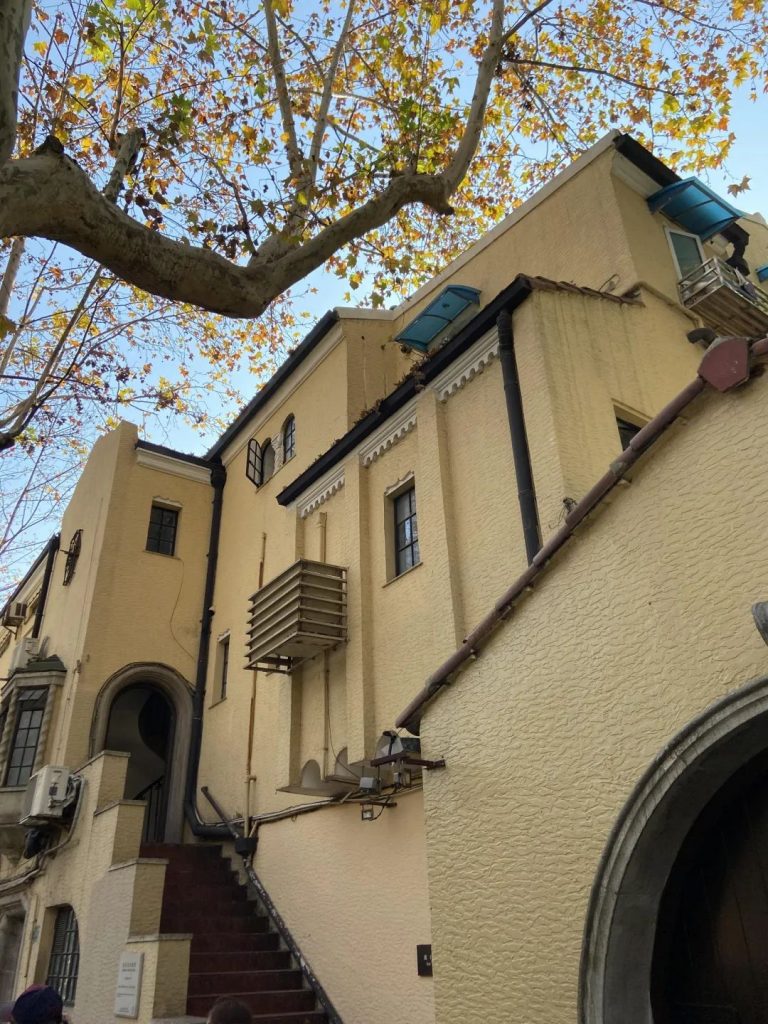 The Spanish Architecture walking tour is divided into two routes, namely the Hongkou District and the Xuhui District. Seven buildings highlight the character and historical memory of Spanish architecture. In this program, STW invited Xu Huan to be the cultural guide. Graduating from the History Department of East China Normal University, he has presided over the preparation and curatorial work of the former residences of notable celebrities and cultural venues in the Hengfu Style District.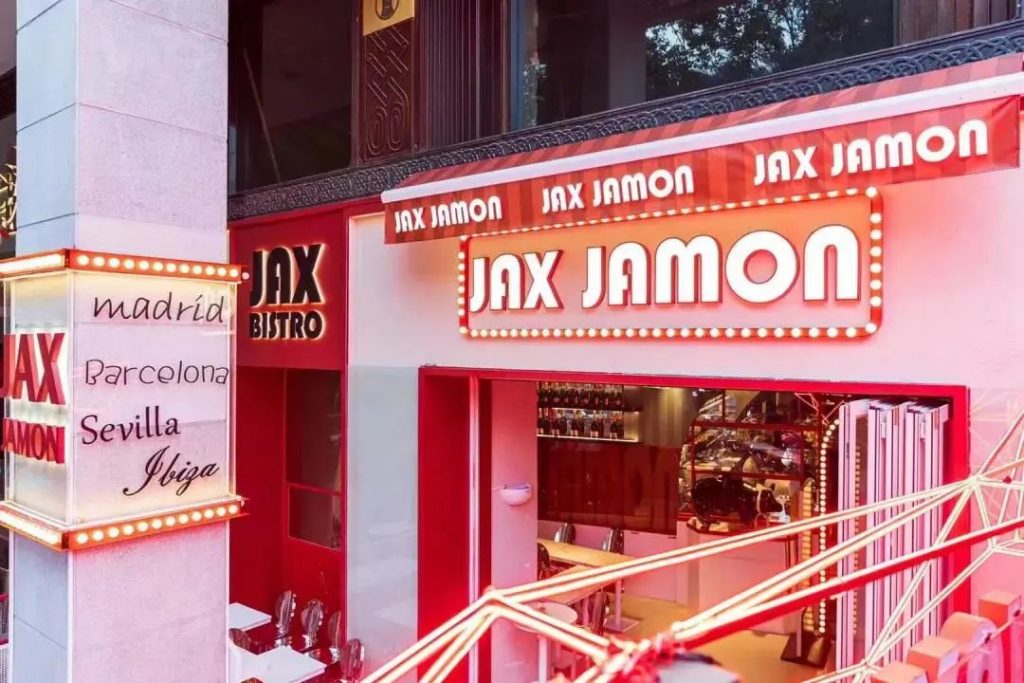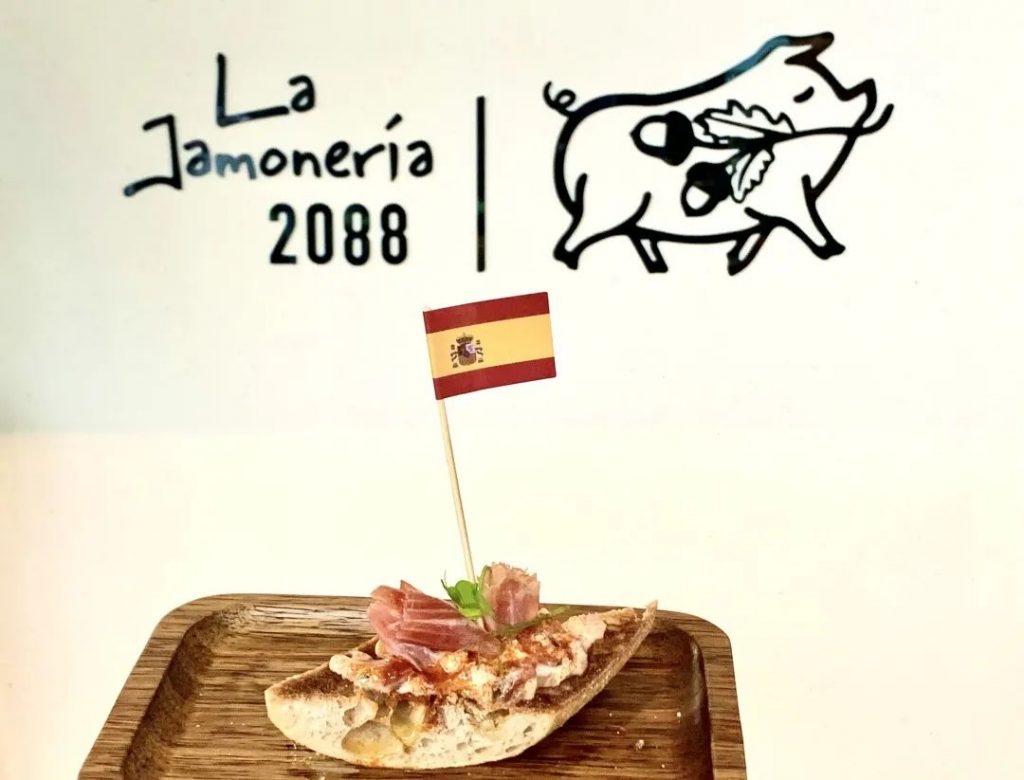 In addition to supporting the walking tour, STW shot promotional videos for four authentic Spanish restaurants in Shanghai. These restaurants include TOMATITO, JAX JAMON, BROWNSTONE, and JAMONERIA 2088. These four restaurants have their own characteristics, but they all exude the inherent attributes of Spain; there is a bar inspired by the traditional Spain of the 80s, which perfectly combines food and design as well as a restaurant that presents authentic Spanish cuisine to diners who are deeply in pursuit of Western food culture.
Engaging with Spanish Painters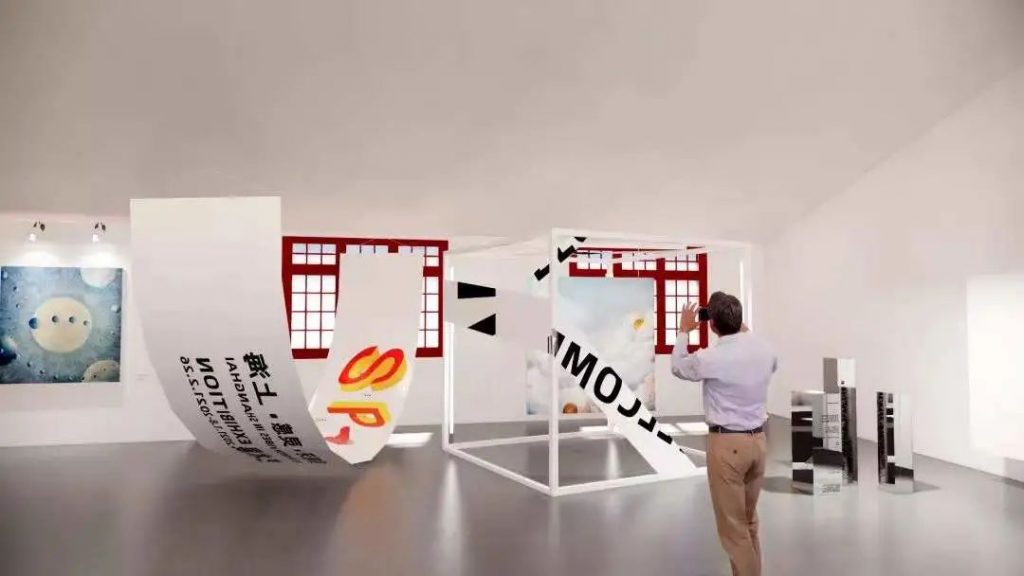 The STW team was invited by the organizer for an exclusive interview before the official opening of the Spanish artist Carlos Morell's "Abstract Symphony" solo exhibition on February 10th. Accompanied by the artist, STW visited and photographed the artworks.
Carlos Murray is a Spanish artist born on January 24, 1957, in Palma de Mallorca, Spain. Carlos received his bachelor's degree in arts from the University of the Arts in Barcelona and founded his own gallery in Mallorca. His paintings, influenced by the art master Joan Miro, are full of vivid imagination and frequently convey a sense of pleasure and gladness.
Carlos has created the "Constellation" and "Clouds" series of works using oil painting on canvas as the medium in the past three years. He has a warm cosmic perspective and guides himself to have a dialogue with the subconscious. The exhibition was on display until February 27th and six prospective artists were asked to collaborate with Carlos Morel on a painting during the show. There was a sensory direction, providing the audience with a full spectrum of the Spanish art experience.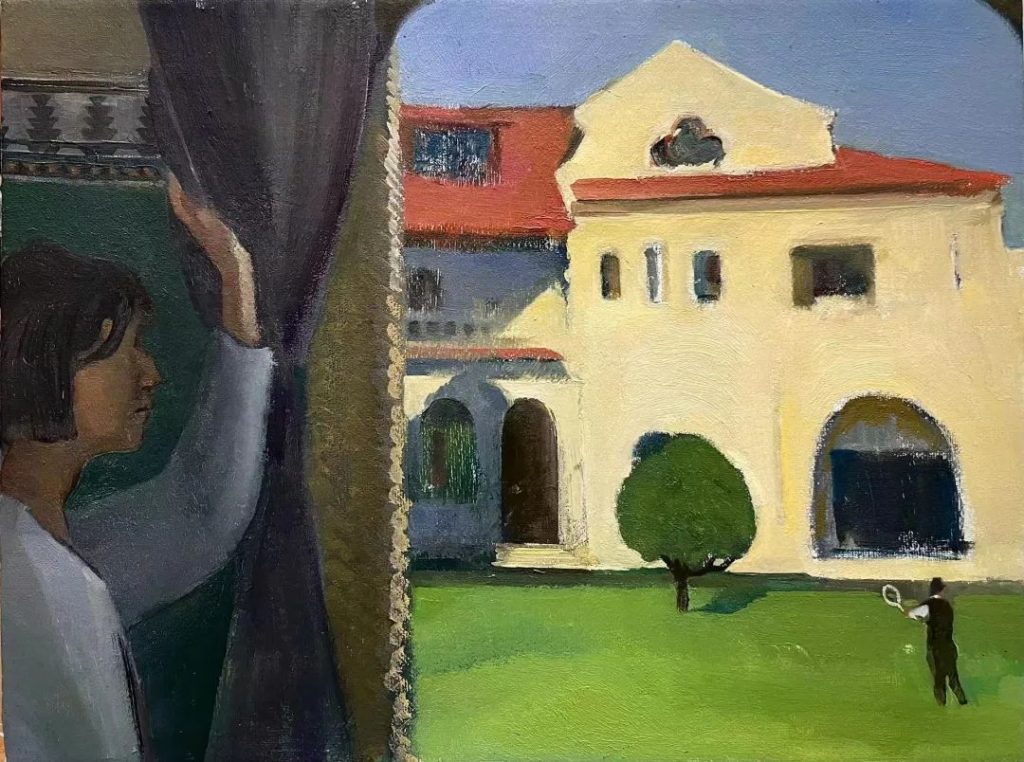 Alongside the exhibition, local artists were able to capture the Spanish experience through the painting competition and photography competition. STW received 570 paintings and photography works from 8 cities including Shanghai, Hangzhou, and Suzhou. The Spanish-style buildings photographed in the works were located in various administrative districts of Shanghai. At the awards ceremony, a total of 117 awards were awarded, including the Best Photography Popularity Award, the Writer Photography Creation Award, and the Most Popular Award.
Outcomes of the collaboration
SPAINTOU saw an upward trend of engagements on all their platforms with the help of STW's promotion and media support. As of February 25, 2022, a total of 16 related promotional Weibo posts have been published, with a total exposure of over 300K with the promotional video reaching over 65K views. At the same time, 6 WeChat posts have received about 16K views with readers also sharing every post.
This is a very significant case for destinations abroad looking to share their culture throughout foreign markets such as China, one of the world's biggest outbound tourism markets. In fact, while many countries have rich and valuable cultural assets, understanding how to market to people from different cultures can be costly and challenging. Carrying such know-how, STW has successfully garnered interest in China for the Spanish experience, building anticipation and top-of-mind relevancy for Spain's culture, heritage, architecture, gastronomy, and more in a time when travel is not possible.
While Chinese travelers have remained closed off from the rest of the world, their desire to travel and experience has only grown since. Keeping engaged with future travelers is the key to securing the growth and relevance of foreign travelers worldwide. We hope to build more successful cases with more countries and build a more sustainable tourism value for destinations both in and out of their respective regions.
Unlock New China during the COVID era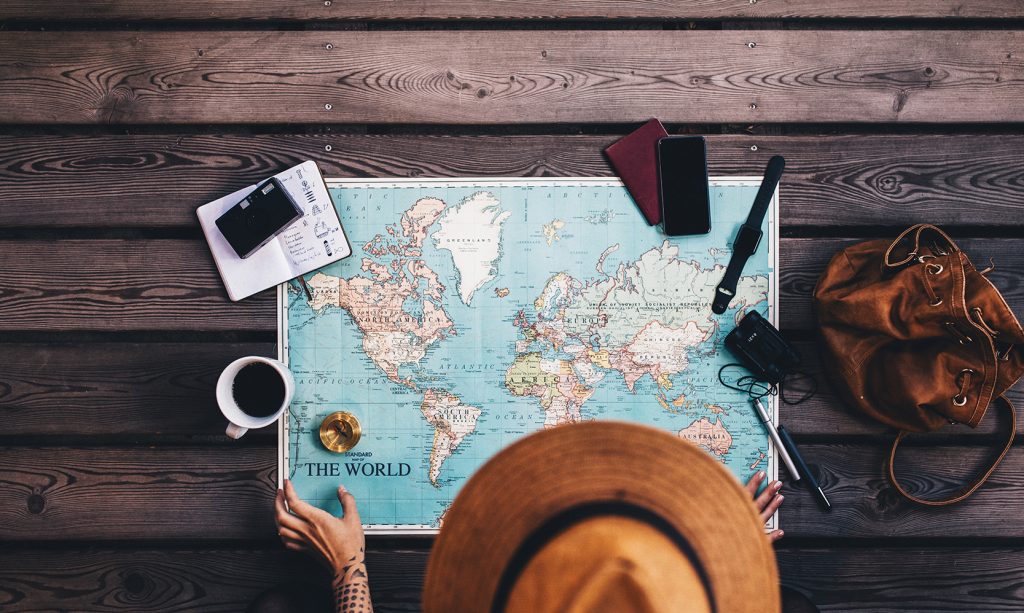 Entering the Chinese market takes time and extensive research as well as a deep understanding of consumer insights, trends, and local behaviors. Engaging in all these activities may be expensive and impossible for small to medium-sized businesses around the world. With the added constraints of COVID-19, finding an efficient and cost-effective solution is vital to unlocking the potential of the Chinese market. However, finding partners that can digest both the international and local Chinese perspectives can be hard and risky.
Under the goal of connecting global cultures to the Chinese youth, Shake to Win has been facilitating China market access for SMEs, cultural organizations, as well as public institutions from all over the world, building commercial and emotional bridges between distinct nations and helping Chinese consumers to reach the most unique places, products, and people. We offer an extensive range of services including localization, social media, online marketing, offline campaigns, e-commerce, and more, leaving you to focus on your business without the need to learn Chinese from your local destination. For more information or business collaboration please contact, partnership@shaketowin.net.