Insights: Why China is the ideal partner for Latin America's E-commerce boom
The world is facial major challenges with the ongoing COVID-19 pandemic. While many markets were heavily affected, the circumstances also brought attention to the importance of digitalization across many industries and locations that were operating under traditional business practices. Hospitality, tourism, and brick-and-mortar businesses that require face-to-face interactions lost significant revenues from social distancing protocols. Due to such limitations brought on by the pandemic, businesses were forced to adapt to the digital realm.
Latin America's digital payments and e-commerce has seen massive growth with companies such as Nubank, Uala, Mercado Libre, and more making moves to open up the digital markets in the region. These firms are finding inspiration from Chinese digital business practices to build the future digital platforms of Latin America. This is further backed by China's Digital Silk Road (DSR) which supports middle-income and developing nations to fill the digital gap through infrastructure investments and technological facilitation from large Chinese firms such as Tencent, Alibaba, Huawei, ZTE, and more.
China-Latin American relations are closer than you think
China's presence in this region is vital for Latin American countries as they are not included in development cooperation programs for digitalization such as those led by the EU or major governing organizations. Despite being a significant trade partner for member countries of these organizations, only China has made a noticeable impact in Latin America, and it is not the first time that both regions have relied on each other during a crisis. Furthermore, in terms of market conditions, China and Latin America also share similarities. GDP per capita for both regions is around $17,000 with similar ratios of the middle class at 30% of the total population.
During the 2008 financial crisis, Latin America faced one of the worst economic periods of the century. Within 2 years, China's high demand for commodities allowed Latin America to double its exports to China bringing about a quicker recovery. Trade between China and Latin American countries also showcased such notions. In 2002, total trade between the two regions was $18 billion, going up to $316 billion in 2019 and dipping down just to $315 billion in 2020. At the same time, China has worked to establish free trade agreements with Latin American countries and has also become the top trading partner of Brazil, Chile, Peru, and Uruguay. 
Meanwhile, protective policies that hindered vaccines from being distributed equally around the world led to economic and social gaps between specific regions. Emerging countries that lacked political influence or relevant technologies struggled to obtain COVID-19 vaccines in a timely manner. During this time, China has been steadily providing doses across some of these nations to support them. Although there is criticism over the effectiveness of vaccines and the use of vaccine diplomacy, it is without a doubt that such efforts provide a helping hand to those in need. Latin America is one of the regions that receive the most Chinese Covid-19 vaccines per capita. Data from Duke University's Global Health Innovation Centre reports that Latin America is slated to get 225 million doses of Chinese vaccines with Chile and Brazil being on the top of the list with 323 doses per every 100 people and 47 doses per every 100 people respectively. Considering these links, it is without a doubt that China will play a great role in Latin America's post-COVID-19 recovery.
An ever-growing opportunity for Latin America in China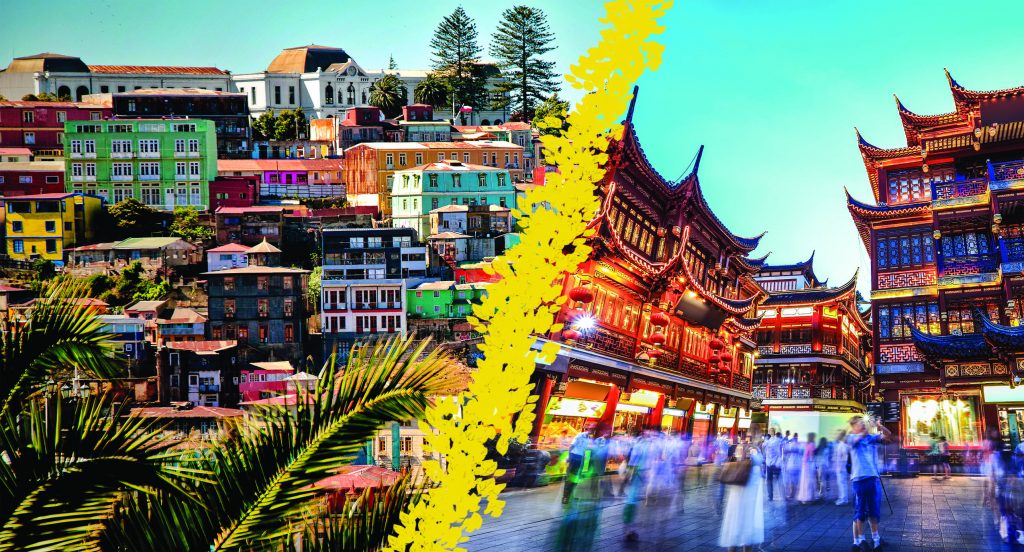 China has been successfully bringing thousands of Chinese people out of poverty over the years as part of its national plans. The result is a larger middle class with a growing ability to spend. Coupled with China's already exponential digital revolution, Chinese consumers were able to develop more sophisticated tastes and habits allowing access to new imported goods. Chinese consumers' concern for higher quality, safer goods at reasonable prices as well as changing trends have also been a driver of success for companies abroad. For example, Chile's Office for Agricultural Research and Policy shows that Chilean cherry production has tripled over the past 10 years, with approximately 85% being exported to China. This success possible due to a trend among Chinese consumers who could find affordable and safer cherries to purchase: In China, red represents luck, making cherries an appropriate gift during Chinese New Year, one of the most important holidays in China.
Trade conflicts and a shift in diplomatic relations have also left gaps within China's markets. Australia, UK, the US, and other countries faced trade sanctions over items such as wine, beef, pork, and other agricultural products. Hence, Latin American countries which were one of the main competitors in this field had an opportunity to build market share within China during these times.
Technology and innovation is transforming Latin America's e-commerce landscape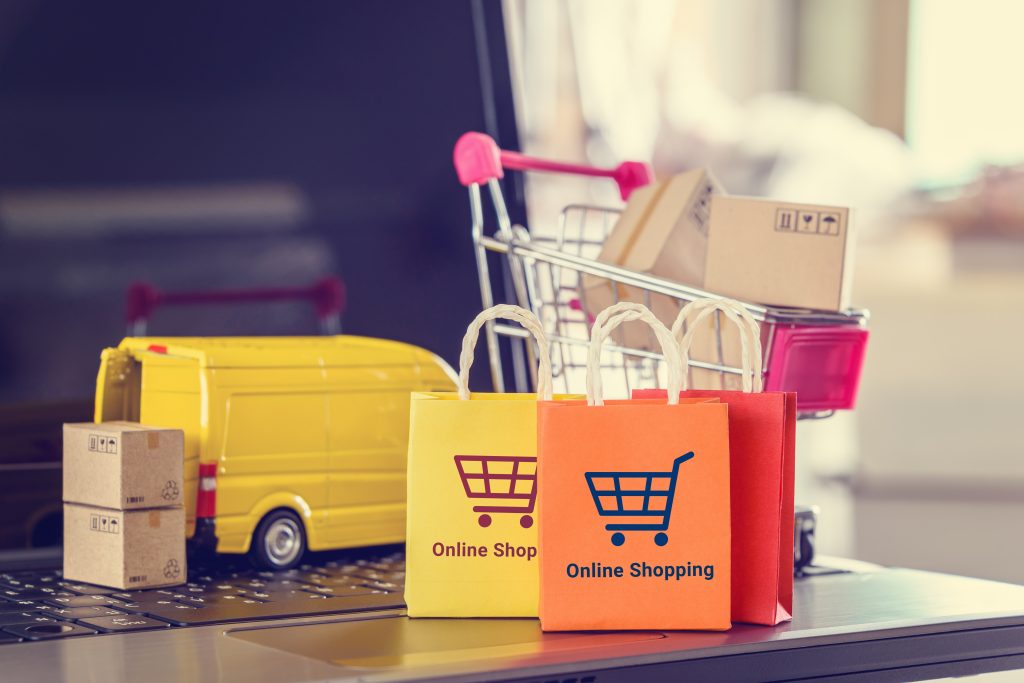 Leveraging technological advancements and innovative models from Asia's mature digital markets, Latin American businesses are now able to have a better understanding of Chinese consumers' needs in order to increase profits. Fueled by the growth of digital payments in Latin America in 2020, this market is expected to become one of the e-commerce markets in the world to experience the fastest growth. International giants such as Amazon and Shopee have already stepped into the market to compete, however, regulatory hurdles that protect local businesses still prevent them from becoming the market leader.
Post-pandemic numbers indicate that about 13 million Latin Americans made their first online transaction in 2020. Data from Statista further amplifies this, with retail e-commerce going up by 36.7% ($85 billion). Looking at the growth of specific countries within the region, Argentina, Brazil, and Mexico had the highest growth with 79%, 35%, and 27% growth respectively. With such figures, local e-commerce operators like Mercado Libre have come out as one of the leading winners by reaching 2 times their value over the course of a year. Its user base increased from 61.1 million to 112.5 million in the first 9 months of 2020 while total payment volume grew 71.5%.
On the other side of the world, Latin American products are seeing significantly larger sales. For example, on China's customer-to-manufacturer (C2M) e-commerce platform, Pinduoduo Latin American products from over 20 countries experienced a 310% year-on-year increase in sales with agricultural products, snacks, and nuts having the fastest growth. These products were able to cater not only to cater to the mass consumers but also to the health-conscious and self-aware younger generations of Chinese.
The Chinese market is still hard to navigate without a Chinese partner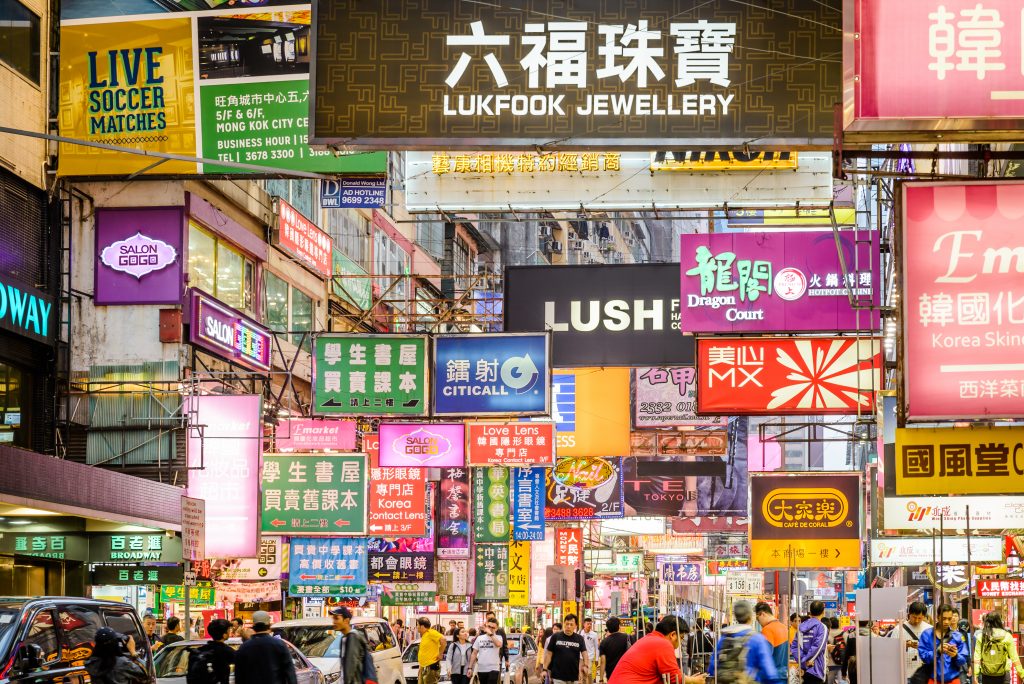 While the aforementioned information suggests China can be a safe haven for Latin American businesses to expand their portfolios and market reach, the Chinese digital ecosystem still has many barriers to entry. Aside from differing consumer preferences, culture, and language, China's market is still very competitive and needs a suitable partner to facilitate market access. From setting up business licenses, creating and maintaining Chinese social media accounts, and implementing localized branding, there are still many challenges for businesses in Latin America. Finding the right partner will be crucial to efficiently and appropriately target Chinese consumers. 
New e-commerce models such as social commerce and offline to online sales models (new retail) are still new concepts to parts of the west. Major companies have faced backlash for failing to understand Chinese values and tastes on many occasions. For example, luxury brands such as Gucci and Prada failed to maximize returns on the Douyin craze due to failed branding strategies resulting in criticisms of low video quality, inorganic engagement, and low level of influence on the platform. Social media plays a key part in any business entering the Chinese market and companies in Latin America should take into consideration all these factors when approaching the Chinese market.
Shake to Win provides a quick and simple solution that facilitates entry into China's digital ecosystem. By offering a comprehensive scope of interlinked services such as localization, regulatory compliance, market consultation, digital payment & e-commerce integration, as well as promotional marketing campaigns and branding, Shake to Win is able to build value for brands efficiently at a low cost. At the same time, we value our clients' brand and integrity as part of our mission, to appreciate cultural understanding between China and the world. We have worked with brands, designers, as well as cultural institutes to help preserve what they have while at the same time helping them to reach out to Chinese consumers and future travels who are curious to learn, spend and share. Our experts in Latin America and experience in supporting their businesses to grow in China is one of the main reasons our partners work with us. If you are interested in any business collaboration or have any inquiries, please reach out to us at partnership@shaketowin.net.