Emily Cheung speaks at VEOCEL™ New Power of Nature Webinar (自然新勢力硏究發佈會) 2020 and shares her perspectives of the future of sustainable consumption among millennials
On 29th Oct 2020, Emily Cheung, founder and CEO of Shake to Win, founder of global citizen community together with Mr Harold Weghorst, Global Vice President Marketing & Branding at Lenzing Group and Eden Lau, CEO of Tocanan spoke in the VEOCEL™ New Power of Nature Webinar (自然新勢力硏究發佈會). As we all know that humanity is facing a lot of challenges nowadays, while the global pandemic spread and environmental problems are also being addressed by public day by day. At this webinar, three speakers have shared their perspectives towards sustainability from angle of the brand, consumer and influencer.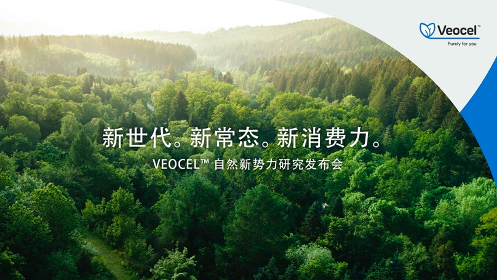 Mr Harold Weghorst, Global Vice President Marketing & Branding at Lenzing Group, shared his perspectives towards sustainability as opening part. He mentioned "Covid can teach us that we need to treat nature with respect and can't take life for granted. We need to be more conscious. Eco-conscious living is not a lifestyle or a trend; it needs to become the standard for all of us." He is convinced as human, we can do it, and we have fought worse crisis, and we will fight Corona as well. "Saving the planet needs to be our next top priority. And make sure that offer is based on naturally sustainable materials that are less harmful to our planet. Products that fully biodegrade and revert to nature. The VEOCEL(tm) brand is providing exactly that. And we at Lenzing are fully dedicated to take responsibility in protecting our planet while offering the best solution for consumers." Mr Harold said.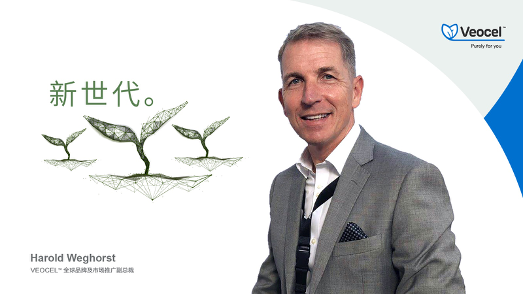 Eden Lau, CEO of Tocanan, an expert of AI technology, shared some meaningful insight from Gen-Z female market consumption pattern in mainland China how female make the decision when purchasing facial mask product. The majority of the interview data showed that female consumers consider six key factors when choosing skin-care products. "soft to skin", "safe materials" etc. are ranked as the top priority in consumer's mind. The young generation also considers "nature" materials could be one of the key consideration when they are considering which product to choose. Eden also mentioned that "nature" element could be a great selling point for the brand to engage with the young TA from his research.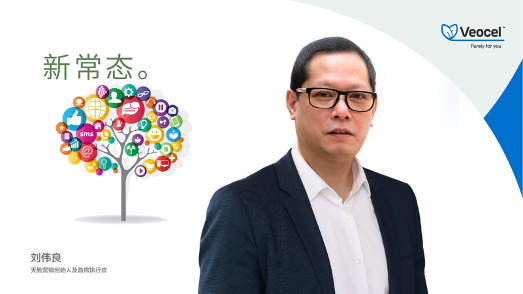 Emily Cheung, our founder and CEO, was the third speaker as her role of a sustainable lifestyle KOL. As we all know, Emily is passionate about preserving culture, but also she did quite some charity and CSR projects while she has free time, including environmental issue and climate changes. Her topic is also about what Shake to Win cares. About a year ago, Emily founded a CSR platform together with VEOCEL™ called "China Global Citizen Community". It is an online platform that educates Millennials on social media landscape about sustainable lifestyle and tips on how we can preserve the planet with small actions daily. Fully leveraging her team's expertise, they successfully recruited 80,000+ social media fans to join the "China Global Citizen Community" and generated 5,000,000+ readerships from all the original and authentic contents spread on Weibo and WeChat.


Moreover, Emily had initiated the collaboration between two sustainable night market events with "China Global Citizen Community". During the event, 5000+ participants get a chance to get a sample of the VEOCEL™ product and make an excellent plant at home. As a female entrepreneur, she thinks promoting sustainability is not just for our generation but also our next generation.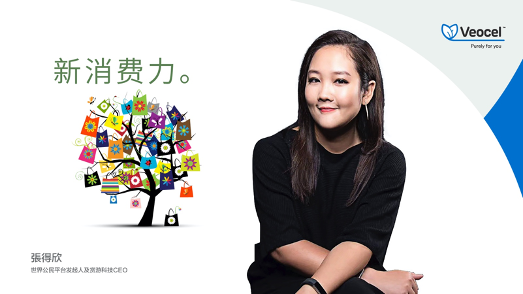 Recent research of "Who Care Who Does" mentioned that under COVID-19, 76% of consumers are more careful about having a healthy lifestyle, 53% of consumers support brands which have "green", "environmentally friendly" label. Emily mentioned, "the young generation in China is changing, they are more conscious about what's happening with nature, and they are willing to make a change for a better future tomorrow."
Over 100+ guests from the beauty industry participated in the webinar and hoped through our sharing, more and more people can join us to preserve our platform with actions. Shake to Win will support green tourism, sustainable consumption and so on, hope can work with more partners like VEOCEL™ to co-promote sustainable lifestyle together in the mainland China market.
For any businesses collaboration enquiry, welcome to email us at partnerhsip@shaketowin.net.