China Insights: How do Chinese travelers feel about tourism abroad?
Vaccinations are being implemented all over the world in an effort to stomp out the COVID-19 pandemic and bring back a return to normal international travel. Despite these efforts being made, it is without a doubt there is a long road ahead for the international travel that we are all accustomed to. As of today, China has given out an estimated 172 million vaccines with a rollout of 5 million doses a day– the fastest in the world. Ambitious plans to vaccinate 560 million people, about 40% of China's population, by the end of June has hit vaccine shortages as of late, yet the Chinese government has been successful in keeping the virus at bay and efforts are underway to secure a more even vaccination distribution plan in the coming months.
Chinese tourism plays a key role for many economies around the world and will undoubtedly remain so in the future. In just East Asia and Southeast Asia, Chinese tourists accounted for about 67% of all trips made in the region. Younger Chinese tourists are looking towards more undiscovered destinations in the west where they can differentiate their experiences by experiencing new cultures and activities that aren't available in the East– a segment that Shake to Win targets. While domestic tourism will be the main focus of many travelers, for the time being, it has never been a better time to attract more Chinese tourists to unique destinations through the digital realm. In order to build a reputation as a novel travel destination, it is vital to understand and accommodate the needs of the new generation of Chinese travelers that with embark on their long-awaited journey abroad. 
How do Chinese travelers feel about travel?
From April 2020, McKinsey has been tracking traveler sentiment in China using four rounds of surveys polling 1,600 participants per round in 8 different Chinese cities. In August last year, McKinsey unveiled that despite concerns over the pandemic, about half of the respondents responded positively to domestic travel. Meanwhile, about 43% of respondents were eager to travel abroad but with a catch: Safety, quarantine measures, as well as government restrictions still remain a high priority for most Chinese travelers. Uncertainty still remains over the COVID-19 vaccination around the world and China's large population raises concerns over the resurgence of the virus domestically. Travel bubbles and vaccine passports are still in discussion but agreements are yet to be cemented between China and other countries worldwide.
A report by Expedia Group Media Solutions, Travel Sentiment Influence 2020-2021, showcases sets of data indicating the most important factors that can influence confidence in travel over the next year. For China 83% wanted flexibility in bookings and trip protection, 79% sought out high health and safety measures such as locations with disinfectants, masks, and compliance to WHO cleaning and hygiene standards. Chinese travelers also expressed the highest demand in destinations that had many tourist activities and offerings that were open as well as destinations that were less populated or secluded. On the other hand, among all country groups, Chinese tourists showed one of the highest positive sentiment for outbound travel in this report with 77%.
Furthermore, research from Dragon Trail International's 2020 Chinese Consumer Travel Sentiment Report indicates similar findings with uncertainty for outbound travel. When asked to rate the safety of traveling to specific regions, Asia was ranked first, while more western destinations such as Oceania and European countries showed mixed responses. North American destinations were the least favored in the safety index while South American destinations revealed that Chinese travelers did not know too much about this region.
In fact, safety has become a big topic of discussion that affects travel sentiment and it goes beyond masks and hygiene. Recent anti-Asian hate crimes have also been a factor for Chinese tourists to look away from certain destinations such as the US or UK. "Friendliness" is also mentioned as one of the key elements for Chinese outbound travel motive as mentioned in the report. US, Canada, UK, Australia are more likely to experience less Chinese outbound tourism due to soured political relations from trade wars, Huawei, and Hong Kong. Despite this, market research indicates there is still much interest in these regions from Chinese travelers.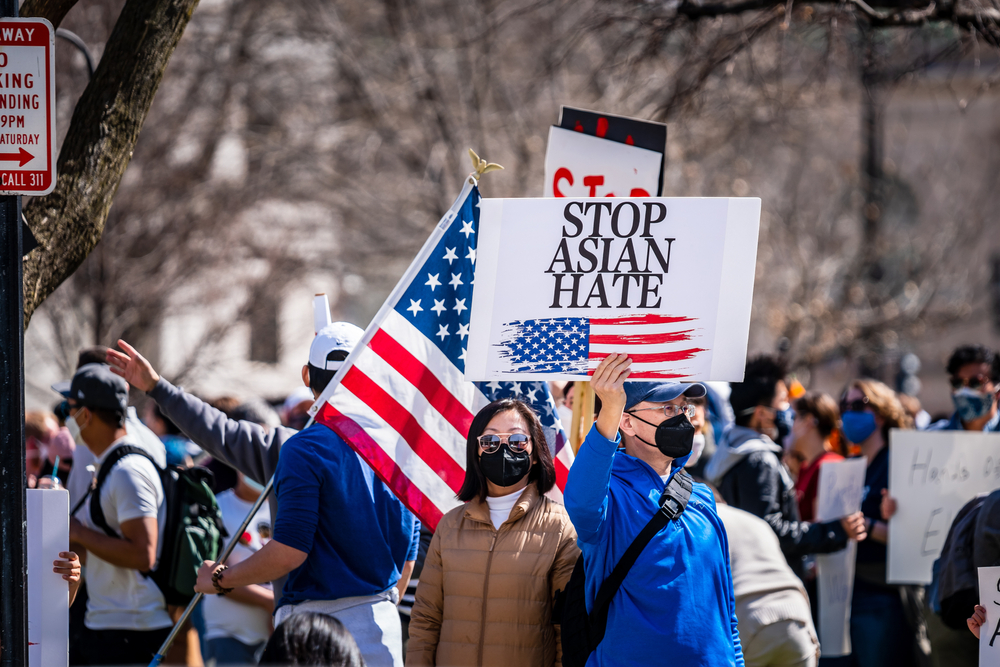 How to position a destination as "China Friendly"?
While safety concerns still remain due to many of the aforementioned factors, it is not too late for destinations to rebuild their reputation as a China-friendly destination. Areas such as Thailand made efforts to create a warming message to China in the form of short-video through its tourism authority in Chinese during the earlier stages of the COVID-19 outbreak. Meanwhile, Edinburgh Tourism Action Group built a reputation by having the local Chinese community in Edinburgh detail stories of acts of kindness from locals through WeChat and Weibo. Such methods show the importance of using Chinese platforms to directly communicate with Chinese audiences. Other ways of becoming China-friendly also include creating content and marketing through Chinese platforms such as WeChat, Weibo, Douyin (the Chinese equivalent of TikTok), and more. Each channel helps to serve different needs of Chinese interest and helps to make your business more accessible to Chinese audiences. 
Chinese travelers heavily rely on their mobile devices and it remains a vital part of their work and social life because of the vast array of digital services already available to them in China through one device. When going abroad, Chinese travelers are more likely to search out destinations and tourism activities that they have heard about through China's digital ecosystem. Local cities in the US, Finland, Italy, and more have already created WeChat official accounts and are teaming up with WeChat Pay and Alipay, China's two largest digital payment services to attract Chinese tourists to their regions.
Many parts of the tourism industry still remain relatively offline. With the pandemic, a noticeable shift has been made with travelers around the world depending more on online sources. Expedia Group Media Solutions states that travelers are increasingly turning to online travel sources for trip planning with a 24% increase in the use of online travel agencies (OTAs), 20% more available destination websites and 16% more presence of online travel advertising– for China, most domestic and international travel planning has been already happening online.
Digitization plays an important role in the future whether it is for business or leisure, however not all of these digital solutions are affordable enough to justify their use. Keeping in mind, the mission and goal to build cultural bridges between China and the world to appreciate and sustain them, Shake to Win offers an affordable and efficient digital ecosystem that interlinks Chinese language localization, content creation, social media posting, marketing campaigns, China E-commerce capabilities as well as digital payment integration for businesses of all sizes.
With a focus on the digitally-savvy young Chinese consumer, Shake to Win hopes to help your business realize new potential business opportunities within and outside of the Chinese market. Through Shake to Win's platform, the art, culture, gastronomy, nature, and heritage of a destination are unveiled to the Chinese audience, showcasing its unique offerings and the people behind them. A full range of data can be analyzed and used to help build new marketing strategies alongside our set of marketing materials that are readily available through the merchant back-end. Merchants may also provide their local products directly to the Chinese E-commerce market through the e-store, Shake to Win connect. Please feel free to reach out to us at parntership@shaketowin.net for any inquiries or business collaboration.