Buildings of the Future
Quite often, we like to take a look at the past because our admiration of history, but today we would like to enter once more to the world of the future, a world that is, at the moment, closer to our fingertips than we think. A matter that concerns us here at Shake to Win is: how is technology going to reshape our lives? Since we like to stay on top of the latest trends, we can start by taking a look at tech cities nowadays.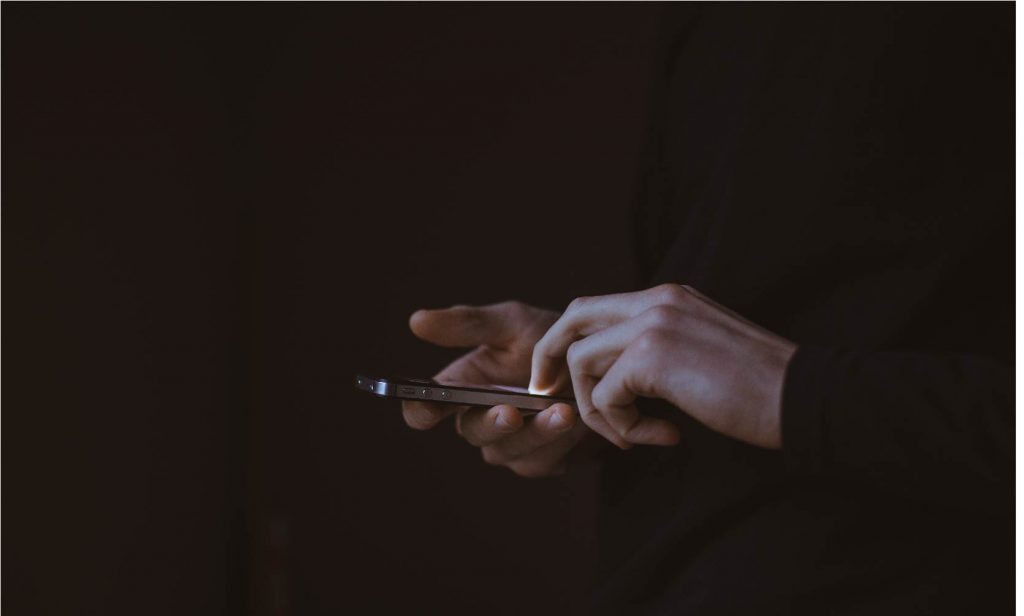 In Spain, an ongoing project of urban transformation is the "Madrid New Horizon." With this project, Madrid plans to take a spot as one of the most sustainable and avant-garde cities in Europe. This new model of the city is following the latest sustainability trends, and Madrid New Horizon will transform 5.6 kilometers of land. It will build a huge business center with smart towers and some of the tallest buildings in the city. 78% of the area used in this project is destined to public uses (park and recreational spaces), and 23% will contain all the housing and business development, also innovating in transport and energy consumption.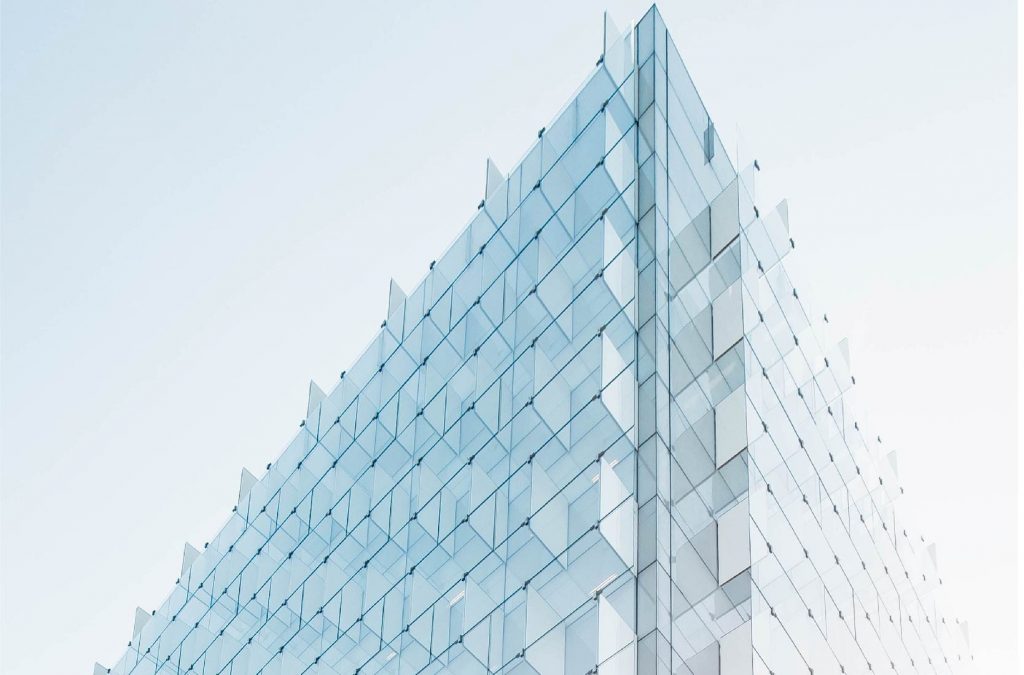 Another example is the emerging city of Shenzhen in China. This city is proof of constancy because, in its 30 years of development, it has reached a leading position in the digital economy and smart industry within China and also in the world. Some of the most famous and high-tech enterprises were founded there, businesses such as Huawei, DJI, and Tencent. And actually, Shenzhen has reached cooperation with these high-tech enterprises in various fields; education, health care, housing, social security, and transportation among them, all by adopting artificial intelligence and big data technologies.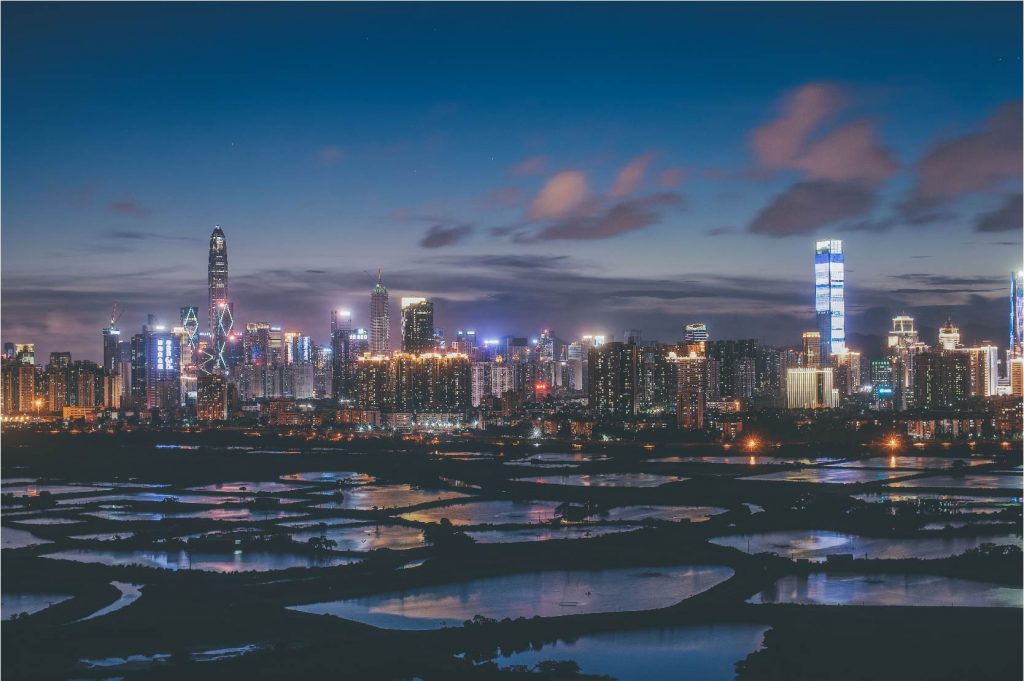 Regarding specific cases of tech from the future being applied today, we can find Johnson Controls Asia-Pacific headquarters in Shanghai. Johnson Controls is a digital solutions company that offers building products, technologies, software, and services for the development of smart buildings. Its HQ received the IFC-World Bank Group's EDGE (Excellence in Design for Greater Efficiencies) Certification, U.S. Green Building Council's LEED (Leadership in Energy and Environmental Design) Platinum Certification, and the China Green Building Design Label Three-Star Certification. Its sustainable design includes a central plant, renewable energy, and intelligent lighting. Building materials include FSC certified wood and locally sourced products. Hybrid and electric vehicle charging stations are another feature of the headquarters, which allows employees to commute with a reduced carbon footprint.
But going deeper into this subject, what can be used to establish a house or a building is intelligent and sustainable? There are some filters used to determine if we are, in fact in a home or a business of the future:
1. Mirrors that measure your health.
Using face recognition technology, digital agencies and tech companies are translating data and using it in analytics to check the health of the person in front of the mirror. At the moment, this technology is showing advances in the measurement of blood pressure, overall health condition, oxygen levels, and sleeping patterns.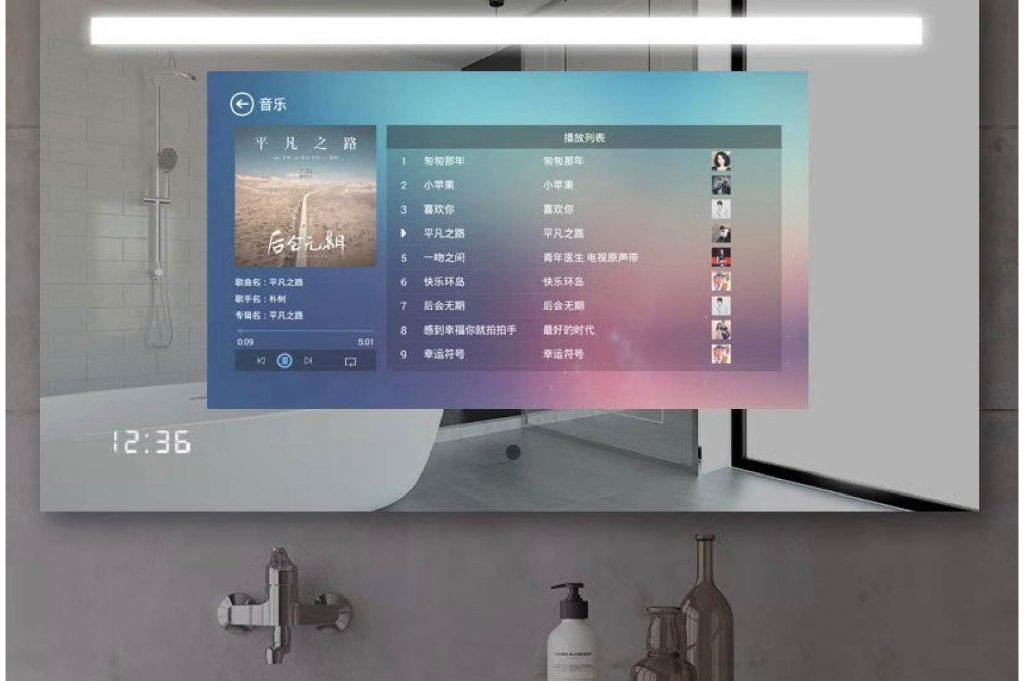 2. Air purification. 
Allergens, bacteria, and viruses present in the home or at the office can lead to health issues, and the newest generation of domestic air purifiers use professional-grade sensors to monitor levels of particles in the air and automatically adjust to ensure that air cleanliness is maintained.
3. Smart Televisions and Stereos
Every aspect of our lives can be trackable, quantifiable, and assessable. The number of hours that we spend watching TV and listening to music can be tracked and crucially, exactly what we're listening to and watching and how it affects our emotional well-being. From here, it is not a huge step to imagine our entertainment system analyzing our mood, asking how we want to feel, and then choosing an appropriate film or piece of music.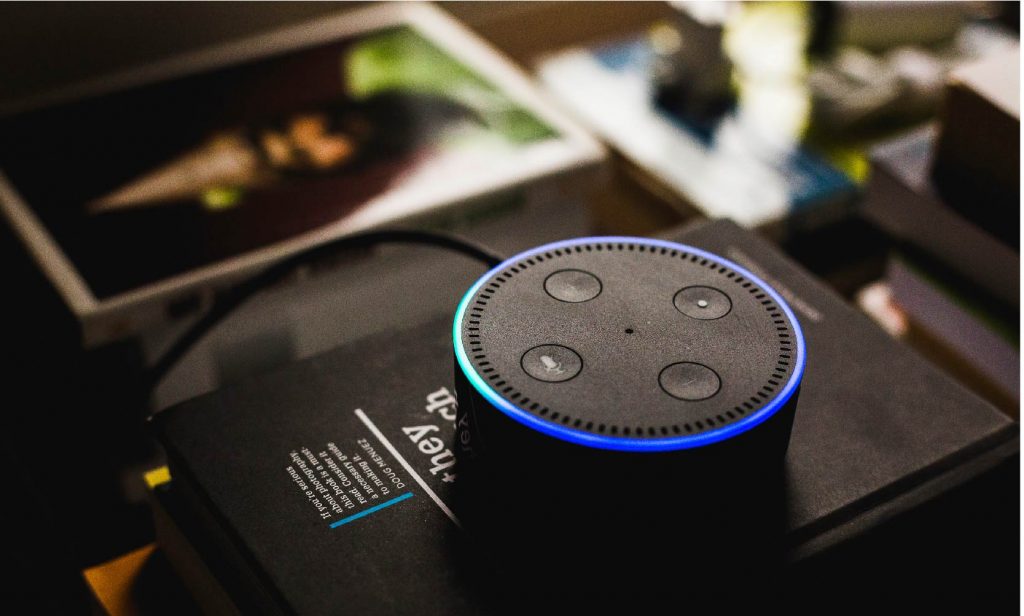 Briefly, today, and with the rapid development of artificial intelligence, big data, and cloud computing technologies, applications of the internet of things (IoT) have progressed from concept to scale deployment stage. We at Shake to Win contribute to the digitalization of content to feed the digital ecosystem with data to help ease the lives of our followers and clients. By digitalizing the information of our contributors and offering it in an easy-to-consume format, we can also provide a solution for businesses that want to track and record the behavior of clients and costumer. Our Founder and CEO, Emily Cheung, launched the first travel-oriented SaaS platform with the desire to minimize the distance between China and the West, getting these two parts closer together thanks to tourism and culture.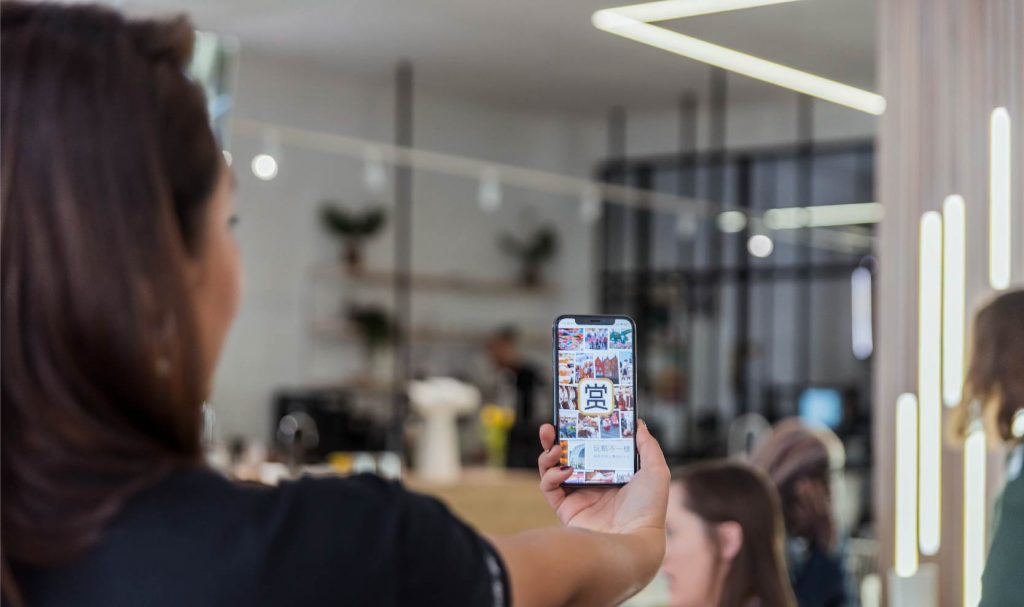 These technologies are becoming more and more familiar with the Chinese population. The technology growth curve has increased exponentially in the last decade. According to the Ministry of Culture and Tourism of the People's Republic of China (2018), Chinese citizens made 149.72 million trips in 2018, and more than 400 million are expected by 2030. That's quite a bit of potentially missed revenue for companies and tourism organizations who find themselves unable to market themselves directly to Chinese citizens before, during, and after their trips, either because of the language barrier or cultural differences.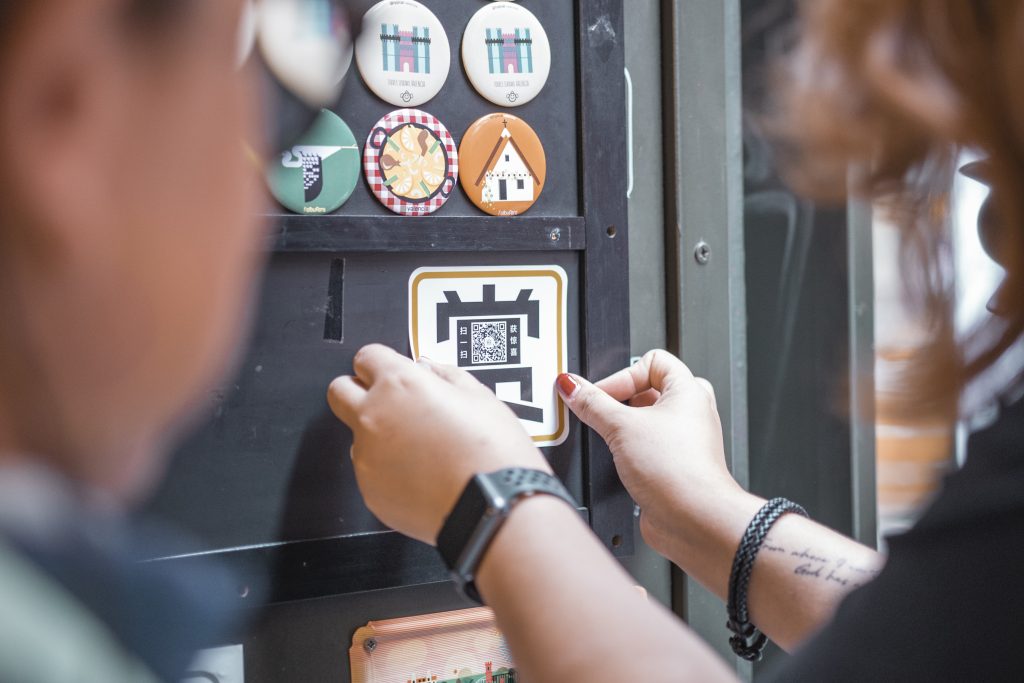 Shake to Win's Founder and CEO Emily Cheung, an avid traveler and co-founder of "CREATEC", an award-winning independent Chinese ad agency based in Shanghai and Hong Kong, saw an opportunity in all that frustration.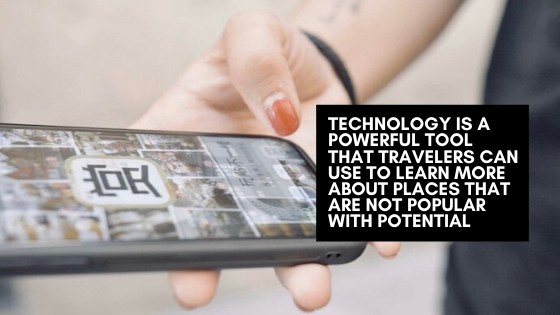 The Shake to Win apps (WeChat Mini-APPs & APPs), officially launched in January 2019, already lists more than 4,000 carefully curated locations, attractions, and activities of proven interest to the Chinese tourism market, among them Belgium's Musée Hergé.
"We are very satisfied with the partnership between STW and the Hergé Museum," enthuses the museum's Director, Anne Eyberg. "When Chinese visitors arrive at the museum, they immediately see the STW message in Chinese, and feel welcomed in a pleasant way."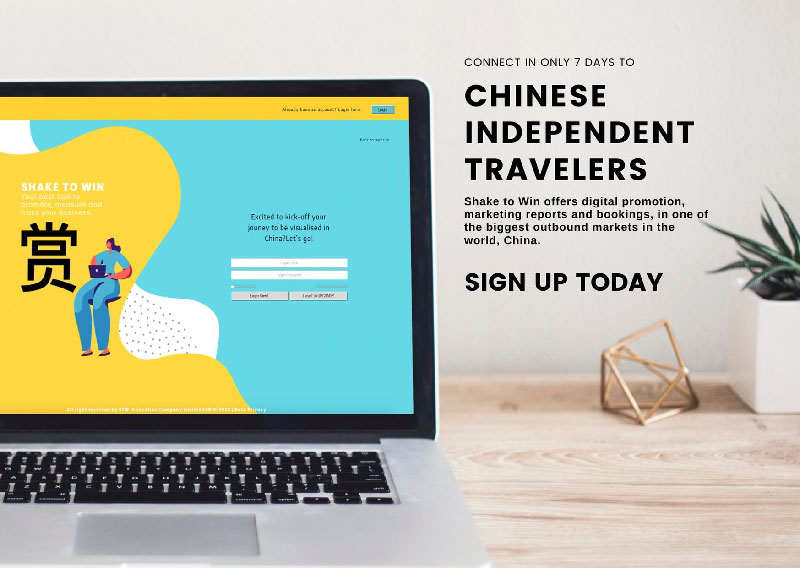 To learn how your business or organization can finally tap the enormous potential of the Chinese tourism market, please contact Shake to Win at comm@shaketowin.net , or visit their website at https://shaketowin.net.