Our very special guests from Belgium: Vlerick Business School
On Tuesday, April 2, Vlerick Business School paid us a visit at our Shanghai office. Our collaboration with them dates back to 2016, at the very early stages of Shake to Win.
This Tuesday, we had the pleasure to receive at our Shanghai office a group of young business-savvy guests straight from Belgium. They are the Vlerick Business School's International Management and Strategy Master's program students who came to learn about our host company, Createc, and of course, about Shake to Win. This visit is a part of the immersive trip to China and Japan that students take at the end of their program.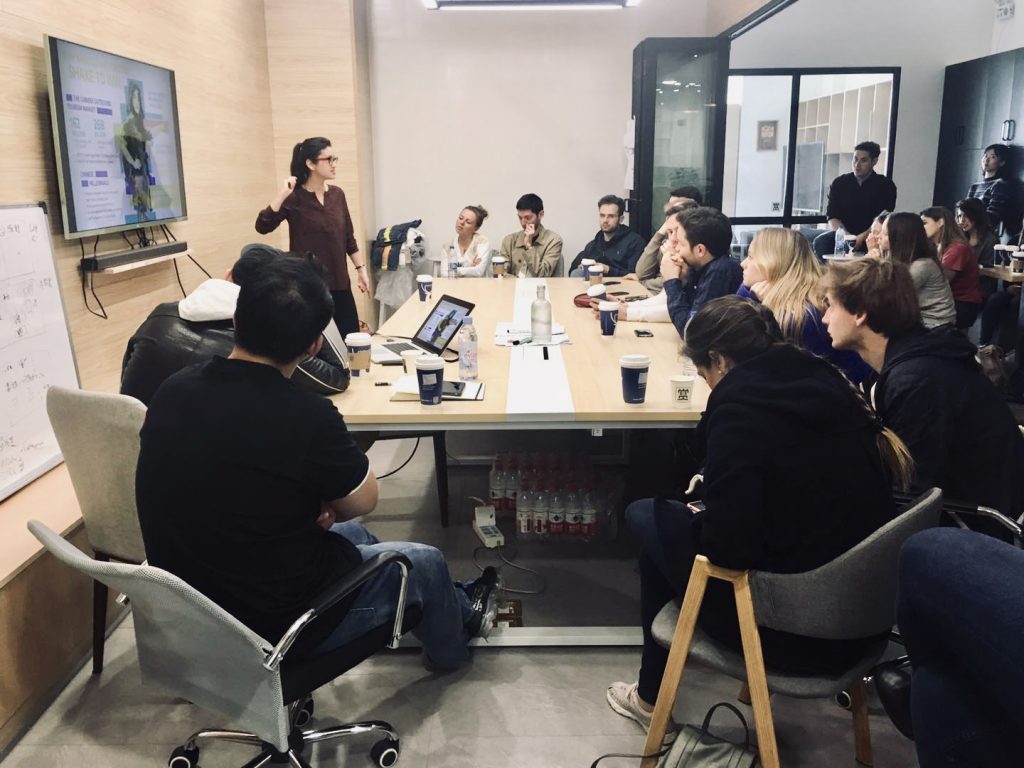 Aside from giving our guests presentations about Shake to Win and Createc and its projects, we invited them to put their minds to work during a creative workshop. Students were split into groups and had to come up with ideas on how to promote an international product in China.
"We really appreciate the way Createc welcomes our students. It is one of the few companies we visit that have this kind of workshop approach instead of a more 'traditional', lecture approach—and this is really the best for our students," said Gaia Bettinelli, Programme Manager at Vlerick.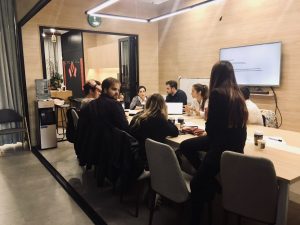 While this is the first time in China for many of the students, Vlerick has been a part of Shake to Win's story from the very beginning. Every year, to put in practice what they learned in class, each student joins a company based on mutual interest for a consultancy project for up to three months. Just when Shake to Win was being created in 2016, the first Vlerick student trio came and not only had the opportunity to witness a business being born but also contributed with their knowledge and insights on the European market landscape. The following year, when Shake to Win was officially founded, a second group came with fresh eyes and had the opportunity to see how the business had evolved. This spring we are happy to welcome a new duo from Vlerick.
"Since our students study international management and they are used to an active and hands-on learning approach, for us the best way to teach them what international management is, is to bring them abroad and let them immerse in a different culture and learn different ways of doing business," according to Gaia. And China is an obvious choice where business is concerned.
"From the educational point of view and by definition, Vlerick strongly supports an entrepreneurial and innovative mindset," explained Gaia. "So Createc, with its innovative spirit and dynamic pace, is a perfect company where to bring our students."