#TravelFromHome Peru campaign is quite a reminder to Chinese Independent Travelers how much they love the country
If you have been following our Instagram, you know that our #TravelFromHome flew to Peru with our partner Aremika Travel by the end of July. In China, this campaign happened on the 14th of July, which has reached more than 85,000 Chinese social media users and 164,399 readerships were generated within a day.
Chinese independent travelers have never forgotten you at all.
Since the COVID-19 hit on all of us, Peru has one of the highest case totals and excess death rates in the world. It breaks our heart because this is such a beautiful country. While we keep hearing bad news from the country, we hope our #TravelFromHome Peru campaign can bring some strength and positive energy to their people. Chinese independent travelers have never forgotten you at all.
Right after Aremika Travel subscribed our SaaS Platform in July, together with them, we designed this campaign and virtually travelled to three famous attractions: Machu Picchu, Vinicunca, and Sacred Valley.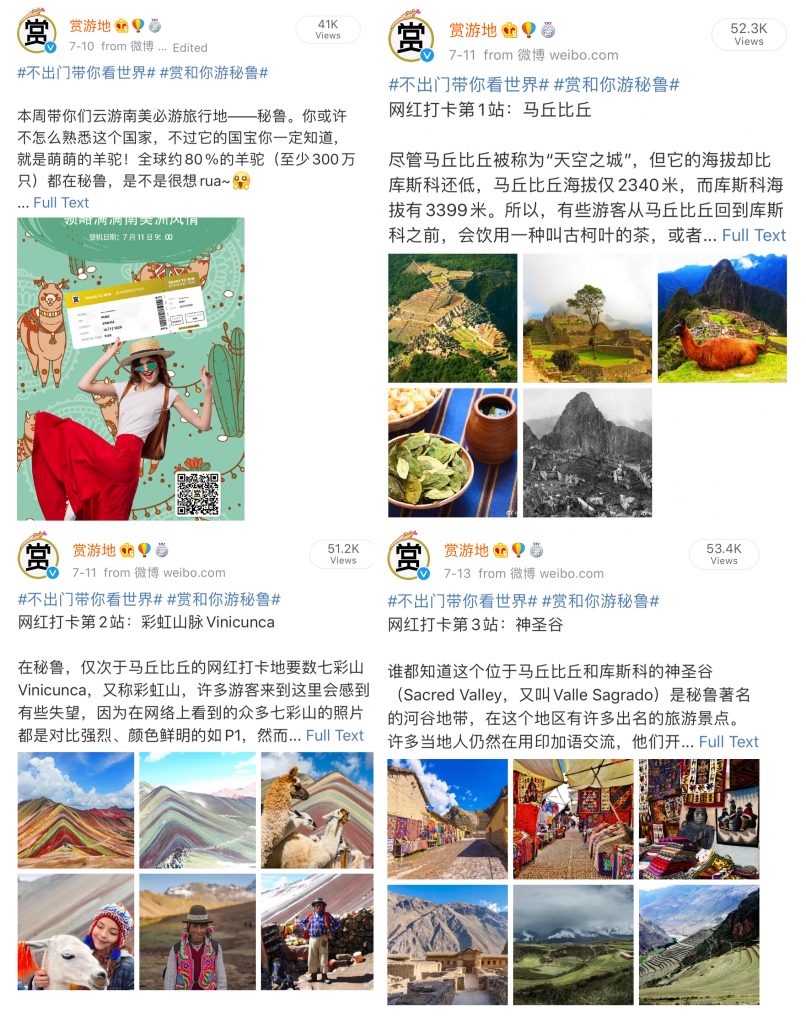 Every Chinese loves Machu Picchu at least we do. We followed Aremika Travel's itinerary, where we started from Cusco on the first day, then Machu Picchu the second day. We virtually followed them to Main Square, the Temple of the Sun, the Solar Calendar, the Royal Residence, the temple of the Three Windows and other architectural compounds of interest.
More than just travel, we guide our followers to learn about nature, history and Peruvian culture.
Vinicunca is an exceptional experience for Chinese that we've learnt there are more Chinese want to go to this instagrammable place, but they haven't yet. However, the most exciting thing is about the last place Sacred Valley, which post has reached the highest readerships over 53.4k. Our followers love their style, and the colors are just beautiful. They are also very interested in the Pisac Market, where they get to see the authentic craftsmanship.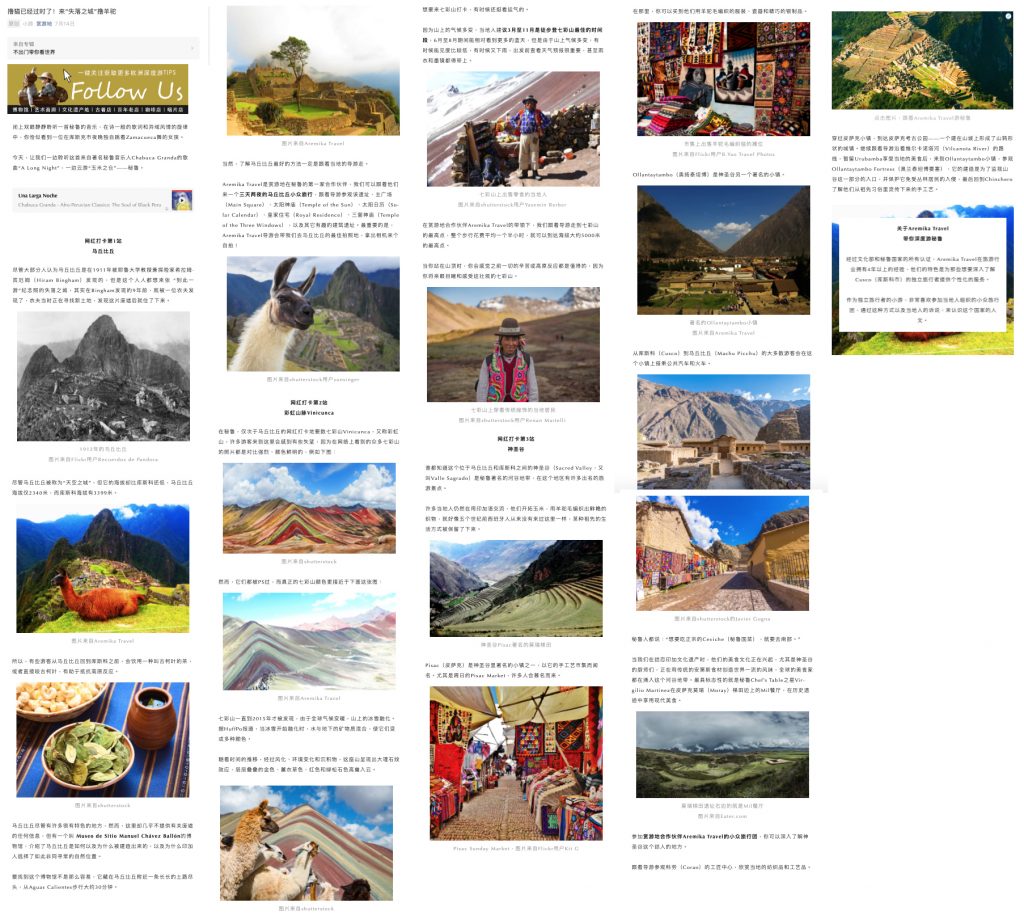 Overall, this campaign is full of nature and colors. Our Chinese followers learnt about the environment, history and culture. Travelling for Shake to Win is not something to get away from reality; on the contrary, it is a tool for us to connect wherever you are. If you want to reach the China market, we are here waiting to serve you.
Ready for entering the China market?
#TravelFromHome campaign has been running since April, and it will continue to connect you to our Chinese followers. China is a market full of opportunities and potential. The young consumers are looking forward to getting to know your brand. With our expertise, we hope to help more tourism and trade partners to innovate and fully leverage the virtual digital landscape to unleash the potential and make great business results and marketing impact. Are you interested in joining us? Make your brands visible and remarkable in the China market during this particular timing. Interested in participating by subscribing to our ACCESS/ CONNECT/ TAKE packages and joining our #travelfromhome campaign's next episode? Please send an email to partnership@shaketowin.net, and we will reach out to you within 24 hours (yup, that's our efficiency). We look forward to creating value for your business soon!