Promoting mental health and wellness under lockdown in Shanghai
The stresses of life can pile up in the wake of the hard times of life and with a continued lockdown happening in Shanghai. The sense of loneliness and disorientation may have a significant event on our mental health. Boredom, restlessness, and worries have been the focus of the month-long lockdown that has been taking place, and what truly matters is to find a way to help people break away from this mindset. In order to help people to break free of their worries and bring back a serene moment that heals their souls, STW is opening a free public welfare online yoga and meditation classes to everyone. Teaming up with two mental health and wellness professionals, Yogini Yue and Ciga Zhou, we hope to bring the elements of traditional healing techniques and cultural remedies that can heal the mind and bring back a sense of calm. In doing so, we aim to promote better mental health and personal wellness while also connecting people in positive ways by using culture to bring them closer.
Over 5000 years of traditional cultural practice
Originating from India, which has a history and culture of more than 5,000 years ago and is known as "the treasure of the world", yoga is also a popular healing method in recent years. Yoga originated in the foothills of the Himalayas in northern India. Ancient Indian yogis observed and imitated the postures of animals and experienced them themselves. They created a series of exercise systems that are beneficial to the body and mind, namely asanas. The thought and practice of "Yoga" have a long history in India, and it can be traced back to the Indus River civilization as early as 3000 BC. According to archaeological findings, the Dravidian people who lived in the Indus Valley at that time had already begun to practice yoga activities. On the archaeological sites of the original Mohenjo-Daro and Harappa, there were some stone carvings and prints engraved with people doing meditation and various yoga sitting methods. This shows that the ancestors of India engaged in yoga about 5000 years ago. Now, yoga is a widely popular cultural lifestyle practice that not only links people to their souls but also seeks out the wonderful and mystical yoga sites in India, Pakistan, and more.
Understanding the importance of healing
In today's Internet, the word "healing" has long been seen, but many works of literature have either ambiguous or cryptic explanations for it. You know every one of those articles, but when you put them together, you only have more questions in your mind. So what exactly is "healing"? What is it made up of? "Healing" – you can understand it as the spiritual act that can open your mind. In life, we will keep accumulating certain negative emotions in our hearts, but our ability to resist pressure is limited. When too many bad emotions accumulate, we will feel uncomfortable, unhappy, and even have chest problems or shortness of breath. "Healing" is to let you release your inner emotions with one breath through proper stimulation and soothing body movements, so that the two worlds of body and mind can regain balance and unity. In the process of "healing",  You may really understand what Teacher Siqin Mouwa said about the unfolding from the inside out.  Meditation is one of the healing methods that has become more popular in recent years.
There is a classic saying in traditional philosophy: matter determines consciousness, and consciousness reacts to matter. The operation of our human body can be said to be the perfect interpretation of this philosophy. Everybody has two parts, one is the outer shell and body, and the invisible self hidden in the mundane body is the real source of life, we usually call it "soul", or  "Spiritual world". In our daily life, we usually only focus on the health of the external body, but unconsciously forget the inner spiritual needs. In some specific uncomfortable environments or situations, although we do not have any physical wounds, a series of negative emotions such as depression, anxiety, and sadness that grow in our hearts eat away in our lives like a poisonous mist. Often at such times, we need to repair and adjust our emotions through various external interventions. Traditional healing techniques such as meditation, yoga, and bowling, which were introduced to China from India and are popular at the moment, all have the miraculous effect of healing the mind and calming emotions.

MAY 1ST WELLNESS DAY
Charity Yoga Meditation Class
Yoga meditation
Labor Day Online Healing
Yoga Meditation Class
May 1st (Sunday) 15:30 – 17:00
90-minute public welfare class, free teaching. 
Please bring your own yoga mat
Yogini Yue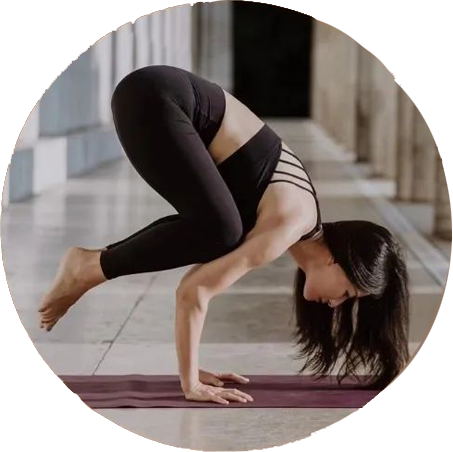 100,000 + fan yoga blogger on Bilibili
Member of the  National Yoga Alliance
RYT Certified Yoga Instructor
Founder of Yue Yoga
60 Minute Basic Yoga
Full body training to relax the body and mind
Ciga Zhou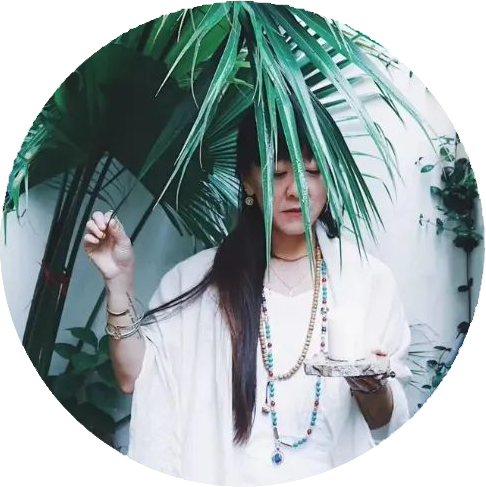 Mindfulness practitioner
HUMBLE WARRIOR
Official account founder and self-media blogger
Sound Therapist & Therapist
Introduction to 20-Minute Meditation
Feel the energy of self-awakening
Tencent meeting number: 535 104 056
(password will be shared 48hrs prior to the event)
About the wellness experts
Ciga Zhou
The "mindfulness practitioner".  
In 2018, Ciga created the HUMBLE WARRIOR social media account on WeChat, whose name originated from the yoga asana "Humble Warrior".  Because this asana makes Ciga deeply understand that humility is far more than just submission or letting go of pride, it is the expression of a healthy self-awareness and physical and mental wisdom in a strong, flat, open posture.  For CIGA, she is both a mindfulness practitioner and a therapist. She sincerely hopes that through her own healing experience, combined with the continuous learning of mindfulness and healing exercises, she can help everyone get out of trauma and find their true self.  I, activate the inner wisdom and complete the advancement of the soul while improving intuition and awareness.
Course Introduction
 The 20-minute Awareness Mindfulness is a comprehensive set of exercises in the We Heal Together course. As the foundational training for meditation, there are four observations to help us reconnect with our inner wisdom and good nature, helping us to listen to ourselves physically and emotionally, receive energy, and open up to whatever happens outside.
Yogini Yue
Master in German, 100,000+ fans yoga blogger on Bilibili with yoga videos reaching millions of viewers, she is the founder of YUE YOGA and RYT certified yoga instructor. Starting from being a white-collar worker of foreign companies and being a mother of two children, to becoming a yoga blogger, she hopes to share her 17 years of experience, so that yoga can help everyone maintain physical and mental health, balance, and happiness.
Course introduction
60 minutes of basic yoga. A beginner-friendly full-body workout.  It includes three parts: pranayama, asana, and relaxation. Relax your mind and calm your emotions by initiating deep breathing. In a series of basic asana exercises, activate the joints and muscles of the whole body, stretch and wake up the body.
Unlock New China during the COVID era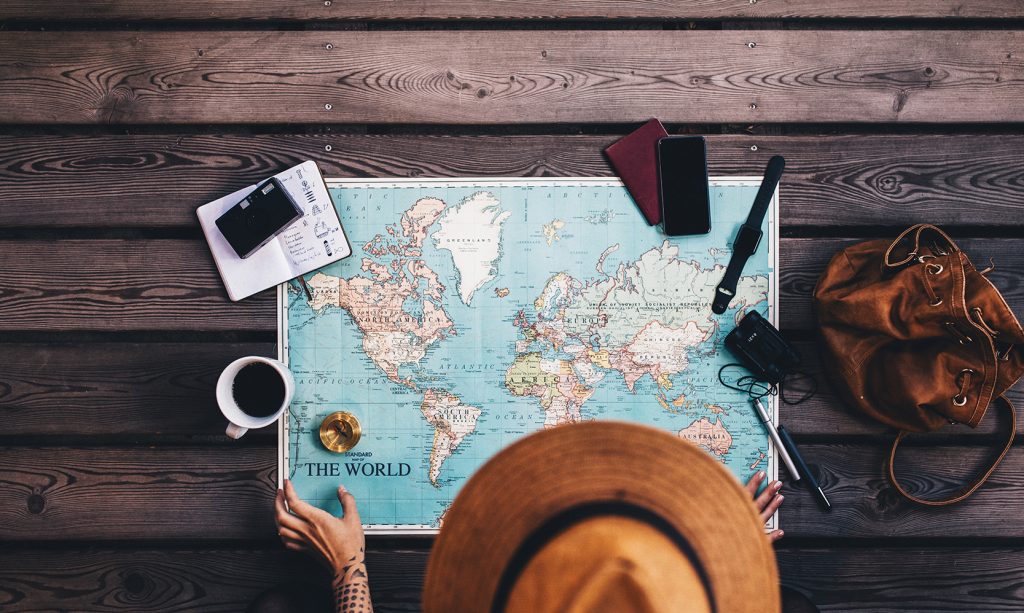 Entering the Chinese market takes time and extensive research as well as a deep understanding of consumer insights, trends, and local behaviors. Engaging in all these activities may be expensive and impossible for small to medium-sized businesses around the world. With the added constraints of COVID-19, finding an efficient and cost-effective solution is vital to unlocking the potential of the Chinese market. However, finding partners that can digest both the international and local Chinese perspectives can be hard and risky.
Under the goal of connecting global cultures to the Chinese youth, Shake to Win has been facilitating China market access for SMEs, cultural organizations, as well as public institutions from all over the world, building commercial and emotional bridges between distinct nations and helping Chinese consumers to reach the most unique places, products, and people. We offer an extensive range of services including localization, social media, online marketing, offline campaigns, e-commerce, and more, leaving you to focus on your business without the need to learn Chinese from your local destination. For more information or business collaboration please contact, partnership@shaketowin.net or try out Shake to Win by clicking the button below.