Shake to Win @ Slush Shanghai RECAP
After two amazing and busy days in Slush we want to thanks everyone that came to the Shake to Win visit us at our Stand. We want to thank you for taking an interest in our mission and also having fun with us taking selfies with Van Gogh and our team. We really appreciate the support.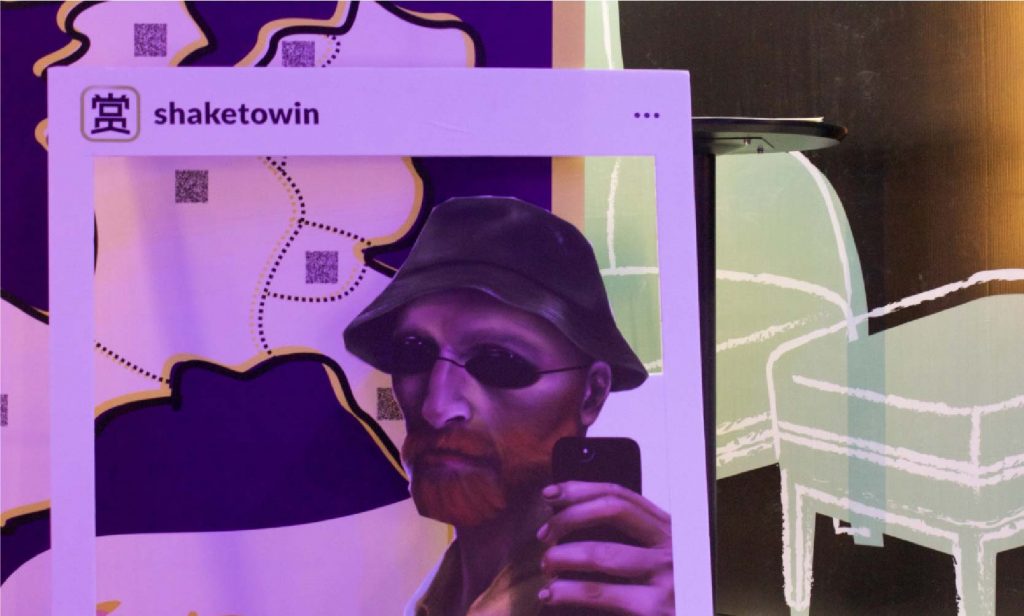 In this event recap, we would like to take on the opportunity to go through the most common questions our users and visitors had about Shake to Win. We have prepared a list of answers together here for all our readers to be able to know us better. Those including everyone that was not able to make it to Slush Shanghai this 25th and 26th of September, 2019.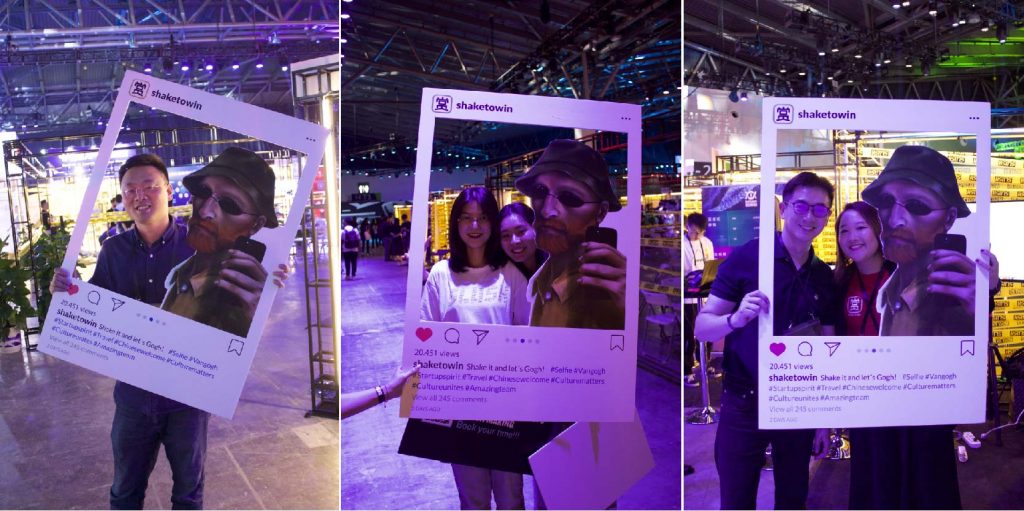 ---
What is Shake to Win?
Shake to Win is an offline and online network that connects carefully selected spots, that celebrate and preserve culture. These spots are from museums to heritage monuments, local family-owned businesses, natural parks, including local tours and activities.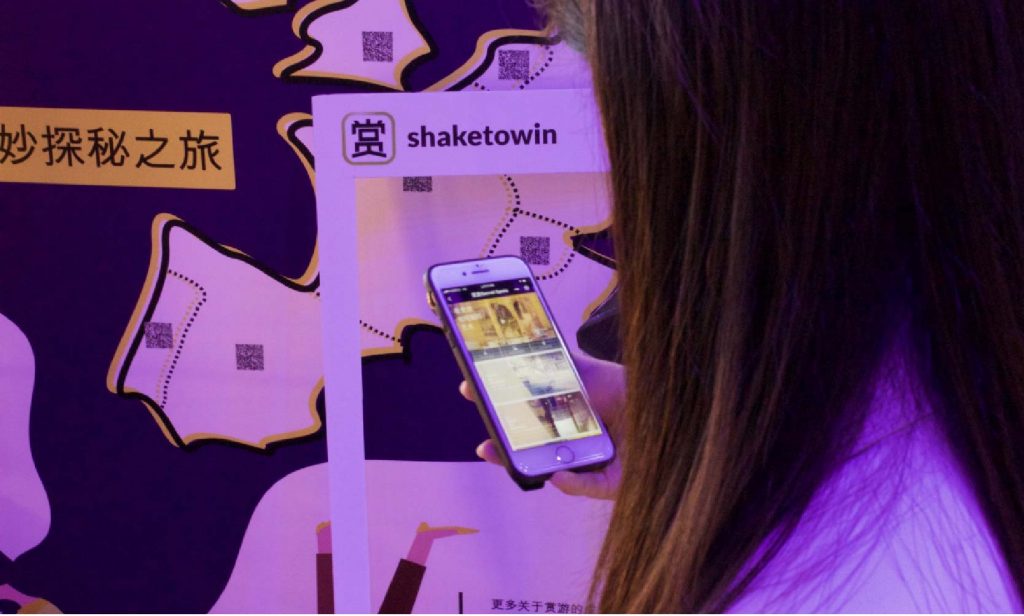 Why Shake to Win?
This network is shared with independent Chinese Travelers how can by the Shake to Win app get informed about places to visit before going on the trip. Users can also enjoy discounts and gifts from Shake to Win Spots during their trips. And after, users will be able to shop any goods they loved from their trips, all the way from China. This way, our partners can transform a one day purchase into a retaining customer one of the main advantages of being part of the Shake To Win network.
Why 赏?
The Chinese Character "赏" Stands for appreciation, appreciation for culture, or it can also stand for a reward.
How do you find the spots?
Shake To win Spots are carefully selected by our business expansion team where they selected culturally rich spots that are wary of the mass.
What partners are part of Shake To Win Today?
Shake to Win has had the pleasure of having had many unusual and unique partners. One of the partners we have collaborated very closely is The Van Gogh Foundation, in Brabant Netherlands, with whom we collaborated in 2018 in the production of a Shake to Win Video targeting Chinese FIT's. This year we are working very hard another collaboration with a foundation that celebrates the life of one of the most influential artists of the twenty-first century. This collaboration will be coming to you soon, so stay tuned; you will not want to miss it.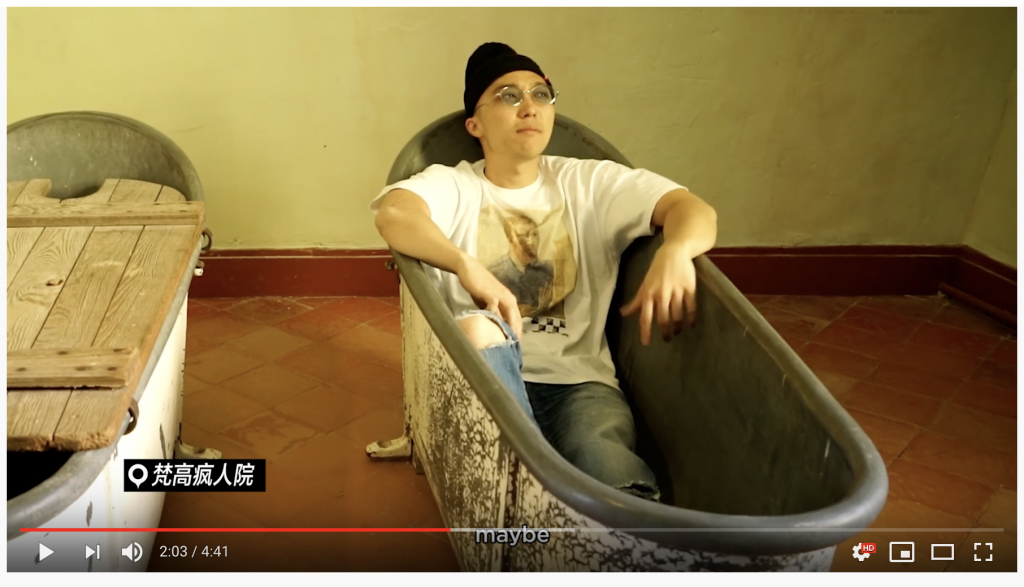 Where do you have Spots?
Shake to Win network is present in growing in The Netherlands, Spain, Belgium, France, Germany, Italy, Mexico, and many more will be announced soon on our blog.
How big is the company?
Our company is an international team of 16 people counting advisors and full-time employees. All very experienced in their area and working together to reach one common goal, to preserve culture by creating cross-cultural bridges through technology.
Can we Rap?
We are definitely not professional rappers, but we will sure try if you ask!
---
We hope that after these brief answers, you can understand our mission a bit better and how we do it. We also hope that you feel identified, and you'll like to take part in this project by becoming one of our partners and expanding our network worldwide.
If you would like to have more information about our project or on how to subscribe, please send us an email to comm@shaketowin.net or check out our website for more complete information about us www.shaketowin.net.