Founder Emily Cheung provides mentorship for the 2021 Watson Basecamp Shanghai
On April 3rd, Shake to Win founder, Emily Cheung was invited as a mentor for the Watson Basecamp held in Hult Business School Shanghai Campus alongside eight other mentors from different fields and achievements. The three-day training camp saw students and young entrepreneurs explore and identify solutions to some of the world's major challenges, working towards a prototype solution that will be presented on the final day of the event. 
The Watson Institute helps foster the next generation entrepreneurs and leaders by providing the tools, network, mindset, and motivation for them to solve major challenges facing the world, launch successful careers, and lead impactful lives. Watson Institute's 260 Scholars and Alumni from 60 countries have raised over $100 million, created over 800 part or full-time jobs, and impacted 150,000 people around the world through initiatives they help lead. Alumni of the program include selected talents for Y Combinator, the Echoing Green Fellowship, and as well as Forbes' 30 under 30 lists.
During the mentorship process, Emily Cheung met with three respective groups of post-00 entrepreneurs and students with a focus on the topic of sustainable development. As the founder of a travel startup, Emily detailed her personal perspective and experiences of sustainable and responsible travel that are relevant to our current landscape. Taking into account some of the larger issues at hand within the tourism landscape, Shake to Win can serve as a model of interest for students on how businesses can better target, design, and implement sustainable development initiatives using technology and culture.
Shake to Win advocates for mutual cultural understanding and appreciation between China and the world. During its first stages, founder Emily Cheung noticed the lagging pace of digitalization within the tourism industry outside of China as well as the lack of digital offerings that Chinese consumers were accustomed to. Mass tourism as well as stereotypes surrounding the average Chinese traveler had many negative connotations. At the same time, the tourism industry remained under a very traditional way of doing business that hindered its own development for a long time. Emily felt there was a need for change but it would not be an easy task. A new trend of independent Chinese travelers and socially conscious consumers began taking over the Chinese outbound tourism market. While resistant to change at first, business owners within the tourism sector began to understand the digital needs of the Chinese consumers who they would see as one of the most vital business drivers of the future. 
Following the trend, Shake to Win looked towards sustainability and rural tourism as the world began to display an imbalance within certain regions. Reaching Chinese consumers online from within China had become a key strategy for businesses, organizations, and institutes alike with tourism boards such as that of Finland teaming up with Tencent, one of China's biggest tech giants, to market to the Chinese traveler and educate them of the available travel offerings the country had.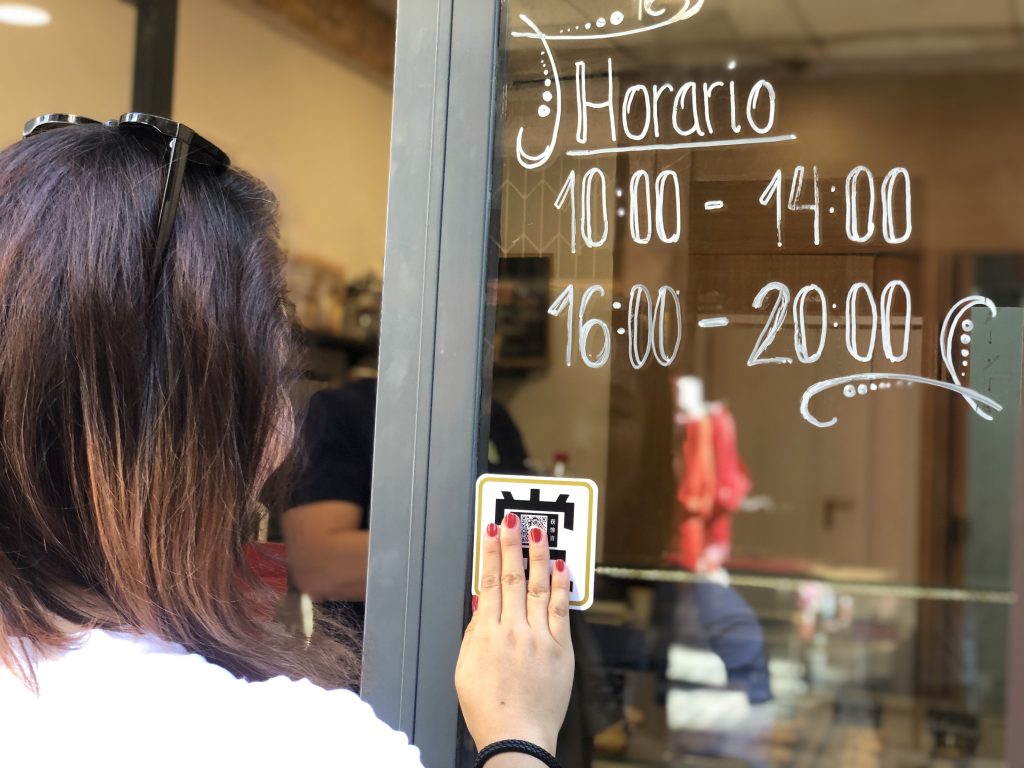 Jumping forward to the post-pandemic era, Shake to Win has evolved not only in scale but its scope. Responsible and sustainable tourism has become a key topic of discussion within the tourism sector and larger bodies such as the UNWTO. Markets are now constrained by the travel restrictions and social distancing policies within their regions, international travel is discontinued, and uncertainty of open travel still lingers. Despite this, China's miraculous economic recovery has made the potential of Chinese outbound tourism more apparent to the world. Now more than ever, it has become important to be within the minds of Chinese consumers, and Shake to Win stands as its gatekeeper.
After the mentorship session, students presented and pitched their project ideas to a panel of experts and veteran entrepreneurs the next day. Emily believes that the direct mentorship with future entrepreneurs and young innovators is a refreshing change to the systematic approach used in higher education. Through the experience, she hopes that more young individuals could be able to find the cause they love and contribute more to the world.